Update | 26 February 2021
Where to find programme resources
There are a lot of resources now available to support leaders deliver amazing programmes, but it can be hard to work out what's new and where to find it.  
To make it easier, here's a list of places to find information and things you could try.  
Programme resources
For general programme resources, your first port of call when visiting our website should be 'Running your section', which can you can access by clicking 'Info for volunteers' in the top navigation bar. Here you can filter by your section and find a ton of new resources with advice for welcoming new members and badges to do at home, like this three week plan for Beavers to earn their Health and Fitness Activity Badge. 
If you just want to explore some different activities, our 'Activities finder' has more than 1300! Use the filters to narrow down your search by location (we've got new online and socially distanced filters), section, skill and more. You can access the activities finder in the quick links header of 'Running your section' too. Alternatively, just use the short URL: scouts.org.uk/activities and why not bookmark it so you can easily come back for more?  
For online support in particular, head to 'Scouts at home' under the 'Info for volunteers' tab. Here you'll find COVID-19 safe programme ideas with risk assessment templates and our Press-play-and-go package of video content, amongst much more. Don't forget to take a look at the programme support webinars, especially 'How to keep young people engaged online' that was delivered by external experts. There's some overlap between the resources in 'Running your section' and 'Scouts at home' to make sure you can find what you're looking for wherever you go.  
In summary, to access great programme resources just visit these three areas: 
You can also find some great advice on adapting your activities
If you'd like some new inspiration each week, make sure to follow us on social media (Facebook | Twitter | Instagram) as we regularly post activities that you could try. Of course, there's some excellent programme ideas on the 1st Virtual Scout Group Facebook too. Don't forget, we always share new programme resources in the monthly members email as well.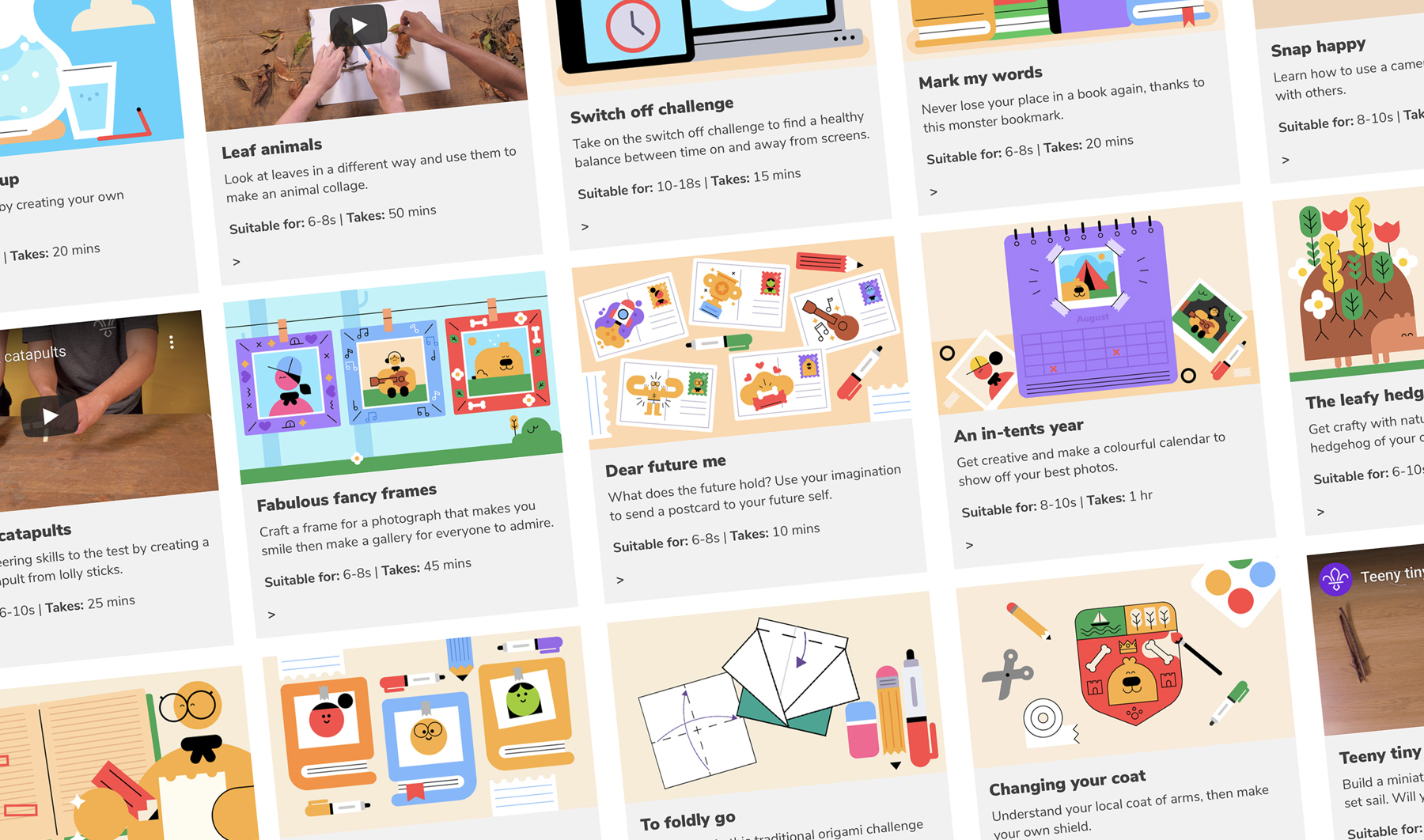 Awareness days
Make sure you save a slot in your programme for some of the new resources we're developing to support national awareness days. Whilst the themes are allocated to certain days/weeks, you could still fit them around your schedule and do them later or earlier in the month.  
Coming up is:  
Remember, to find new activities (like the ones for these awareness days) follow the guidance above; check out our website, social media and your member's email.