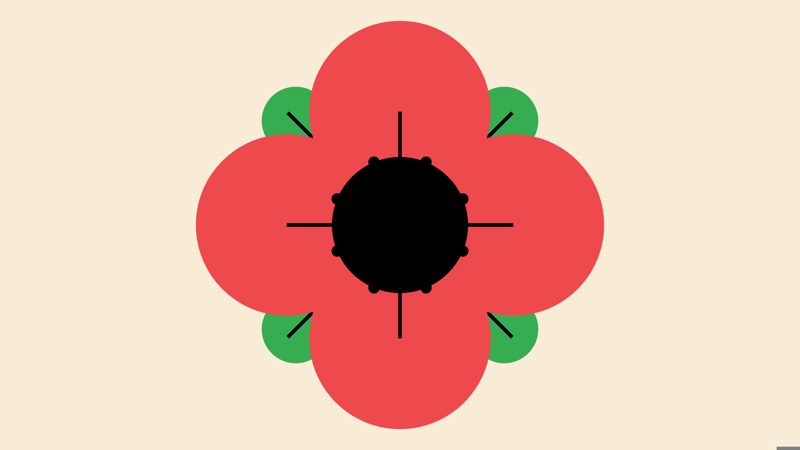 Remembering the Guernsey evacuation
Find out about the events 80 years ago that shaped the history and people of the Bailiwick of Guernsey during the war.
Plan a session with this activity
You will need
A4 paper
Pens or pencils
Tables
Chairs
Access to a computer
Access to a printer
Before you begin
Make sure you've risk assessed your meeting, and also have a COVID-safe risk assessment that's been agreed by your line manager. You can check out more detailed guidance here.
Print out some information about the history of the Guernsey in the war – you can find some information on the Liberation day Guernsey website. Older sections may be able to bring in their own research. You could separate the information into topics such as: what happened, why it happened and how it's remembered.
Print out some poems that have be written, enough for one per table. You can find some examples on the Poques Guernsey website.
Set out enough tables and chairs for everyone to sit safely distanced apart. Place some pictures, paper and pens on the tables so everyone has their own equipment.
Safety checklist
Use the Safety checklist to help you plan and risk assess your activity. Additional coronavirus-related controls to think about may include:
Make sure that everyone knows the plan for dropping young people off (and picking them up again).
Set up a hand washing station that you can use throughout the session.
Stay socially distanced when moving around the space and when talking to the leaders.
Discover what happened
Everyone should sit down at a space around a table. The person leading the activity should explain that the chairs are set out to help people stay safely distanced, so no one should move without asking first.
Everyone should talk about what happened in Guernsey. The person leading the activity should make sure everyone understands what happened, why it happened and how it is remembered.
Everyone should look at the poems on the tables.
Someone should read one of the poems and everyone should chat about how they're written and what they're talking about.
Everyone should spend about 10 or 15 minutes writing their own poem about the events on Guernsey.
Once everyone has finished, people who want to should take it in turns to read their poem or writing to the rest of the group. Leave some time for questions or reflections in between each person.
Reflection
This activity gave everyone the chance to learn and think about the impact the war had on the island of Guernsey. Guernsey's a part of the United Kingdom, but their experiences were quite different during the war. What did people learn about the events on Guernsey? What impact do people think these events had on the people of Guernsey? They could think about how families and friends may have been separated or homes lost.
In this activity, everyone thought about Remembrance and how it links to their lives. What did people find out about Remembrance? How did it make them feel? How are people going to take part in Remembrance this year?
Safety
All activities must be safely managed. Use the safety checklist to help you plan and risk assess your activity. Do a risk assessment and take appropriate steps to reduce risk. Always get approval for the activity and have suitable supervision and an InTouch process.
Online safety

Supervise young people when they're online and give them advice about staying safe.

For more support around online safety or bullying, check out the NSPCC website. If you want to know more about specific social networks and games, Childnet has information and safety tips for apps. You can also report anything that's worried you online to the Child Exploitation and Online Protection command.

As always, if you've got concerns about a young person's welfare (including their online experiences), follow the Yellow Card reporting processes.