Risk assessments
Everything we do involves an element of risk, so we have to have plans in place to manage this. This guidance will help you to do that both before and during an activity or event.
(FS120000) (Published February 2022 replacing October 2020)
Introduction
We all do risk assessments or safety checks everyday, for example, when we cross the road. We choose an appropriate place to cross, look both ways and make a decision about whether it's safe to cross.
We know that young people learn by doing. Activities encourage the development of young people and they can feel a huge sense of achievement in completing them. We want to provide EXCITEMENT but not DANGER; ADVENTURE but not HAZARD.
Assessing risk starts in the early stages of activity planning and goes on throughout the activity until all participants go home at the end of the activity. Embedding risk assessment within the planning process allows us to deliver safe, enjoyable and exciting programmes for young people.
There are five simple steps. If you've done risk assessments elsewhere, these should look familiar.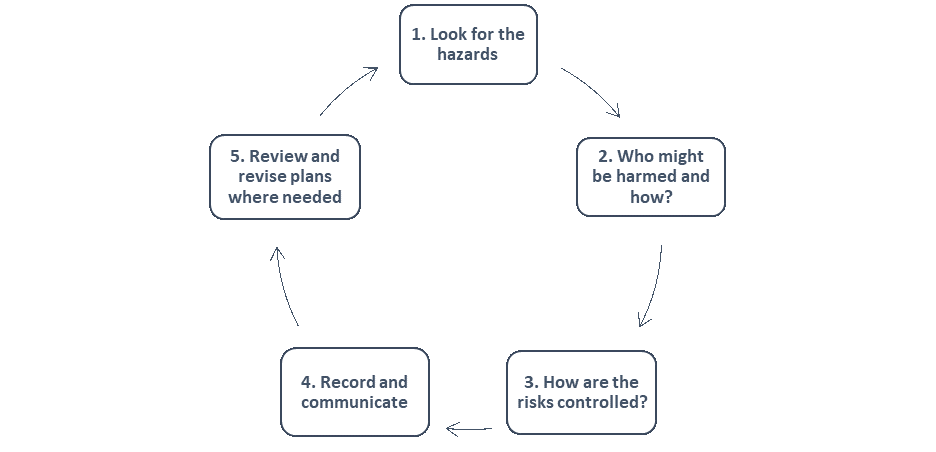 Responsibilities
Summary 
Remember, it is important that you carry out the assessment and modify your plans accordingly. This will minimise risk and keep Scouting as safe as we can. Don't be put off by risk assessment and don't feel on your own with it either, there is lots of support to help guide you on your way.
Make sure you've done the mandatory safety training which covers risk assessment and if you want some more training, further support is available within Running Safe Activities (17) and Safety for Managers. Whatever method you choose for documenting your risk assessments, make sure you've recorded and shared it with others, helping both other adults and young people understand the risks and how they can help to reduce risk.
Additional Information & Support
Rules in POR that apply to risk assessment
Need more support?
In the below video we look at the changes we've made to risk assessments, what they mean to you and offer you support and advice to make the transition to the new processes.
Double click the video to watch in full screen.
To watch in full screen, double click the video
Want to watch more support videos
We've got lots more videos to help you understand risk assessments on our Vimeo Showcase. 
Head over now