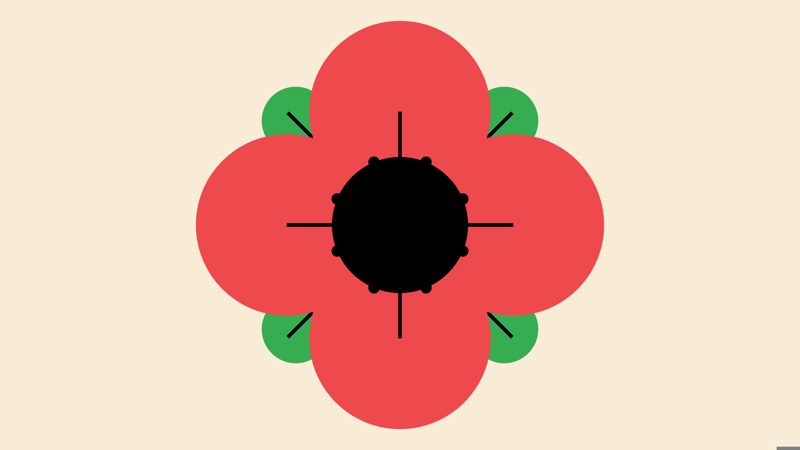 Craft a cotton poppy
Sew some poppies and mark Remembrance together with this online craft.
You will need
Red circle of cotton material (15cm wide)
Black button (2-3cm wide)
Needle
Safety pin
Scissors
Before you begin
This is a great activity to run during an online session. Check out the advice on using Zoom and other popular digital platforms and the guidance on being safe online.
Let everyone know what you'll be doing in advance, send them the link to this activity, and ask them have the webpage open. They might be able to print a copy of the instructions to use too. Explain that parents and carers may need to help their young person with this activity.
Think about how you'll make sure everyone has the equipment they'll need. You know your group best: some people have been dropping equipment packs at people's doors while others have been sending links to buy things online. Don't forget you'll need some too so you can show everyone what to do.
Run the activity
The person leading the activity should welcome everyone to the online meeting and mute them.
Everyone should show that they have their needle, thread and piece of material ready to go.
The person leading the activity should show everyone how to complete each step of the instructions to make their poppy. They should remind everyone that they can look at the web page to help them.
Once everyone's finished their poppy why not spend some time chatting as a group about what they symbolise and why lots of people wear them around Remembrance.
How to make a cotton poppy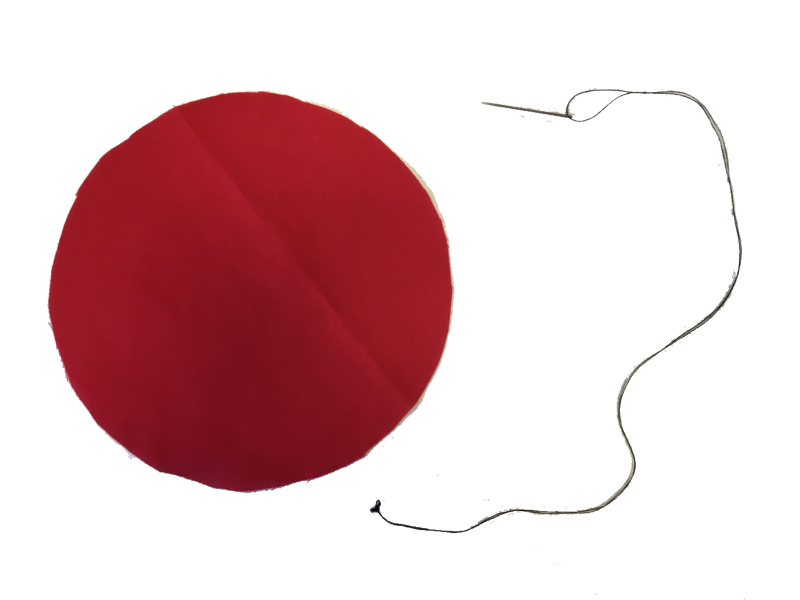 1.
First, pull the thread through the eye of the needle to create a loop and tie the two ends together with a double knot.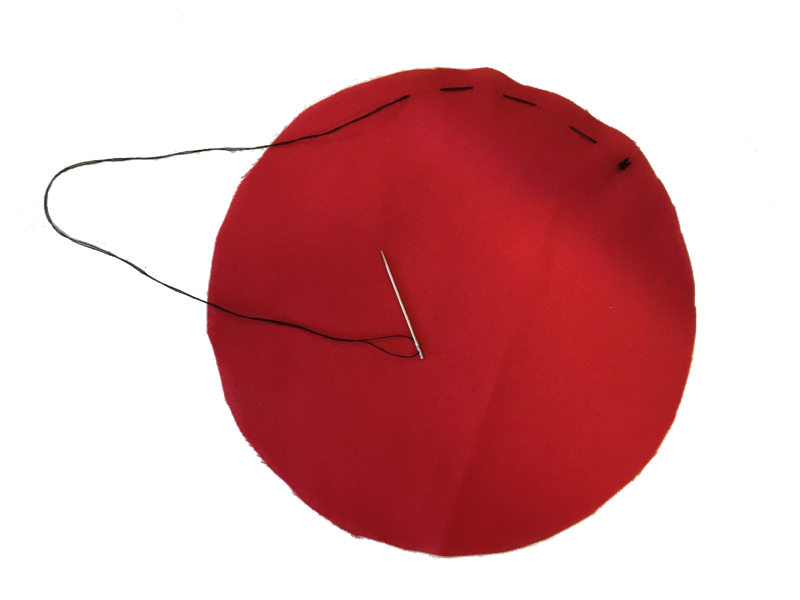 2.
Take the circular piece of red material and sew a running stitch about half a centimetre in from the edge.
Continue stitching all the way around the circle, keeping the stitches evenly spaced and not too small.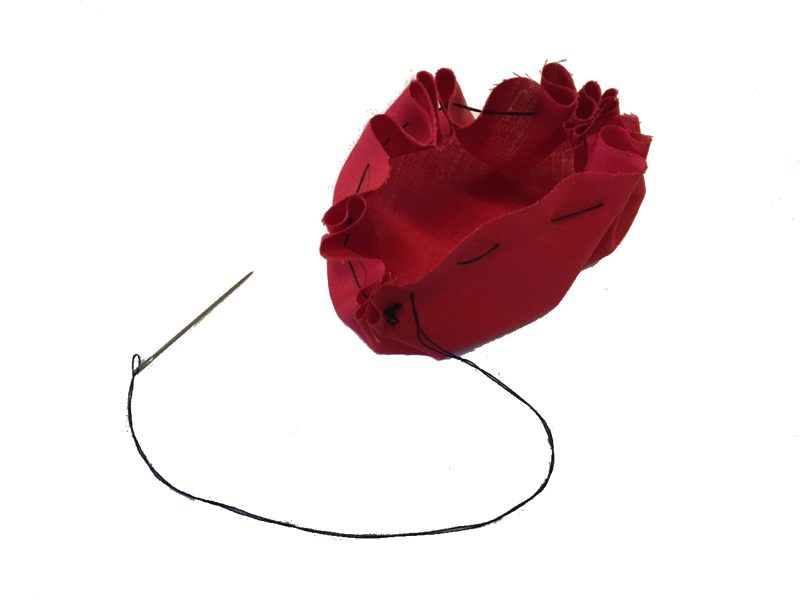 3.
When you get back to the starting point, pull the needle through and start to pull the stitches together.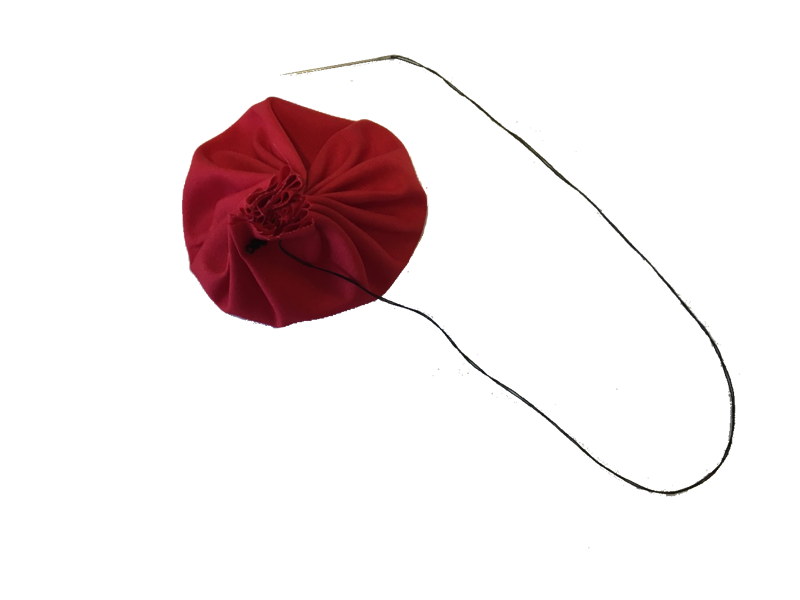 4.
Hold down the material in the middle and pull out the edges slightly to form folds, making the petals of the poppy.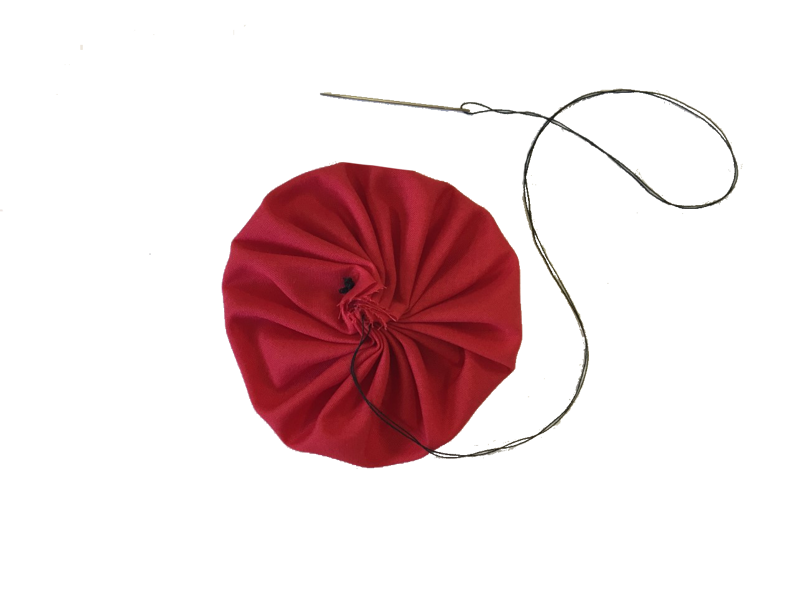 5.
Next, secure the gathered material in the middle with a couple of stitches.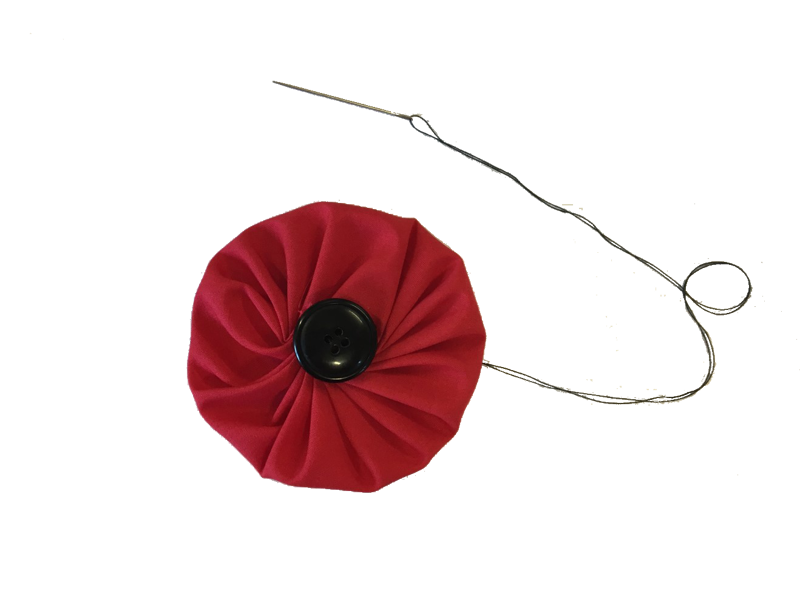 6.
Place a button on top of the gathered material and sew it in place.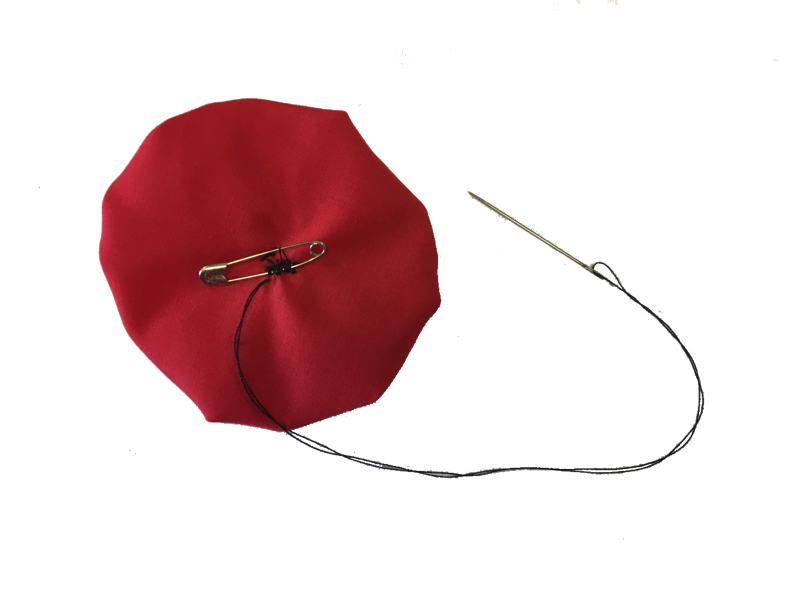 7.
To finish, secure the thread with a couple of small stitches at the back of the poppy.
8.
If you're making your poppy to wear, sew a safety pin on the back. It's also ready to be added to a wreath or other display.
Reflection
This activity gave everyone the chance to think a bit more about the poppy. Do people usually see lots of poppies around in November? Did anyone already know what they meant and what they symbolised? Do people think it's helpful to have a shared symbol like a poppy for important things like Remembrance?
In this activity, everyone thought about Remembrance and how it links to their lives. What did people find out about Remembrance? How did it make them feel? How are people going to take part in Remembrance this year?
Safety
All activities must be safely managed. Use the safety checklist to help you plan and risk assess your activity. Do a risk assessment and take appropriate steps to reduce risk. Always get approval for the activity and have suitable supervision and an InTouch process.
Scissors

Supervise young people appropriately when they're using scissors. Store all sharp objects securely, out of the reach of young people.

Sharp objects

Teach young people how to use sharp objects safely. Supervise them appropriately throughout. Store all sharp objects securely, out of the reach of young people.