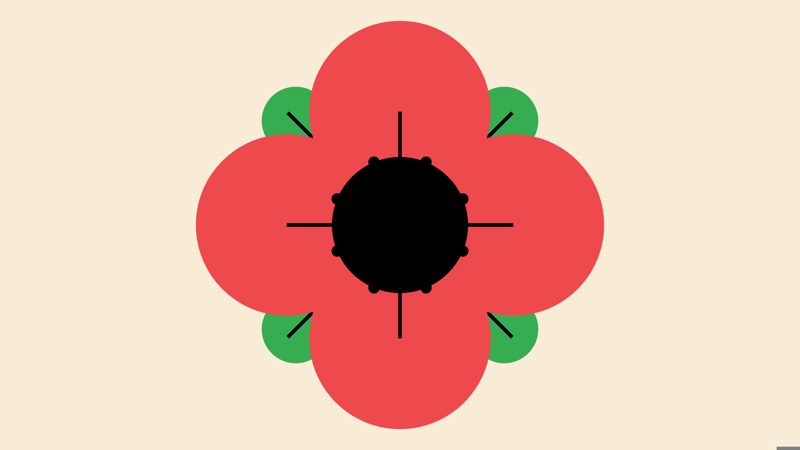 A pebble to remember
Paint a poppy on your pebble, then add it to a group picture, as a way to remember the people who have served and sacrificed.
Plan a session with this activity
You will need
Paint
Paint brushes
Access to water
Pens or pencils
Stones or pebbles
Paint pots
Tables (optional)
Chairs (optional)
Thick card
Reflection
This activity gave everyone the chance to think a bit more about the poppy. Do people usually see lots of poppies around in November? Did anyone already know what they meant and what they symbolised? Do people think it's helpful to have a shared symbol like a poppy for important things like Remembrance?
In this activity, everyone thought about Remembrance and how it links to their lives. What did people find out about Remembrance? How did it make them feel? How are people going to take part in Remembrance this year?
Safety
All activities must be safely managed. Use the safety checklist to help you plan and risk assess your activity. Do a risk assessment and take appropriate steps to reduce risk. Always get approval for the activity and have suitable supervision and an InTouch process.