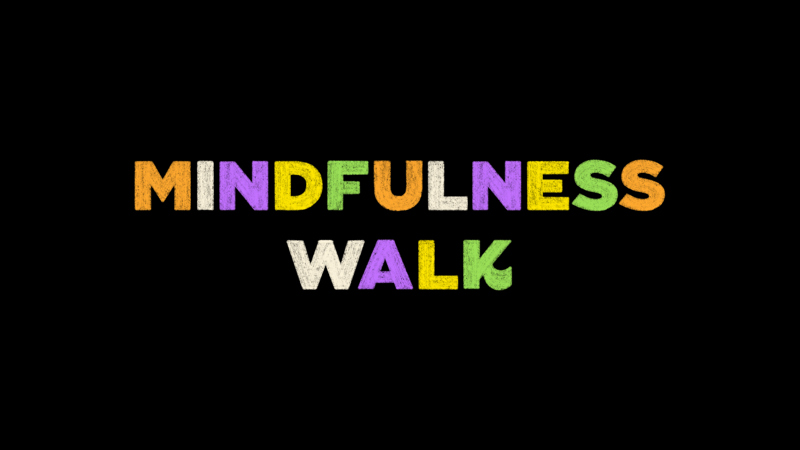 Mindfulness walk
First suggested by 40th Rochdale Scouts
Head outside, take a deep breath, and pay attention to the moment as you practise mindfulness and connect to the natural world.
You will need
Backpack
Snacks
Pens or pencils
A4 paper
Water bottles
Before you begin
Use the safety checklist to help you plan and risk assess your activity. Additional help to carry out your risk assessment, including examples can be found here.  Don't forget to make sure all young people and adults involved in the activity know how to take part safely.
Make sure you'll have enough helpers for each team to have one. You may need some parents and carers to help out if you're short on helpers.
Let parents and carers know where you're meeting if it's different to the meeting place.
Prepare to explore
The person leading the activity should choose a peaceful place to walk and plan a route that includes all of the mindfulness letters.
Everyone should pack a bag with everything they need for their walk: a drink, a snack, and some paper and.a pen.
Everyone should arrive dressed for the weather.
Go on a mindfulness walk
The person leading the activity should explain that mindfulness is all about paying attention to the moment in a non-judgemental way. It can help people connect to their bodies and can also reduce stress.
Everyone should head out on their walk, following the route and listening to the person leading the activity as they explain each of the mindfulness letters.


At the end of their walk, everyone should think about which activities helped them relax and feel connected to the world around them. Could they fit any of the things they did into their day-to-day lives?
Reflection
This activity gave everyone the chance to value the outdoors. How was this different from other walks or hikes people may have been on before? Did people interact with nature differently? Perhaps people noticed different things or used their senses differently. How did being connected to the natural environment make people feel?
Hopefully, it also boosted people's wellbeing. Which of the letters did people find most useful for boosting their wellbeing? Perhaps some people found it really helpful to collect things along the way while others enjoyed unwinding. How could people use some of the things they tried in their day-to-day lives? Everyone could think about how they could spend some time offline observing or unwinding, for example.
Safety
All activities must be safely managed. Use the safety checklist to help you plan and risk assess your activity. Do a risk assessment and take appropriate steps to reduce risk. Always get approval for the activity and have suitable supervision and an InTouch process.
Hiking and walking

Follow the guidance for activities in Terrain Zero, or the guidance from the adventure page.

Outdoor activities

You must have permission to use the location. Always check the weather forecast and inform parents and carers of any change in venue.