Welcoming Scouts and moving on
Welcoming new Scouts and preparing to say goodbye to the older ones are both really important times for Scouts, so we've got advice and activities to help.
Advice for adult volunteers
It's a good idea for adult volunteers to meet regularly, as it helps you to build relationships, organise joint activities and plan young people's move from one section to another.
Joint activities run together help members of both sections get to know each other and feel comfortable with others outside the section they're currently in.
You could regularly link up with the Explorer section so you can build relationships, plan joint activities, and share ideas.
A linking event or activity for older Scouts and current Explorers can be really useful. Our guide on how to plan a linking event can help everyone involved plan a great event. 
If a young person's moving to a different area, you can point them towards the group finder to discover a new Scouts group in their new community.
It may help for you to plan ahead and welcome new Scouts in small groups, so they're not the only new face in the room.
The flexibility in the age ranges is there to support this. Cubs can move up between ages 10 and 11.
You could consider arranging to meet the new Scouts with their parents or carers before the meeting to introduce yourself and tell them the plan for their first meeting. Explaining who Scouts are can help new members feel at ease.
In the first session you could play a quick game, such as When the wind blows, to help new Scouts forget their nerves and meet their new friends.
It's easy to get Scouts involved in supporting new members. Scout Patrol Leaders and Assistant Patrol Leaders play a big role in welcoming new Scouts, helping them feel comfortable and showing them the ropes. It'll help them towards their Team Leader Challenge Award too.
Some new members might benefit from visual stories to help them understand what Scouts is and what they'll be getting up to.
You should also be ready to support Scouts through their Membership Award as they settle into the Troop.
Get ready for Scouts moving on or up to Explorers by planning ahead. You should work with the District Explorer Scout Commissioner and the people who lead Explorers to help ensure a smooth transition.
This moving on timeline can help make the transition to Explorers as smooth as possible. You can adapt it so it works for your local area, too.
Scouts can move up to Explorers anytime between age 13½ and 14½. This core flexibility in the age ranges means that young people could move up with a small group of friends, which may help them feel more comfortable.
Extra flexibility is sometimes needed to support young people with additional needs; find out more about section flexibility as well as further practical information on our inclusion and diversity pages.
Support young people to complete their Moving On Award, which involves them going to both Scouts and Explorers for at least three weeks. This helps them make friends and get used to how things will work in their new section.
Remember to help Scouts find out about when and where Explorer units meet in your local area. You should get excited with them about all the opportunities and options available in Explorers.
From top awards, such as the Explorer Belt, to becoming an Explorer Scout Young Leader, there's lots of new opportunities waiting!
Consider having a moving on ceremony. You could use this as a time to celebrate all the skills Scouts have learned during their time with you. This may also help them process the change.
Welcoming new faces? Investing new Scouts into your Troop? Preparing to say goodbye?
We've got an activity for that. You can find even more ideas using our activity finder.
Take a look at our icebreakers and games blog to welcome everyone into Scouts.
New Scouts can work towards their Membership Award by going to meetings and getting to know their Troop. They'll also learn about the Scout Law, Promise and worldwide family of Scouts.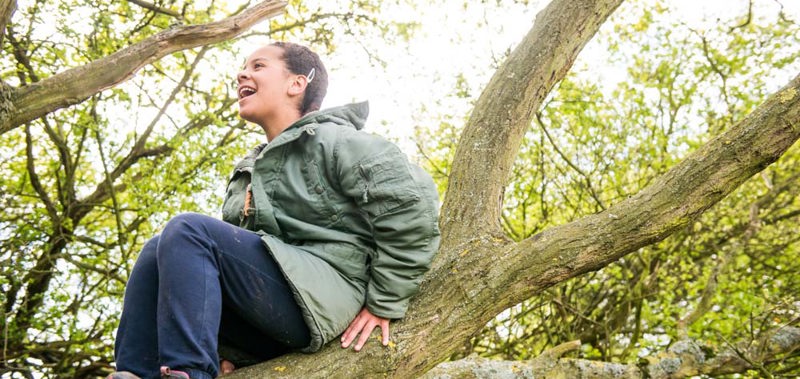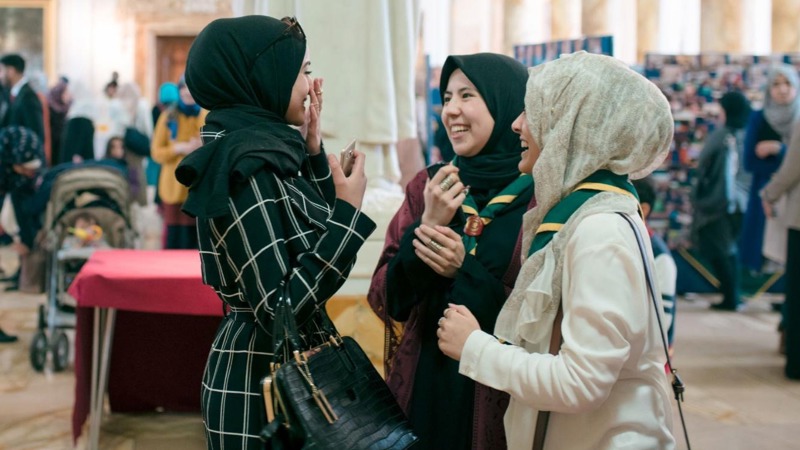 Guess who?
Play this quick game to help you remember everyone's names. A great icebreaker for the first night!
Takes: 10 minutes
Run this activity >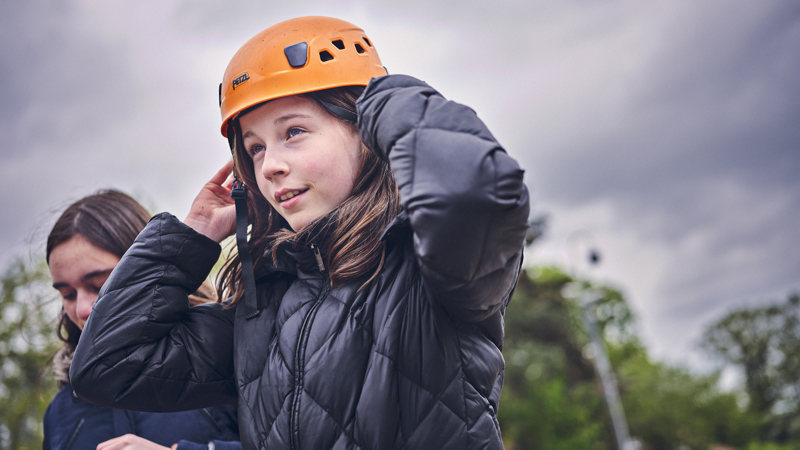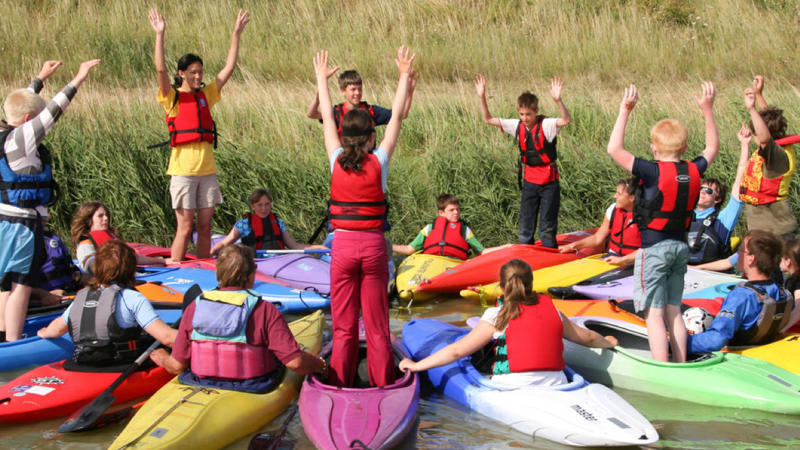 By moving on to Explorers and going to some meetings, Scouts can earn one last badge - the Scouts Moving On Award.
This can help support those who are getting ready to say goodbye to their Troop as they learn more about Explorers in their area.