Your first months of volunteering
An overview on what to expect from your first few months
To watch in full screen, double click the video
Welcome to Scouts.
The place to make new friends, have amazing adventures, and learn skills for life. When you join Scouts you are choosing to support young people and your local community, and we want you to have a great experience while you're doing it!
Volunteering might feel like a big step, but we want to make it as easy and enjoyable as possible. At Scouts, we learn by doing and this means that from the very beginning you'll be able to try out performing some tasks, with the support of other local volunteers.
Your local team will support you through your entire journey as a volunteer. They'll let you know exactly what happens next and answer any questions you have.
The information below offers additional support that'll help you get started and guide you through your journey. The order of the steps you'll follow next might be slightly different from Group to Group or from one District to the other, but this guide gives you an overviews of what to expect from your first few months of volunteering with Scouts.
Connect with local volunteers
Scouts is a global movement acting in local communities. Volunteers, such as your Section Leader, Group Scout Leader or Induction Mentor, will give you a warm welcome and support you through your journey. They'll answer any questions you might have, show you around, introduce you to other volunteers and help you get started. They're your main support, guiding you through your Induction and Appointment process.
Tell us more about yourself
We want to find the right fit for you in Scouts, and knowing more about your interests and skills is definitely helpful. We ask you to provide some basic information about yourself. This is so we can register you in Compass, the Scouts online membership system.
Most Scouts volunteers also require to complete a disclosure check, such as DBS, PVG or AccessNI, and we'll request it for you free of charge. Your local volunteer team will help you check your documents and submit your application.
They're there to support you and you can always ask them questions if you're not sure about which documents to use. Don't worry, we've got your back!
Our number one priority is keeping people safe and that means you too. The disclosure is an important part of making safe appointment decisions. It's about making sure that only appropriate people work with vulnerable groups, including young people.
The disclosure you're requested to present depends where you're volunteering:
England and Wales: DBS
Scotland: PVG
Northern Ireland: AccessNI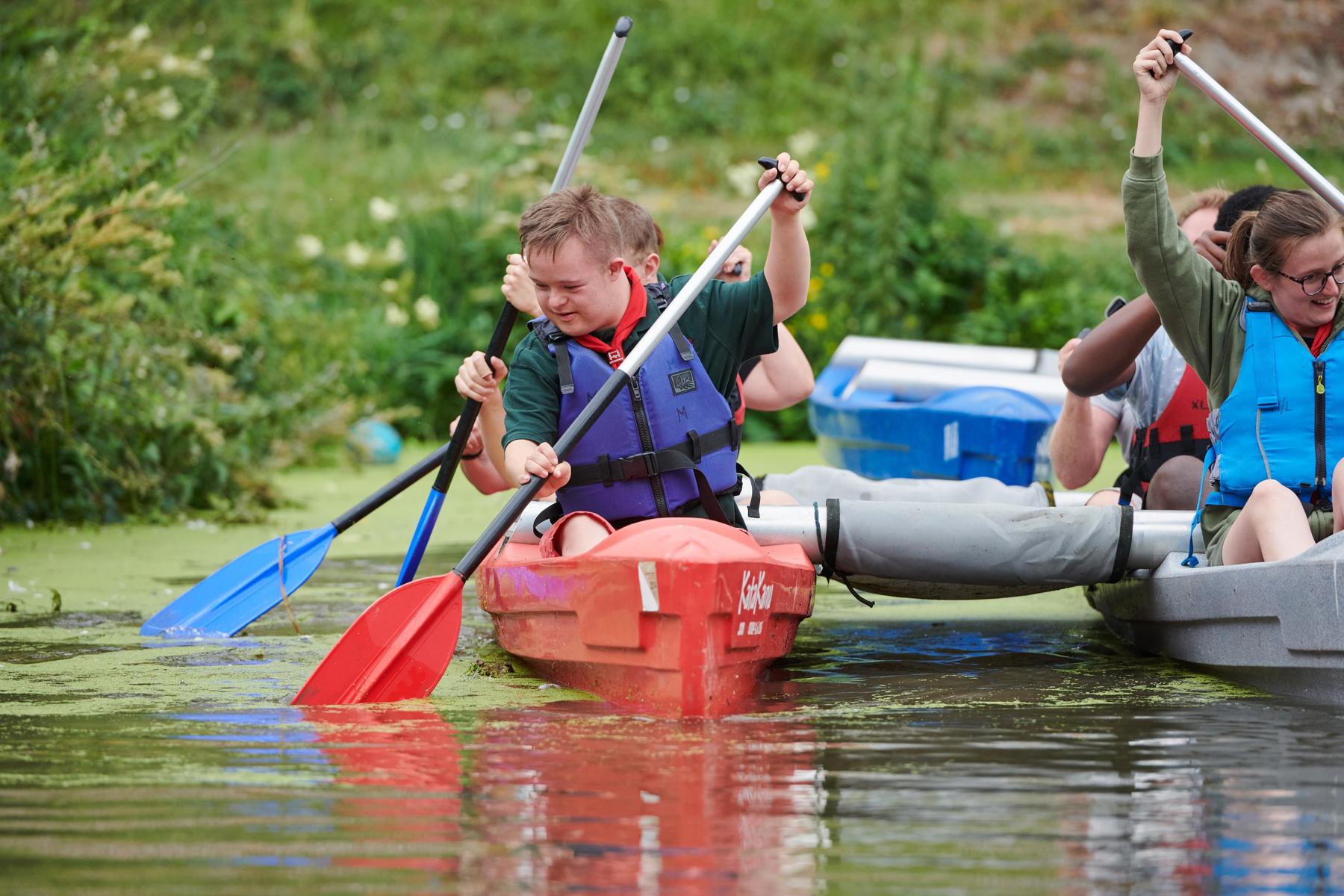 Start your learning journey
After a couple of weeks in Scouts, you've probably had the chance to do some of the tasks related to your role and have decided that volunteering with us is the right thing for you. Hooray!
Now, we'll start giving you a bigger introduction into what Scouts looks like, how your Scout Group/Section/District operates, and make sure you have a good understanding of your tasks and responsibilities.
During the next three to five months, your local volunteer team will discuss with you how we do things in Scouts, introducing you to our values and promise, and guide you through your learning journey.
You'll be offered the Getting Started training, an online training pack for new volunteers, and slowly be introduced to the key polices you should be aware of.
The Getting Started online training is similar for all new volunteers, with small differences depending on the tasks you will be performing.
All new volunteers need to complete the modules on Safety, Safeguarding, GDPR and Essential Information. Each module takes around 30 to 45 minutes to be completed. There's no need to do all of them at once. You can choose to do one at a time whenever suits you best.
Your local team will chat to you about your learning. They'll make sure you get the support, guidance and any additional training you need for your particular tasks and team.   
If you're curious to know more about which training modules we offer to our volunteers, check the Module Matrix.
Scouts is an inclusive, values based movement and we're committed to delivering Scouts for all. Our policies provide a framework within which we guide our volunteers on how to best support young people and do things safely.
The key policies you should be aware of are:
Our code of conduct (also known as the Yellow Card)
Equal Opportunities policy
Anti-Bullying policy
Safety policy
Religious policy
Development policy
You find all of them on our Key Policies page.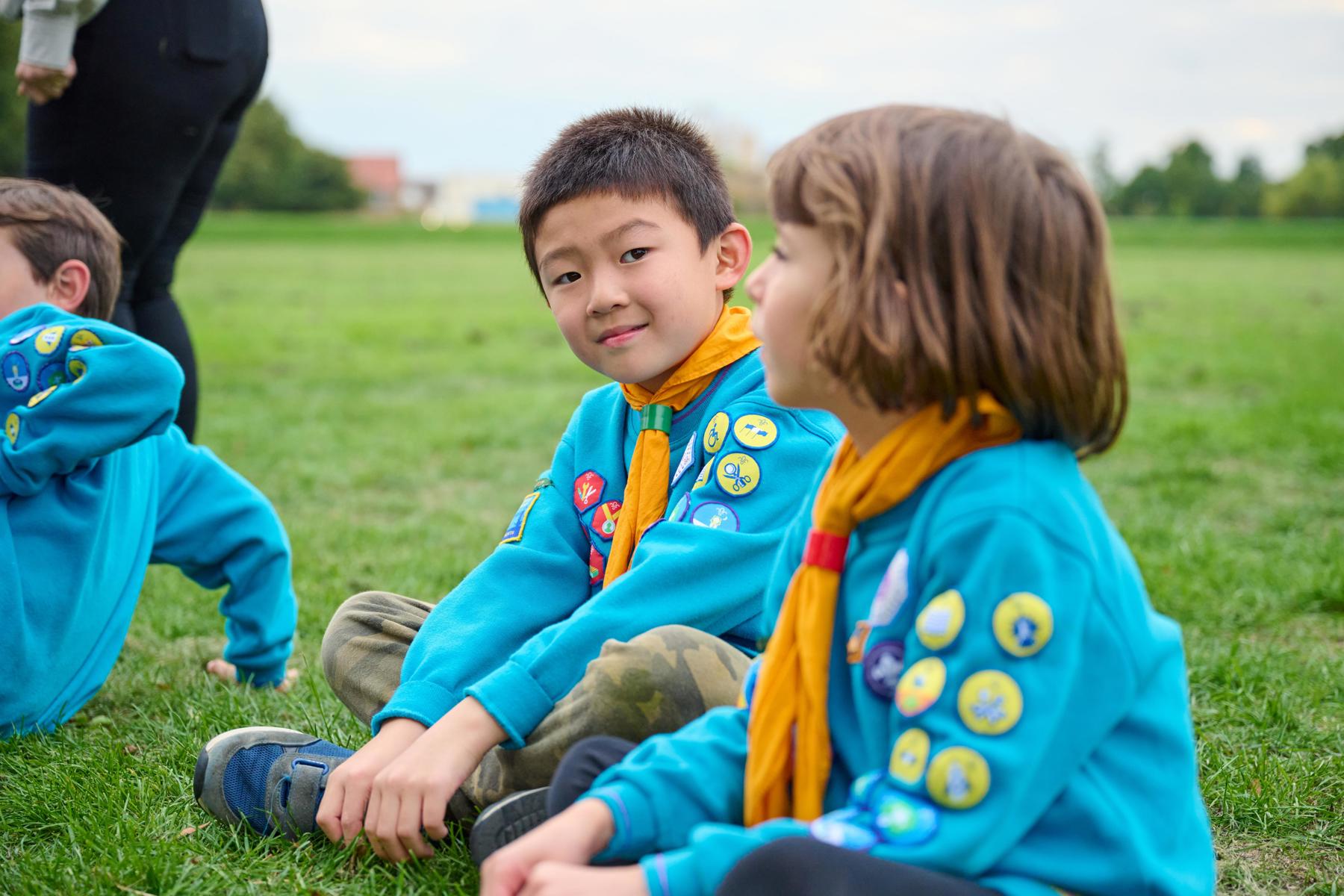 Have your appointment meeting
To welcome you to the wider team, you'll be invited to an appointment meeting with 3 volunteers from your area. This is an informal conversation where you'll find out a bit more about Scouts and ask any questions you like.
It's also a chance for you to check you're comfortable with the role, the tasks you're taking on and the responsibilities involved. There'll be an opportunity to talk through our key policies and understand the Scout Promise (but relax, we won't make you memorise it!)
The conversation should last around 30 to 45 minutes and can be held face to face or online.
That's it!
Remember, your local volunteer team's there to support you throughout this entire journey. You can always count on them!
If you're hungry for more, take a look at the additional information on this page.