GO Outdoors
GO Outdoors proudly sponsor our Hikes Away and Nights Away Staged Activity Badges, as well as #TGIWeekender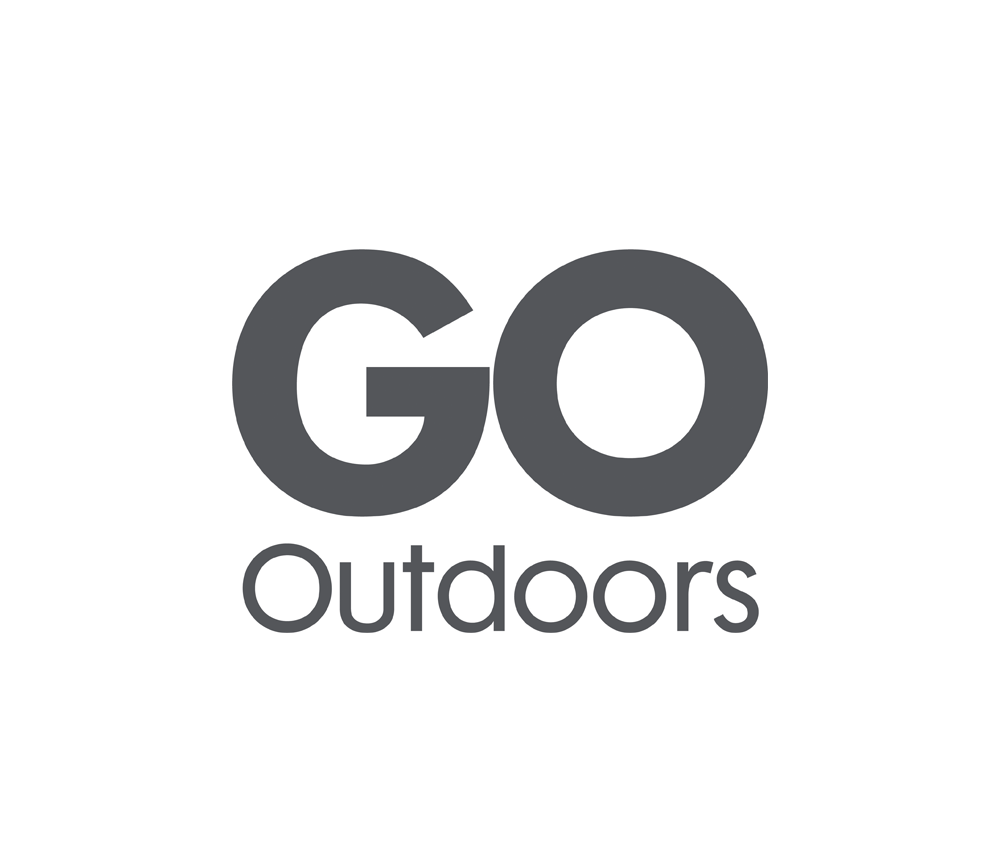 Reunion prize draw
Tell us about your most unbeatable outdoor adventure as a Scout leader and be in with a chance of winning an amazing £100 gift card to spend in Go Outdoors.
GO Outdoors support Scouts of all ages in achieving the Hikes Away and Nights Away Staged Activity Badges, by providing resources, in-store activities and much more to prepare you for adventures!
Please see below to get your discounts at GO Outdoors, Blacks, Millets and Ultimate Outdoors!
Nights Away Staged Activity Badge activities
No trace nights away
When you leave your place, leave no trace. Plan and run a spy or ninja-themed night away.
Camping
Camping is a great choice for nights away. Sleeping in a tent gives you the chance to connect with nature and build your independence.
Hikes Away Staged Activity Badge Activities
What3words walk
Use the what3words app to plot a route and take on checkpoint challenges as you complete a hike.
Campfire cookbook
Following a competition in 2018 asking adult volunteers to submit their favourite campfire recipes, GO Outdoors have produced this fantastic Campfire Cookbook. It is full of different recipes for your next camp.
Here are some of the Scouts Adventures team cooking up some of the delicious recipes for the #TGIWeekender.
For safety guidance, please see the Campfire Cookbook.
Campfire Cookbook
PDF – 2.9MB
Looking for a discount on your new kit? Look no further...
GO Outdoors discounts:
Youth member: 10% discount* code: 10GOSCT
Adult volunteers: 15% discount* code - SCOUTLEADER15
*T&C's: Offer valid until 31 January 2021. Proof of membership must be shown at the till in store to receive the discount. Offer excludes WOW, Clearance, SALE, multibuys, bundles, all other promotions, gift cards, gas hire charges and concessions inside GO Outdoors stores. Subject to availability. Offer can be withdrawn at any time.
Blacks, Millets & Ultimate Outdoors discounts:
Youth members 15% discount* code - SCOUTS15 
Adult volunteers: 20% discount* code - 20SCTLDR
*T&Cs: Offer is not available in conjunction with any other offer. Excludes gift cards, multi buys, Mega Buy items, GARMIN, GoPro, Suunto, Polar, Tom Tom, Oakley or any other special offer. Cannot be used in conjunction with a price match or any other coupon.
To receive your discount, either use the online discount codes above or go in-store and show your necker or any form of proof you're a Scout at the till.
Make Do Share activities: 
Make Do Share Spring 2017 Raise Awareness Walk Activity Download
PDF – 5.2MB
Make Do Share Summer 2017 Breakfast Bar
PDF – 3.4MB
Make Do Share Winter 2017 Boot Care
PDF – 3.3MB
Make Do Share Spring 2018 Wild Camping
PDF – 8.5MB
Make Do Share Summer 2018 Body Maths
PDF – 451.3KB
Make Do Share Winter 2018 Walking On Water
PDF – 3.4MB
Make Do Share Spring 2019 Leave No Trace
PDF – 3.4MB
Make Do Share Summer 2019 Walk And Talk
PDF – 9.2MB
Make Do Share Spring 2020 The Future of Camping
PDF – 2.4MB
Terms and conditions MDS Competition
PDF – 422.2KB
Due to the impact of COVID 19 on both TSA and GO Outdoors, it is not currently possible to notify the winner of The Future of Camping competition, nor deliver the prize, within the time stated in the terms and conditions. The winner will be notified as soon as it's possible.
MDS34 Inspired By Nature
PDF – 504.7KB
MDS How Far Away Is That
PDF – 220.2KB
For more activities, guidance, and kit lists, check out these Activity Booklets produced by GO Outdoors:
GO Outdoors Hikes Away Activity Booklet
PDF – 4.3MB
GO Outdoors Nights Away Activity Booklet
PDF – 2.9MB

Did you know?
Some of the national GO Outdoors stores also have climbing walls for you to use, and all 58 offer expert advice on topics like choosing the right walking boots, packing your rucksack most efficiently and the best waterproofs for your adventures - find your nearest store and check out what they offer!
About GO Outdoors
What else is on offer?
Additional discount for larger orders. Payments can be made by cash/card in store, or alternatively you can pay by BACS or Cheque (this is subject to the funds being cleared in the account before the goods are taken). 
A full spectrum of resources, available for download, for both Hikes Away & Nights Away Staged Badges.
Helpful videos available online.
Free rucksack and boot fitting service.
Great value clothing, equipment and Group kit bundles.
Free delivery on orders over £50, delivered direct or ready for collection in your nearest store.
Kit talks in store or at a more convenient venue*. Recommended kit list here: 
GO Outdoors kit list
PDF – 135.3KB
*Subject to location and availability.
**GO Outdoors Discount Card is required. Discount Cards are available in store and online for just £5 per year. This voucher must be handed in at the till to receive the discount. Not to be used in conjunction with Price Match Plus, SALE, Clearance, WOW Deals, multibuys, bundles, or any other offer. Does not include gift cards, Discount Cards or gas hire charges. Subject to availability. Offer can be withdrawn at any time.
Want to attend a kit night?
Simply contact your local store to organise a kit night. 
Find out how one Scout Group got on when they visited GO Outdoors for a kit night earlier this year...
St. Cuthbert's Scouts (Hull) visited the Hull store towards the end of March. At the time, we were not sure what to expect when GO Outdoors contacted us asking if we wanted to attend a kit night. 
As an outdoorsy group, our Cubs are quite knowledgeable about what to take to camp and hikes. However, we were pleasantly surprised with the way the friendly staff made the entire time fun and educational. 
The Cubs learned how to select the best rucksack to suit themselves and ensure how the rucksack was fitted correctly, how to select the correct walking boots and why they should have the right type of socks. They also went over what equipment to pack for a Hike Away. Ben from the store kept the Cubs entertained and answered any questions the Cubs could come up with. 
We finished the night with a look around the store; I could only imagine the size of the lists of stuff the Cubs asked their parents for! 
I would highly recommend contacting GO Outdoors for a kit talk as it's a great evening. 
Jon Taylor
Cub Scout Leader