Blog | 01 June 2022
Scouts earn Jubilee and Queen's Birthday Honours
Several of our brilliant volunteers and community heroes will receive honours and awards in the Queen's Jubilee, Birthday Honours list this week.
We're incredibly proud of everything they do, for their communities and young people, and these outstanding recognitions are greatly deserved.
With HM The Queen's Platinum Jubilee, and National Thank You Day, we already had multiple reasons to celebrate this bank holiday weekend. Now, we've got a few more.
Congratulations to Ann Limb (our former UK Chair), and Graham Haddock (a member of our Board of Trustees), for earning Queen's Honours this year.
We're thrilled to announce that two Scout groups – Avon Scout Country and Nottinghamshire Scouts – are being awarded the Queen's Award for Voluntary Service.
We're also celebrating five of our amazing volunteers who've been chosen as Platinum Champions this year.
These extraordinary volunteers are a few, among many, being recognised this week for their dedication to young people. These awards show the power of great volunteering, and the difference it can make to young people's lives.
Find out more about these inspirational volunteers below.
Dame Ann Geraldine Limb DBE CBE DL
Ann's receiving the Queen's Honours award for services to young people and philanthropy.
Between 2015 and 2021, Ann served as the first female, and openly gay, Chair of Scouts. She led outstandingly in her position, and played a fundamental role in helping young people gain skills for life.
She's a lifelong champion of diversity and inclusivity in everything she does, and she's made significant charitable donations to the arts, music, culture, and education.
With Ann as our Chair, youth membership and adult volunteers grew every year until the pandemic, and 1,280 Scout units opened in areas of deprivation.
Ann says, 'A butcher's daughter born in 1950's Moss Side does not grow up dreaming of damehood. Inspired by adult volunteers from Girlguiding and Scouts, and teachers who believed in me, I eventually found the courage to become myself, to speak out against inequalities of all kinds in society, and to speak up for others from disadvantaged backgrounds.'
'I want people to look at me and say to themselves 'I can be this'.
I accept this honour to encourage young people, regardless of their start in life, to step up to serve humanity with kindness, compassion and in a spirit of peacebuilding.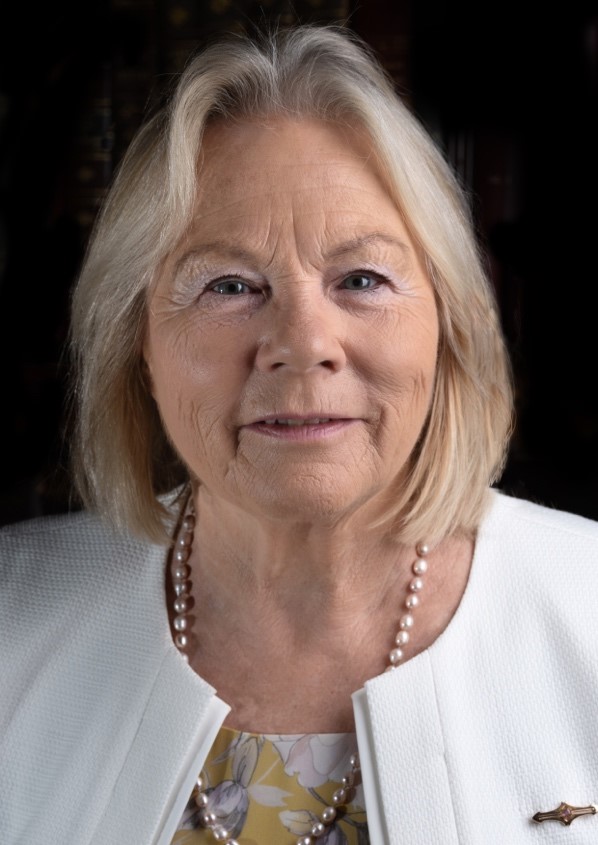 Graham Haddock
Graham's receiving an OBE from HM The Queen for services to young people.
He's been a volunteer for more than 40 years, holding roles at Group, District, Area, Scotland, and UK levels. At the moment, Graham's a member of the UK Board of Trustees, the Vice President of Scouts Scotland, and he's been Chief Commissioner of Scotland for seven years.
Outside of Scouts, Graham's proudly been made a Fellow of Youthlink Scotland in 2018, and earned their Lifetime Achievement Award.
In his professional life, Graham was appointed Acting Deputy Medical Director at NHS Education for Scotland (NES) in February 2020 (for 13 months during the pandemic). He's also an Honorary Clinical Associate Professor at the University of Glasgow Medical School.
Graham says, 'I'm astonished and very humbled to be recognised in this way by HM the Queen. Scouting, and the work we do for and with young people, has been a passion for me for over 40 years.
The impact that we make on young people can be life changing, and in the aftermath of the pandemic, they need us more than ever. I'm very proud to be part of such a superb organisation.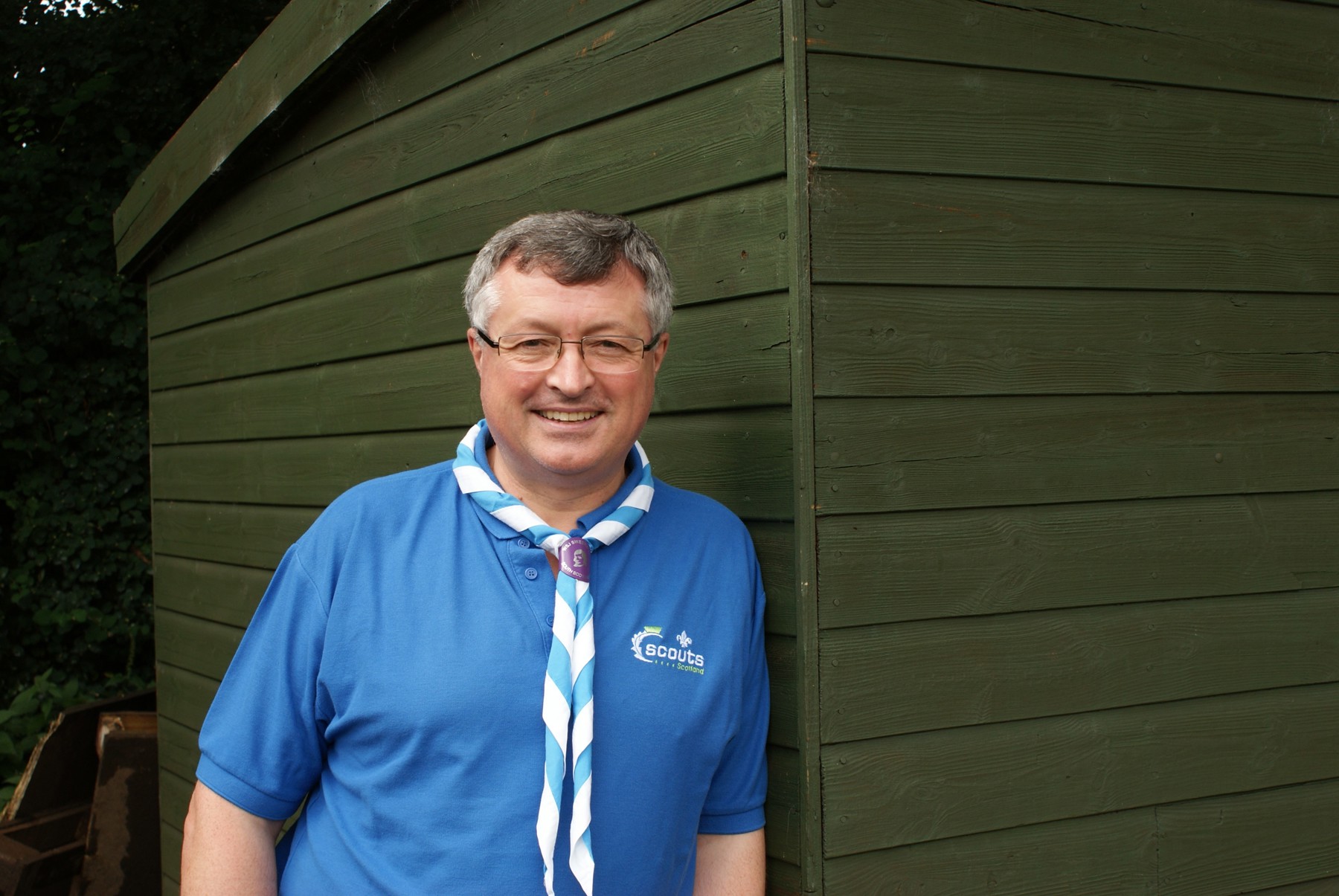 Nottinghamshire Scouts and Avon Scout County
Nottinghamshire Scouts and Avon Scout County are receiving the Queen's Award for Voluntary Service.
The award recognises the outstanding work of local volunteer groups to improve their communities. Their achievements highlight the many ways fantastic volunteers contribute to their local communities, and make life better for those around them.
In the UK, it's the highest award a local voluntary group can receive, and it's the equivalent of an MBE.
Nottinghamshire Scouts and Avon Scout County are two of 244 local charities, social enterprises, and voluntary groups to receive the prestigious award this year.
Steven Tupper, County Commissioner of Nottinghamshire Scouts, says, 'We're amazed to have been recognised in such a way, especially at the time of Her Majesty's Diamond Jubilee. I'm so proud of all our volunteers across Nottinghamshire who work so hard every week to make sure young people in our County are offered such a huge variety of activities.'
Being a volunteer is so rewarding in its own right, but receiving the Queen's Award for Voluntary Service is just the icing on the cake.
Platinum Champions
We're over the moon for our volunteers who've been chosen as Platinum Champions this year.
The Platinum Champion Awards were launched by the Royal Voluntary Service, with its president HRH The Duchess of Cornwall, and in partnership with The Big Jubilee Lunch.
The awards recognise and reward volunteers who've truly gone the extra mile, and celebrate the country's spirit for volunteering. It links nicely with the celebration of HM The Queen's 70 years of service, especially as we thank her for contributions to Scouts as our Patron.
Our Platinum Champions are outstanding. From creating opportunities for young people from underprivileged backgrounds, to supporting fellow adult volunteers, they've dedicated so much time and energy to our movement. They're the helping hands, the lifesavers, and the changemakers, and we're grateful for everything they do.
A few of our Platinum Champions are:
Jonathan Allerton, from Chorlton Scout Group – Jonathan not only worked hard to keep his group from closing during the pandemic, but helped it grow to become the third largest in the UK.
Simone Roberts, from 3rd Hatfield Air Scouts – Simone devotes as much time as she can to support young people with additional needs, and those from an underprivileged area.
David Hutcheson, from Lambeth District – David runs residentials, helps sections with their programmes, and creates experiences for young people from low-income families.
Nicola Johnson, from Sandwell Scouts – Nicola's driven Scouts forward in Sandwell with her ambition and dedication, helping as many young people as possible access Scouts.
Kevin Smith, from 1st Ashton Scouts – Kevin's variety of skills means he not only teaches young people skills for life, but trains volunteers across the country to help them build on their skills, too.
A weekend of celebration
Well done to all our volunteers who'll receive awards and national honours over the Platinum Jubilee weekend, we're hugely proud of you all. Among the Jubilee and Thank You Day celebrations, we hope you'll also be celebrating your own achievements. 
Nominate a volunteer
Do you know a volunteer who deserves recognition for doing something great? Take a look at our Awards and Recognition page, and nominate them for a special award.