Blog | 22 December 2021
Scouts community heroes honoured
Six Scouts community heroes have been honoured in the Queen's New Year's Honours list.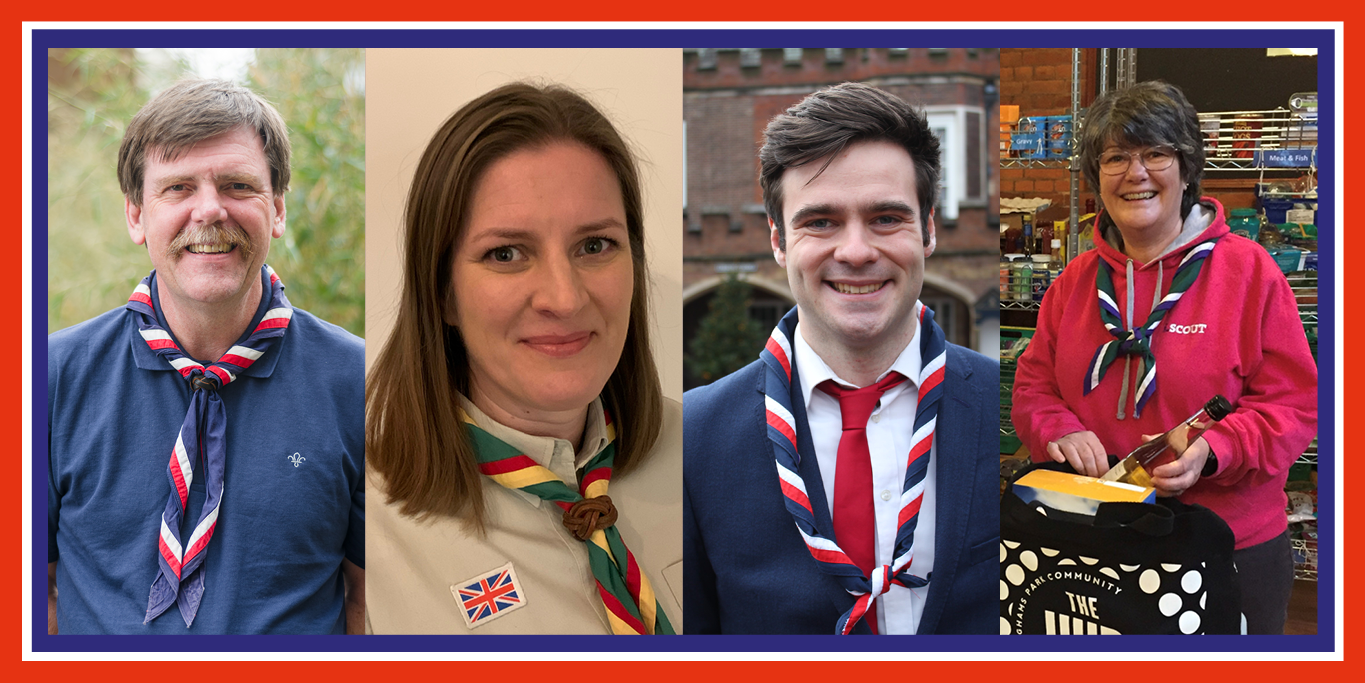 Congratulations to Tracey Rogers, Sarah Townsend and Jack Abrey, three Scouts community heroes who've been awarded the British Empire Medal (BEM) in the Queen's New Year's Honours list for services to young people.
We're honoured to announce that Graeme Hamilton, Kester Sharpe and Pete Oldham have also been awarded Member of the Order of the British Empire (MBE) for their services to young people at Scouts.
Read below to find out more about these extraordinary people.
Graeme Hamilton
Graeme, from the Southside of Glasgow, has been awarded an MBE for his services to young people as a Scouts volunteer for 40 years.
Graeme has supported thousands of young people to gain skills for life, particularly those at 113th Glasgow in Burnside, Rutherglen where he is currently Group Scout Leader.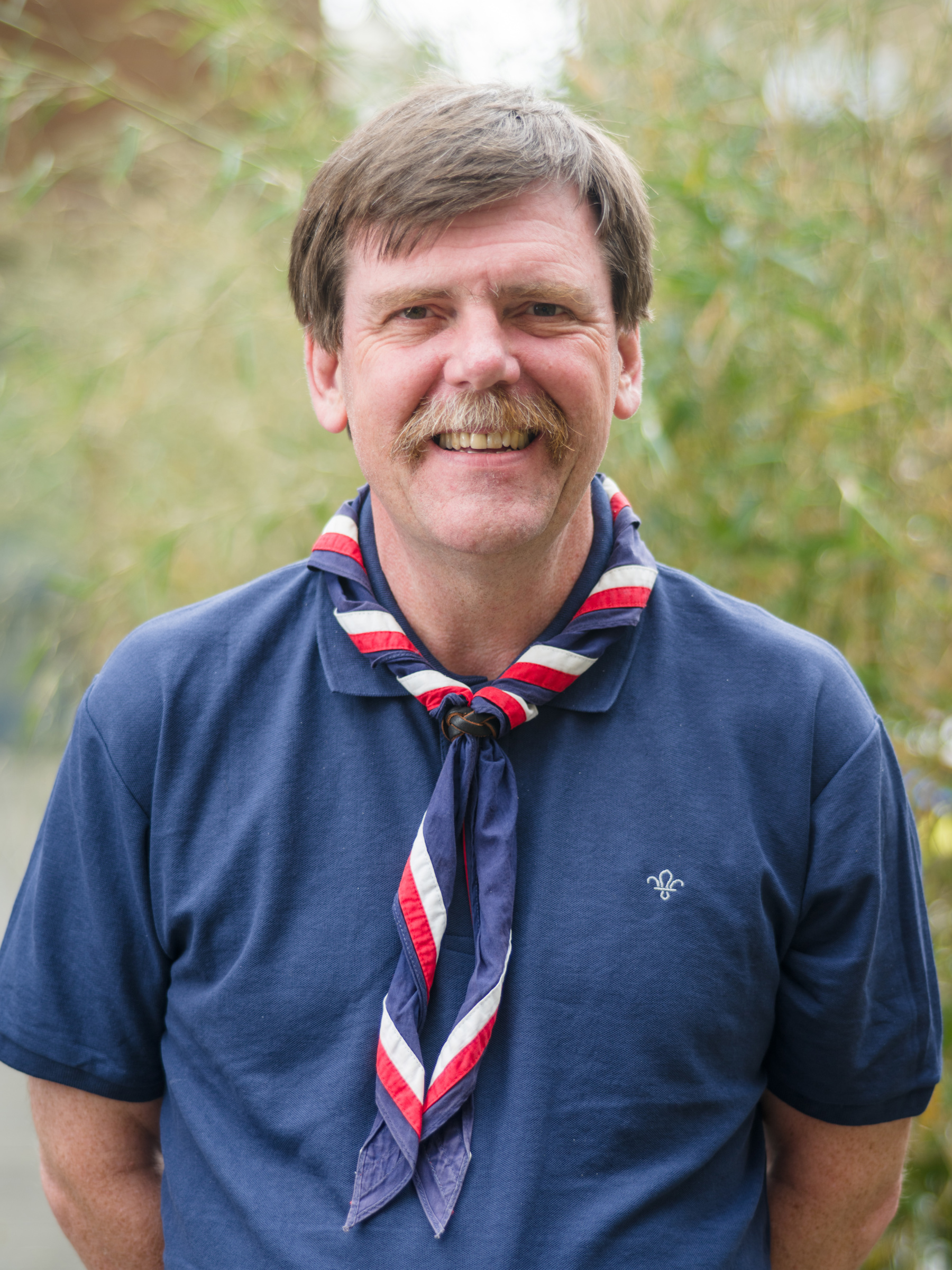 Graeme was one of Scouts' national lead volunteer team, initially as Commissioner for Programme, where he advised across the UK on the activity programme and safety; and then from January 2020 to September 2021 as UK Deputy Chief Commissioner.
He helped volunteers across the UK to support young people from the start of, and through, the pandemic. As a result, 80% of Scout groups met online and £1.3 million was raised for communities in need.
During his four decades of Scouts volunteering, Graeme has been particularly involved with Cub Scouts in Rutherglen, across Glasgow and then Scotland, finally becoming UK Cub Scout Commissioner in April 2007.
Graeme has also shown deep commitment to supporting other adult volunteers to get the most from their experience and been as effective as possible supporting them, when he was allowed to travel, across all regions of the country. 
Upon receiving the honour, Graeme said:
"It was a total surprise, but I'm thrilled to be receiving this award! I'm proud to have been involved in Scouts for so long, and to have met and volunteered with some fantastic people along the way.
"Everything I have done in the Scouts has been as part of a team. This award is not only for me, but it's also recognition for the many teams who support young people across the UK."
I am so proud of Graeme and all our volunteer leaders for rising to the challenge when their nation needed them.
Kester Sharpe
Kester Sharpe, who was also Deputy UK Chief Commissioner until September 2021, as well as leading her local Scout group in Beverley, Yorkshire has been awarded an MBE for services to young people, especially during the pandemic.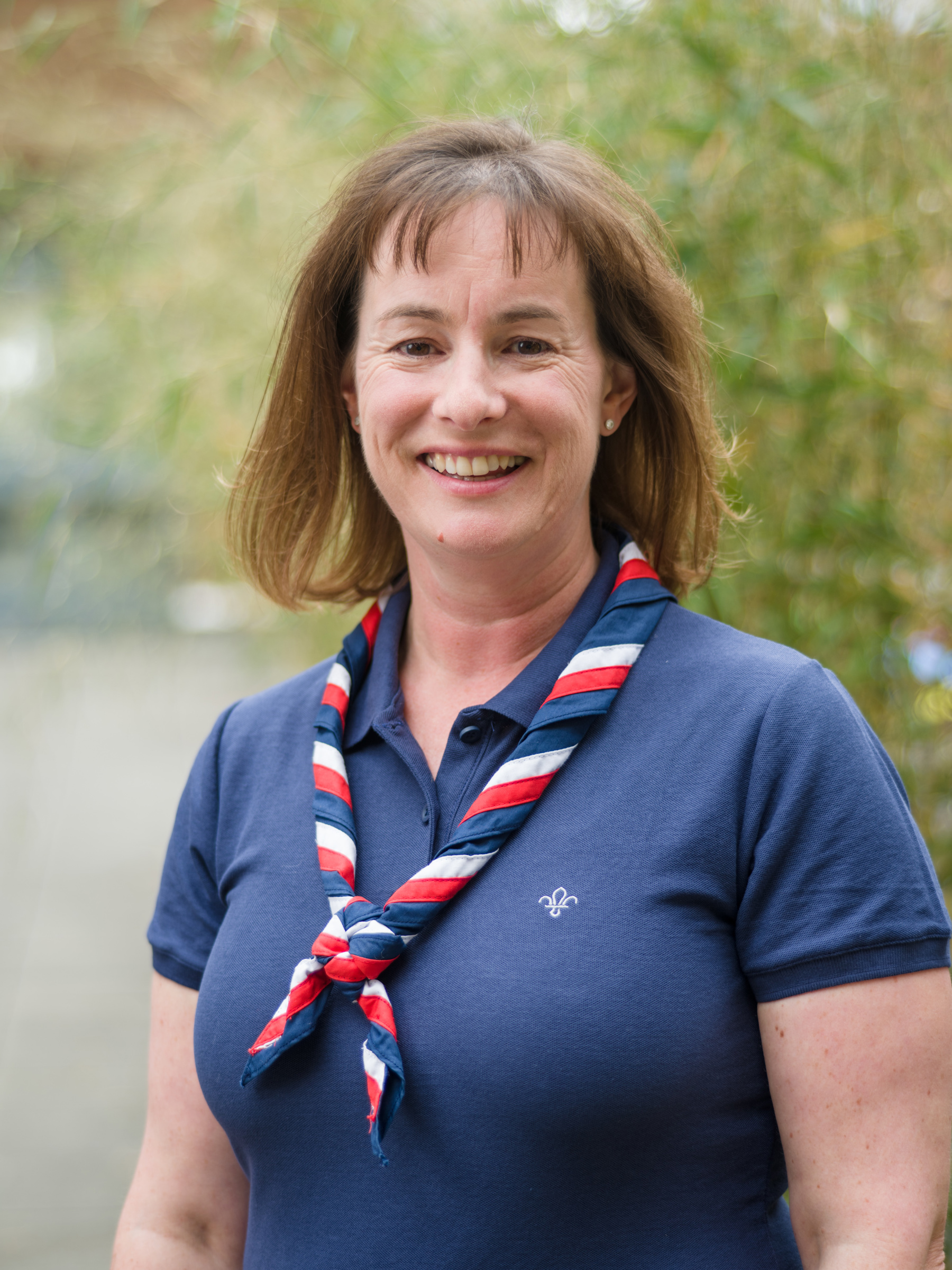 Pete Oldham
Pete Oldham has been awarded an MBE in the 2022 New Year's Honours List for his outstanding service to Scouting in the West Midlands.
Pete has been a Scout Leader for over 60 years, within his Group the 114th Birmingham, District and Birmingham County.
Tracey Rogers
Tracey's been awarded for services to the local community during the COVID-19 pandemic.
Tracey, who supports Scouts in Waltham Forest in East London, mobilised a team of volunteers to set up a food bank and deliver meals to those in need and particularly those who were isolating at home.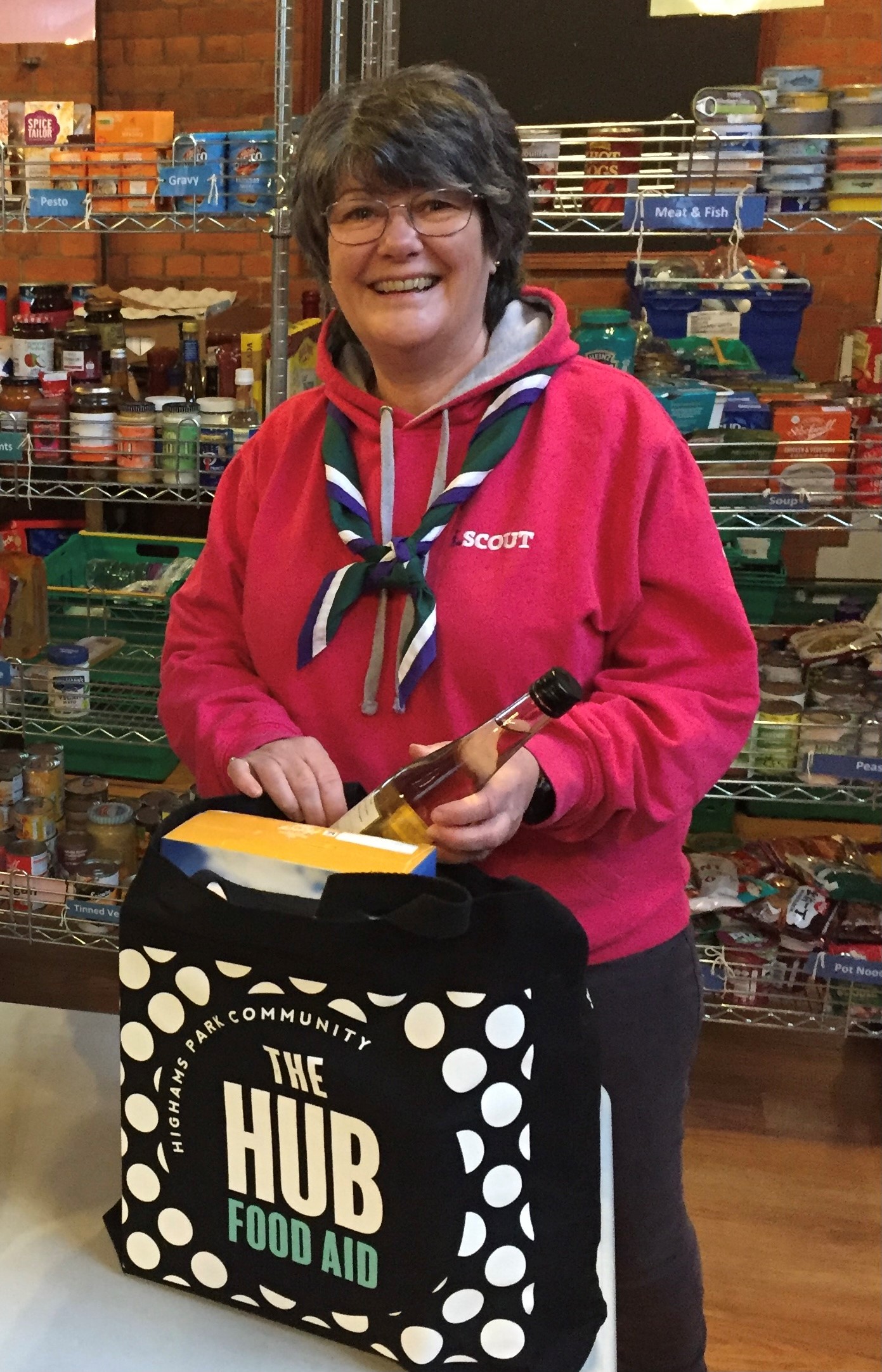 During the peak pandemic period, the team of 90 volunteers packed and delivered over 60,000 meals from their base at their local Scout hall.
As well as delivering food, the volunteers spent time chatting to beneficiaries to reduce their social isolation and check on their welfare.
The food bank, Highams Park Food Aid, now known as the Hub, is still running today and supports over 200 families weekly across the Borough as well as providing a free community café to encourage local people to reconnect.
Tracey has also led a fundraising team who have currently raised almost £100,000 to ensure the future of the service.
On receiving her medal, Tracey said:
"It was a complete surprise and I feel very humbled! The Hub is a real team effort by a large group of dedicated people, many of whom have been with us for over 18 months now.
"As far as I'm concerned this award is for every one of them and not just for me."
We're absolutely delighted for Tracey. She has been a Scouts and Duke of Edinburgh Award volunteer for over 30 years and to get this recognition for going the extra mile is truly amazing and well deserved.
Co-organiser and District Explorer Scout Commissioner Peter Rogers
---
Sarah Townsend
Sarah supports Scouts across West Oxfordshire. She's being awarded a British Empire Medal for mobilising 60 Scouts volunteers to help deliver prescriptions to the most vulnerable during the COVID-19 pandemic.
During the pandemic, the team delivered nearly 7,500 prescriptions to those in need.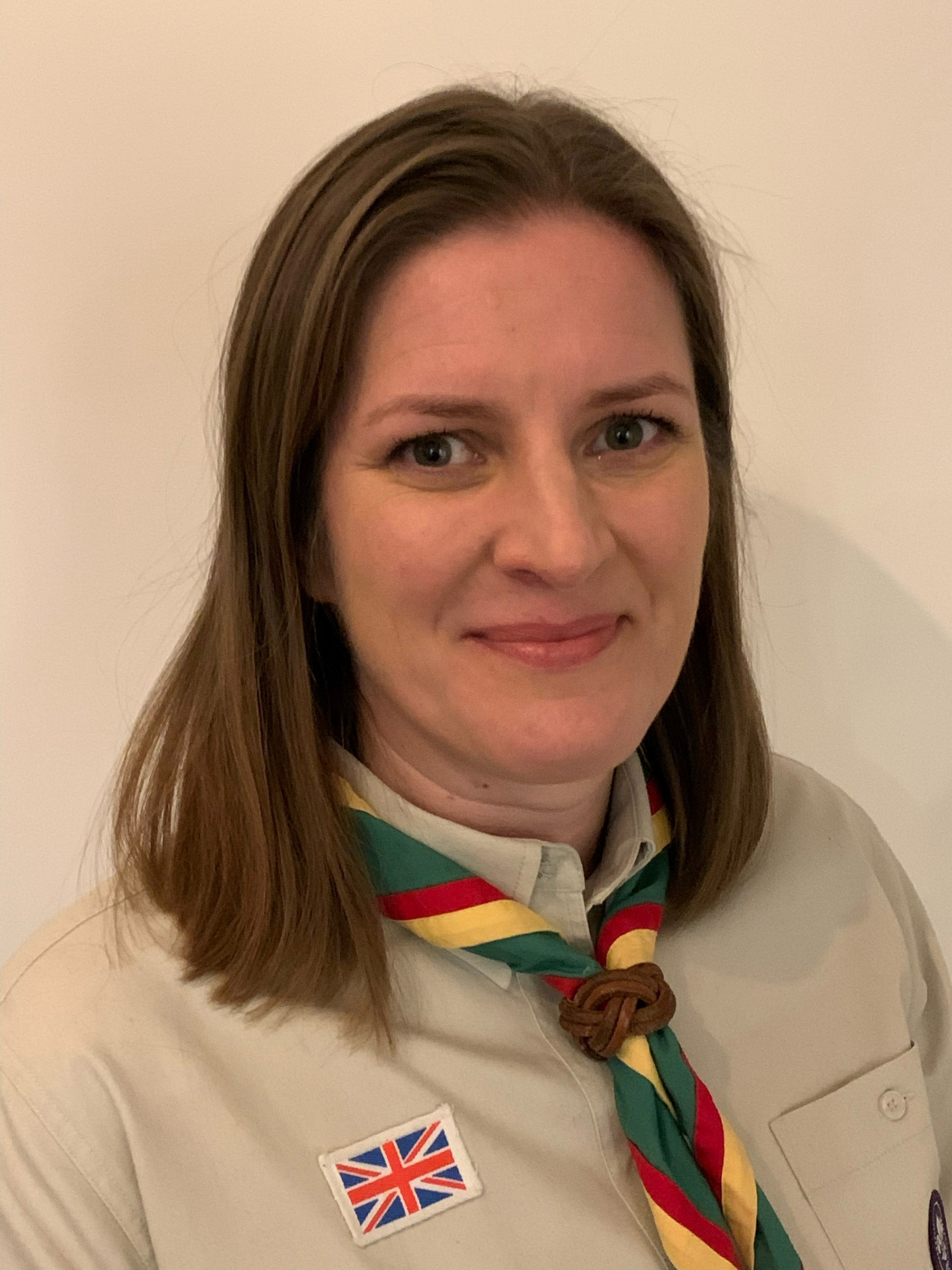 As well as delivering the prescriptions, the Scouts volunteers spent time chatting to patients to reduce their social isolation.
On receiving her medal, Sarah said:
"It was a complete surprise and I feel very humbled! Before the first lockdown, we could see people queuing for up to two hours outside our nearest pharmacy.
"I was quick to realise that there are so many adults in Scouts who could help.
"This truly was a huge team effort. The sheer number of people who volunteered their time for free shows the true sense of Scouting in every way.
"Each and every one of those who helped deserves recognition."
The past two years nearly have been really tough for everyone. But in dark times, some people really do shine. Sarah and the group of Scout volunteers she mobilised leapt into action delivering prescriptions to vulnerable and shielding patients. They really stepped up to the challenge and helped those who needed help in the community.
Jack Abrey
Jack's been involved in Scouting since he was six, and has developed a commitment to supporting his local community and good causes across the country.
In addition to this, Jack's a Governor at St Michael's Primary School in Enfield, building on his passion for supporting young people to achieve their full potential.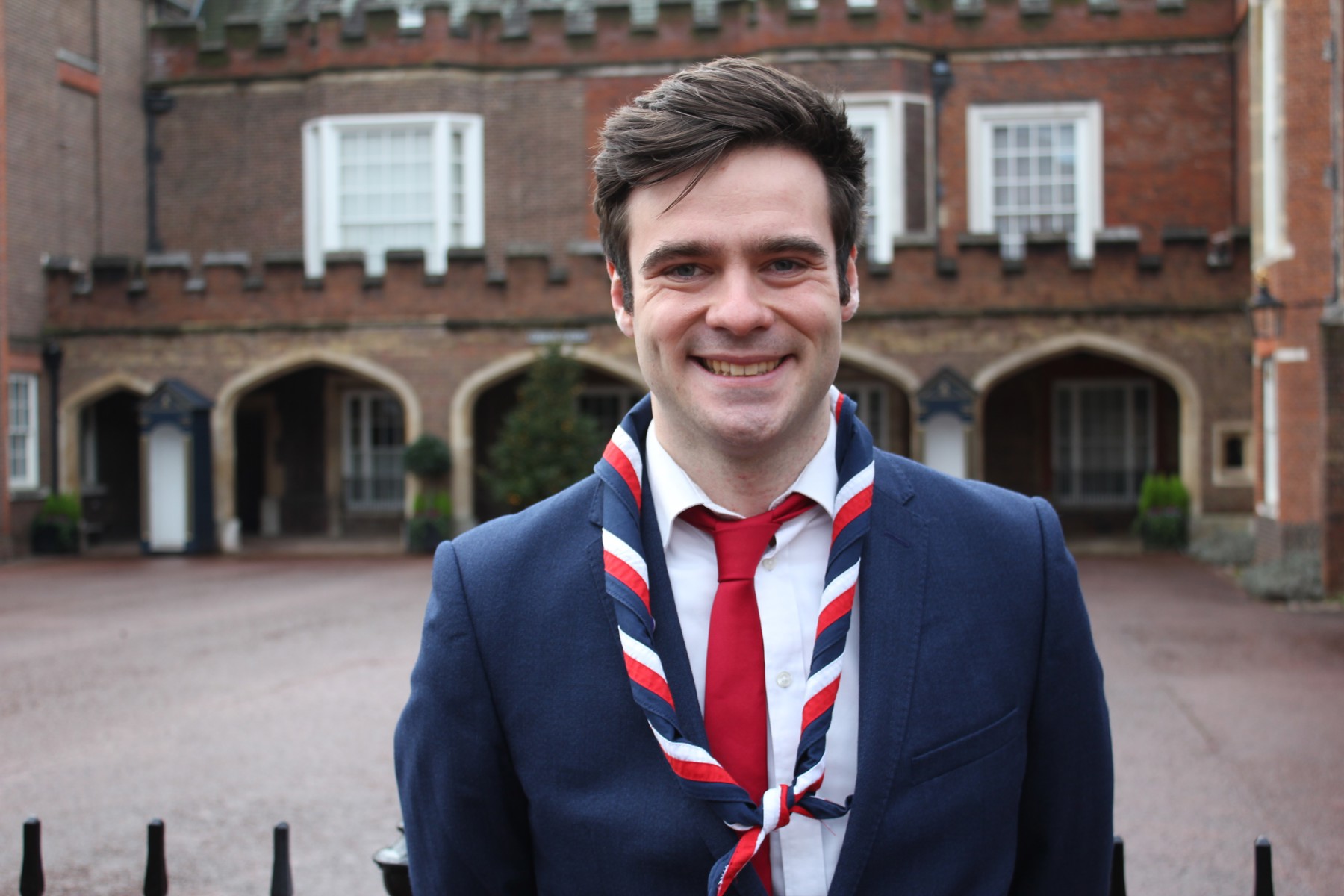 He's also an audiobook reader for visually impaired children and adults at Living Paintings, where he gives blind and partially sighted people the opportunity to access books.
Nationally, Jack is an Ambassador for Blood Cancer UK and the #iWill Campaign.
During the pandemic, he's spearheaded Scout projects to support positive mental health and prevent social isolation in the most vulnerable in our communities.
Jack is also an environmental champion, having recently supported a delegation of young people to be the youth voice at COP26.
The COVID-19 pandemic has been tough on everyone, especially young people. The work Jack has spearheaded has supported many people and encouraged young people around the UK to do the same.
I'm honoured to be receiving the British Empire Medal for services to Young People and Charity during COVID-19. I'd like to pay tribute to the over 25,000 amazing young people and volunteers around the country, who lived their promise to help others and got involved. And to those who took other actions to connect and support their communities during these difficult times.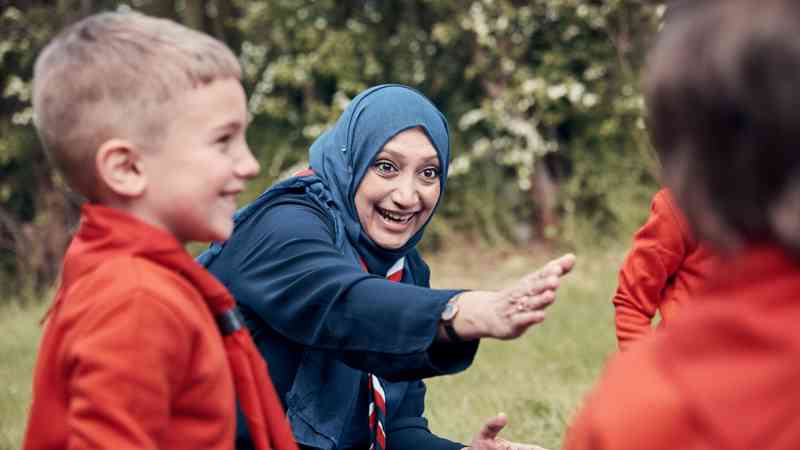 Volunteering with Scouts
Scouts wouldn't be possible without our incredible volunteers.
They deliver the support that young people need. Whether it's helping out every week, once a month or once a year at camp, it all makes a difference.
But volunteering at Scouts doesn't just help our young people, it's also #GoodForYou.
A joint study by the University of Glasgow and University of Edinburgh found that volunteering drastically improves mental wellbeing and provides essential skills needed for employment.
Interested in learning how you can become like Graeme, Kester, Tracey, Sarah and Jack? Find out more about volunteering with Scouts.