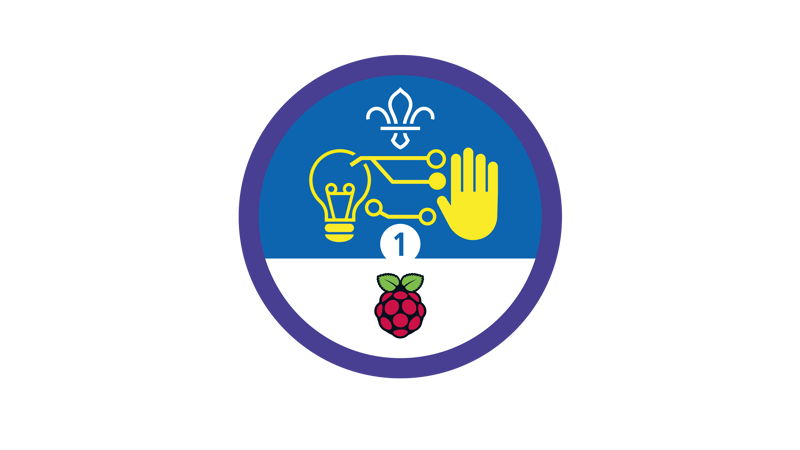 Create a campsite
Use Scratch, a digital coding program, to create your own digital art.
You will need
Access to a computer
Pens or pencils
A4 paper
Notes and handout (Create a campsite)
PDF – 1.8MB
Before you begin
If your meeting place has internet: run Scratch online by typing 'rpf.io/camp' into the address bar of your internet browser.

If your meeting place doesn't have internet access, don't worry. You can download the Scratch desktop application from 

here

, there's a 

Scratch guide here

too.
Familiarise yourself with Scratch and how to create new costumes using the

'Notes and handout' pack

.
When you're ready to run the activity, open Scratch. Open the project and enter full-screen mode.
Print out copies of the handouts from the

'Notes and handout' pack

 

for the group.
Get into graphics
Everyone should think about the things we see online and in apps every day. Are they just text-based? Often pictures are used, and we call these images or graphics. Why might you use a picture instead of text?
Everyone should discuss why you might create art on a computer (digital art) rather than drawing it on paper. What are the advantages and disadvantages? Creating digital art is part of digital making. What are some other examples of digital making?
Everyone should watch a short demonstration of Scratch. Show how clicking on objects around the campsite will change them.
Click to exit full-screen mode.
Walk the group through the

'Notes and handout' pack

 to draw a new costume.
Demonstrate what it looks like in the campsite. Click the full-screen icon and show how the costume comes up when you click on a sprite.
Have a go
Everyone should have a go at using Scratch. Click on the sprites in the campsite scene to change things. Think of something you'd like to add into the scene and draw a draft version on paper.
Everyone should try to add a new costume to one of the sprites, using the instruction sheet as a guide.
Everyone should show the graphics that they have created to other members of the group and make sure they save their work.
Reflection
This activity helped to develop your skills, translating things drawn on paper to something digital. Why do you think it can be helpful to draw a draft version of an object on paper before creating your digital item? Why do you think it can be quicker to create digital art? (You can fill a shape with colour, copy and paste images, and undo things easily.) What other things would you like to use Scratch for?
Safety
All activities must be safely managed. Use the safety checklist to help you plan and risk assess your activity. Do a risk assessment and take appropriate steps to reduce risk. Always get approval for the activity and have suitable supervision and an InTouch process.
Online safety

Supervise young people when they're online and give them advice about staying safe.

For more support around online safety or bullying, check out the NSPCC website. If you want to know more about specific social networks and games, Childnet has information and safety tips for apps. You can also report anything that's worried you online to the Child Exploitation and Online Protection command.

As always, if you've got concerns about a young person's welfare (including their online experiences), follow the Yellow Card reporting processes.