Support for volunteers
Resources to support young people and address any concerns.
Resources to talk to young people about war, conflict, refugees and peace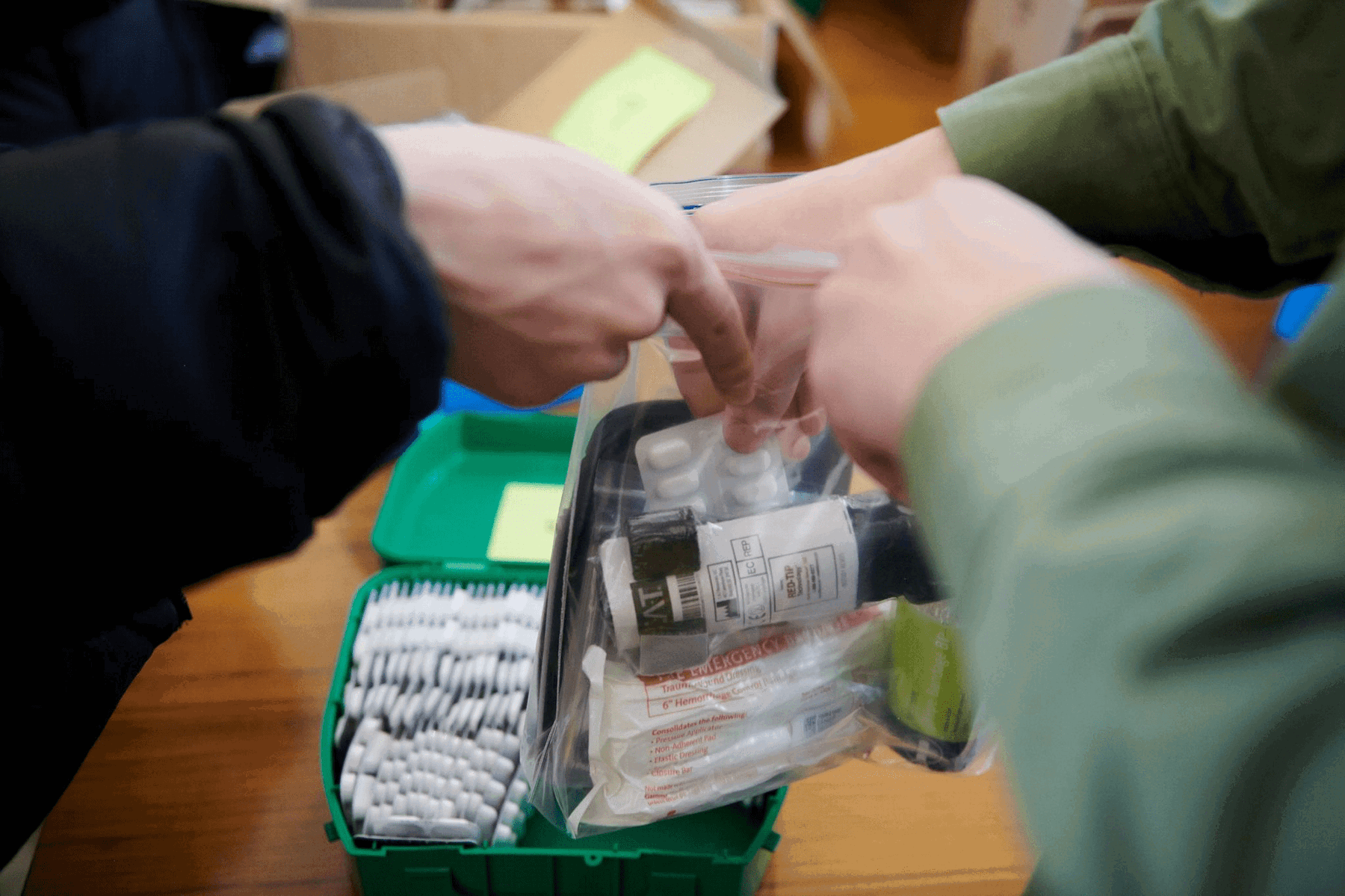 Helping others through Scouts, including donations 
People often collect donations of essential items, such as clothes, food and bedding, and send them to the affected area.
However, collecting supplies, such as blankets, requires individuals and organisations to clean and sort through lots of items. They then need to transport them hundreds of miles, which can be very costly. 
There are other ways you can help that are more cost-effective, sustainable and often more helpful.
If you do want to donate some items to local community groups, it's advised that you check with them first if they're still accepting donations.
If they are, find out which items are most needed.
One of the best ways you can help people experiencing crises is by donating money to a trustworthy organisation, such as the Disasters Emergency Committee (D.E.C). The D.E.C bring together 15 leading UK aid charities to raise funds quickly and efficiently at times of crisis oversees.
They'll distribute your donation locally in the most effective way to the people who need it. 
If you've the means to donate money, or fundraise within your community, this by far the quickest, safest and most direct way to help people.
Supporting everyone in Scouts
POR rule 3.1: People living in the United Kingdom and its Crown Dependencies (including the Channel Islands, Isle of Man and Gibraltar) who are prepared to follow The Scout Association's principles by making the Promise may become members the Scout movement (subject to the eligibility Rules contained within Policy, Organisation and Rules).
If a young person's coming from a country going through a conflict or emergency and wanting to join your group, depending on your group's section numbers, ratios and capacity of your meeting place, it's a local decision as to whether they can join straight away or if they're added onto your group's waiting list.
Scouts HQ doesn't currently have any grants or funds available to subsidise memberships for refugees or displaced people.  
Decisions to waive or fund subscription fees are made at a local level, so contact your District Commissioner if you've any young people that need additional support. 
Set realistic goals: Be realistic with the activities you run. Your programme should be fun, challenging and engaging for young people. Remember that this can look different for different people.  
Remain inclusive for different languages: Remain inclusive with the different languages that may be spoken in your meetings. This may require you to learn words and phrases from another language and teach these to other volunteers and young people, as well as use them to communicate with the group as a whole. You may also need to offer print outs, forms or key safety information in different languages, or have an interpreter attend sessions and events.
Encourage teamwork and collaboration: Always make sure everyone is involved. Take a look at our icebreaker and teambuilding games. 
Make sure everyone remains safe: You may need to write additional considerations into your risk assessments to make sure instructions are accessible and clear. You may need to translate instructions through a programme, such as Google Translate, to minimise miscommunication and risk. 
A worldwide movement: Scouts is a worldwide movement. If you've members who have experienced Scouts in other countries, this may be a good opportunity to explore differences and similarities. If they're happy and comfortable to, you could talk about how they run their meetings, their promise, games that they play, uniforms and badges, and anything else you might want to explore. 
At Scouts, we welcome people from all backgrounds to join us, as each individual can often bring with them their own unique skill sets that everyone at Scouts can benefit from. 
Discover more about supporting asylum seekers and refugees to volunteer with us.
We've pulled together instructions on how to use the built in translation tools for most major internet browsers, and downloads for some popular translation apps. Take a look at our translation guidance.