Starting a new section or creating some new provision is the best way to get Scouting into a new area. This could be creating a new group, reinstating a previously closed Beaver Colony, Cub Pack or Scout Troop or even opening a brand new Squirrel Drey or Explorer Unit.
Check out this short video which tells you about the recommended 5 staged process .
To watch in full screen, double click the video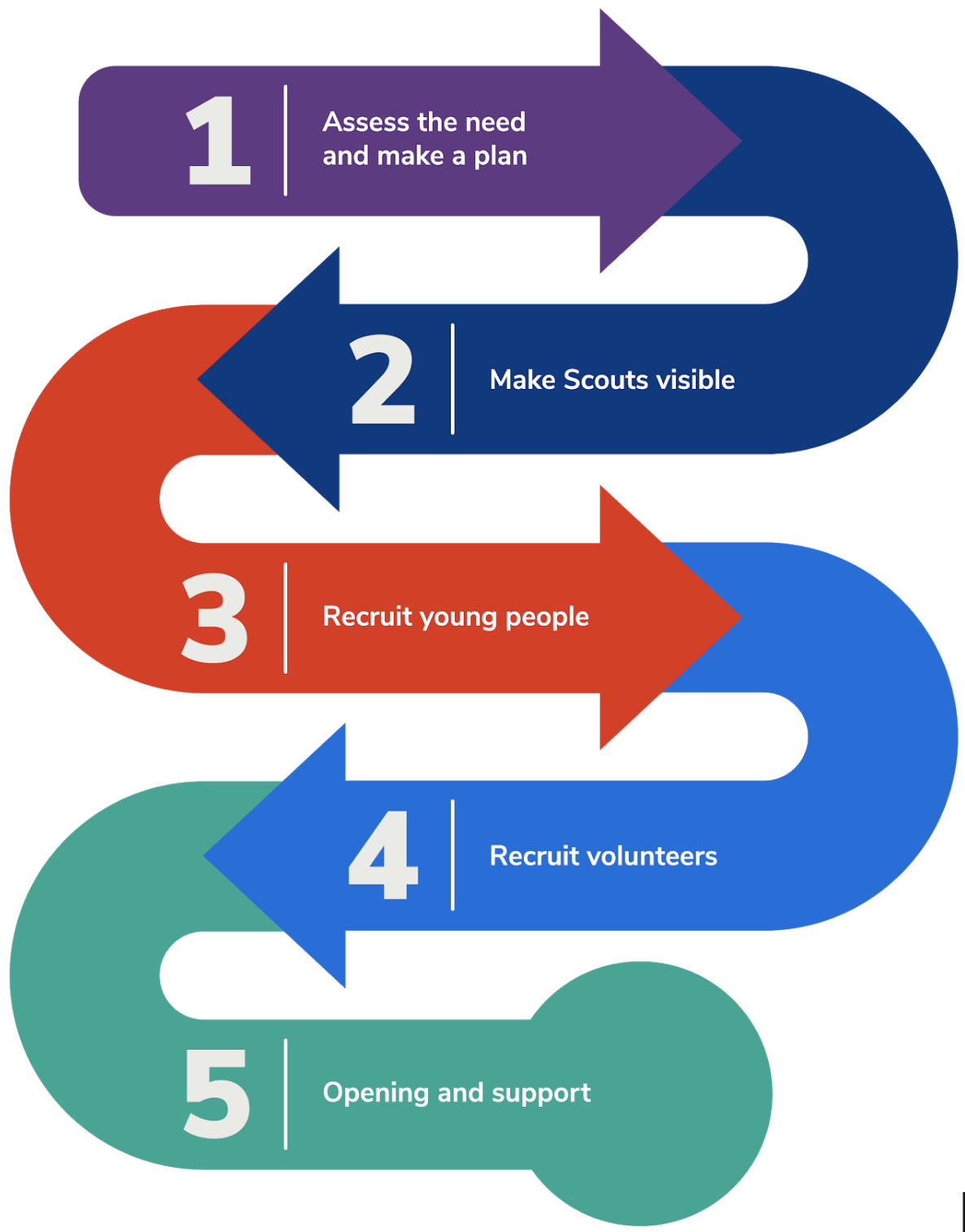 Opening a new Scout Troop or Explorer Unit?
You could get £3,500 from the Uniformed Youth Fund Waiting List Grant!
Find out if you're eligible