Blog | 02 December 2021
Carl Hankinson, UK Chief Commissioner, looks back at 2021
By Carl Hankinson, UK Chief Commissioner
As our UK Leadership team complete their first round of online meetings, our UK Chief Commissioner Carl Hankinson reflects on where we're at and where we're going as we head into 2022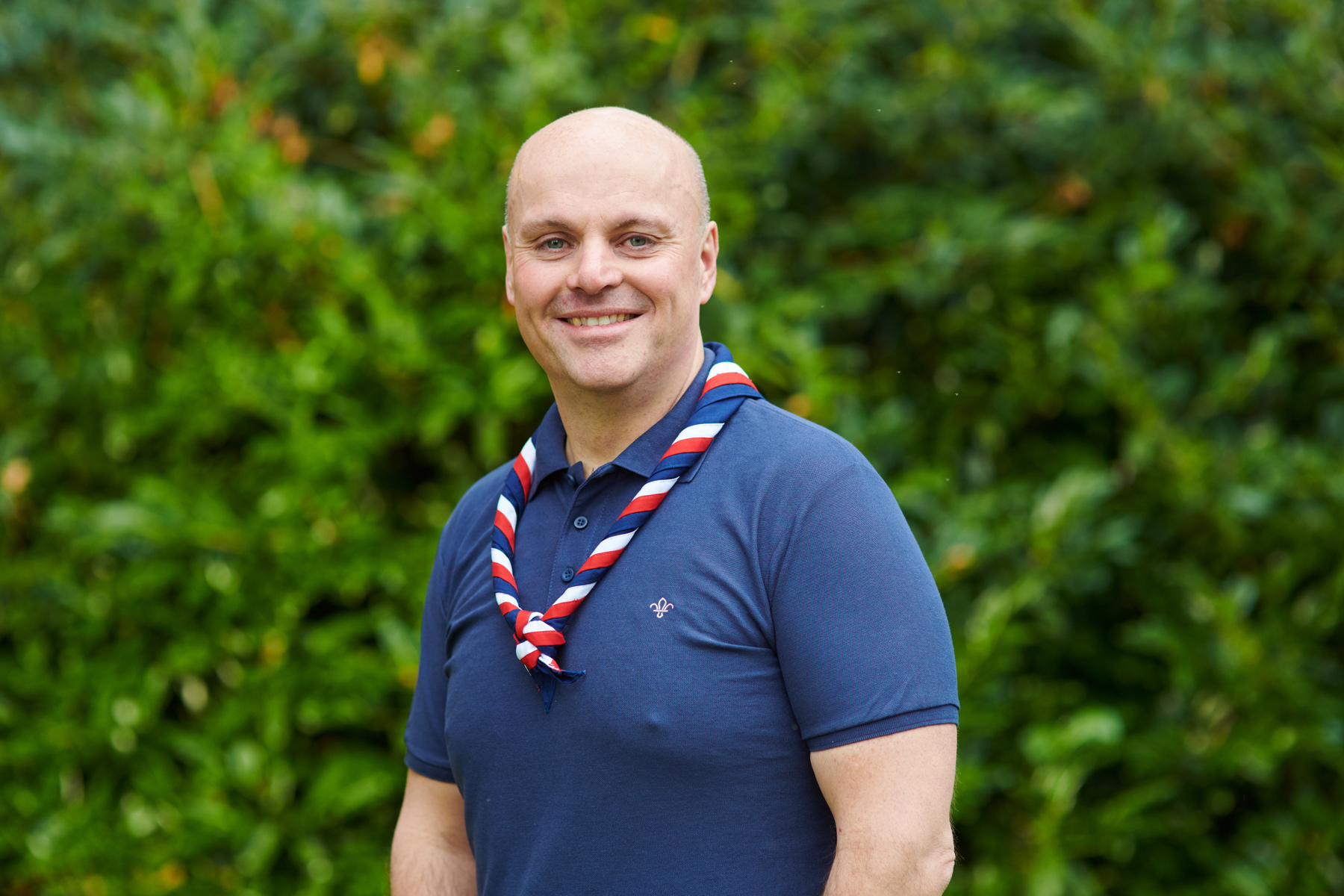 Back at our best
The incredible efforts to support sections to get back meeting face-to-face have brought renewed energy and excitement this autumn term.
Just look at some of these amazing pictures: 17th Perthshire Beavers out on the Scottish Highlands, Cardiff's amazing Scouts in a Van, 1st New Cross Scouts out on an expedition, Beavers crafty autumn activities in Northern Ireland, 1st Pentwyn taking in the amazing views of the outdoors, Wild Wolf ESU camping in the wilds of Snowdonia, and North London Squirrels section in full swing. Give yourself huge credit for leading the way to get us back.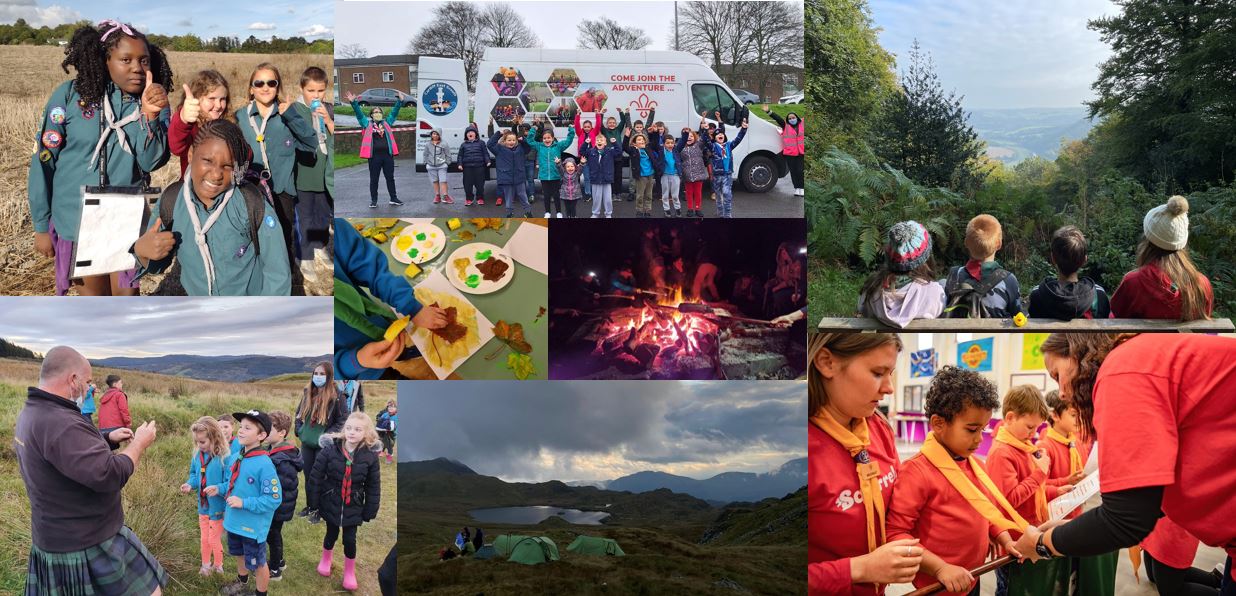 Nationally, we've had to take tough decisions but the sale of Baden Powell House in August – teamed with great success lobbying government for support – means we now have solid foundations financially and can focus on the improvements you've said you wanted.
Delivering amazing programmes to more young people
Young people in Scouts have missed out on a lot. Great programmes each week, plus planning for camps, events, more adventurous activities, and even trips abroad – these experiences deliver the skills for our young people, making sure they have the opportunity to get their awards and get energised. When it's sensible, we can't wait to get back to all of these activities.
Delivering our programmes safely
We must deliver programmes safely. Being asked to update your training or complete additional risk assessments can feel a long journey, but through everyone keeping on top of these responsibilities, we really are turning the corner.
Growing Scouts again – young people need us more than ever
We've recently completed the youth membership count (before we do the annual census in January) and the signs are looking good for strong growth as we come back face-to-face. Figures are back to 90% pre-pandemic, and Scouts and Explorers are back to similar levels.
More adult volunteers
We've seen a net increase of nearly 3,000 adult volunteers since April on Compass. Some key moments are planned in the new year for the #GoodforYou campaign.
Powerful recruitment also happens a local level through the right conversations and connections, and we must look to communities that aren't currently engaged in Scouts.
Launch of Squirrels
The launch of Squirrels has generated a phenomenal response. We now have 370 Squirrel Dreys open, with another 100 approved by their Districts and being supported to open soon. 30% of these are in low income areas, helping young people who've been hardest hit by the pandemic.
Things we're picking back up with
We're reviewing provision for 14–24 year olds (Explorer and Network), what we wear – with a commitment that we continue to be a uniformed youth organisation – and race equity within Scouts.
We want our membership to reflect UK society – what does our focus on being inclusive for all mean for you and your location? There's some good inclusion practise going on at Group/Unit level and we want to see this shared more locally between Groups and Explorer Units.
Improving our volunteer experience
We're working on lots of improvements based on feedback from members and non-members about how we volunteer; providing a warmer welcome for everyone, a more engaging learning experience and more support to help get everyday things done.
You can see more on the plans on scouts.org.uk/testing. All members can now take a look and provide views and feedback.
We require the digital tools to deliver this vision, and the decision to move away from Compass has been made. We intend to run more detailed briefings on this next year as we know more.
Our plans with Online Youth Manager (OSM)
Alongside a new set of digital tools and solutions to transform the administration of adult data and associated admin tasks – we're also seeking to provide OSM as a national digital solution for youth member data management to help volunteers manage sections and support sections. Nothing is set in stone yet, so do continue as you are.  
Looking to the future
Things are picking up at pace and starting to feel exciting again. A lot will change and progress, but we'll be working closely with UK and Country Leadership teams to sequence things in a way that's steady and at a time that suits you.
The focus now is on our young people and providing exciting and safe provision. Scouts hold the key to unlocking the skills and experiences young people need right now – and we're here to support you.
Further reading
Related links