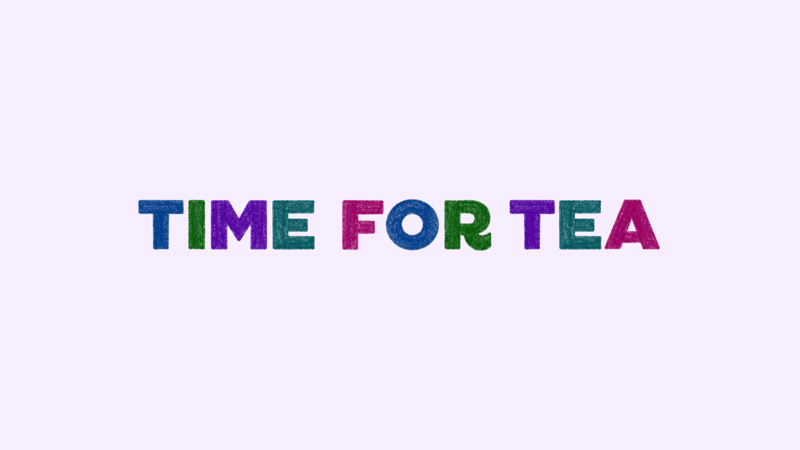 Time for tea
First suggested by 38th & 40th Strood Sea Scouts
Spend some quali-tea time together with this GongFu guide to cha, chat, and chill.
You will need
Access to water
Tables
Kettle
Tea
Teapot or gaiwan
Teacups
Jug
Tea strainer
GongFu tea guide
PDF – 11.1MB
The GongFu Cha (or KungFu Tea) ceremony comes from Tibet, Nepal, and China. It dates back over 3,000 years, which makes it the oldest form of tea ceremony in the world, and remains largely unchanged.
The aim of the GongFu Cha is to create a quiet, reflective space which is religiously neutral but spiritually engaging. There aren't strict rules: you could discuss the flavour and type of tea or ask and reflect on life's big questions.
Before you begin
If you want to use the session to chat about a particular topic, it may help to let everyone know in advance.
If you want to explore beliefs and values, check out the guidance below to give you a helping hand. It's especially useful if you're helping people work towards their

Scouts My Faith Activity Badge

.
Don't worry if you don't have any special equipment. We've included 'A basic tea kit' listing what you need to get started; hopefully you'll be able to piece together a basic kit from things you already have.
If you want more detailed information, check out the attached 'Gongfu tea guide'.
Start the ceremony
Arrange everything on the table or display area and heat some water.
Carefully pour the hot water over all of the items to wake the set.
Explain what a tea ceremony is, introduce all of the equipment, and tell everyone the discussion topics (if there are any).
Put the tea into the teapot, pour hot water over it, then almost immediately drain the water off again. This cleans the tea from dust and anything else that may contaminate it.
Pour the hot water from the kettle into the teapot for the first infusion. Leave it for the right amount of time.
When the tea's ready, pour it from the teapot into the sharing jug. Use the tea strainer if you need to and leave the lid off the teapot between infusions.
Pour the tea evenly and calmly into the cups, filling them about a third full so the top's not too hot to hold.
Pass the cups to the group with your right hand in a clockwise direction.
Once everyone's tried to tea, they should pass the cups back to the person leading the ceremony.
Pour more hot water over the tea leaves in the teapot and repeat steps five to nine for the second infusion. This time, leave black tea for 65 seconds, green tea for 40 seconds, oolong tea for 65 seconds, and white tea for 50 seconds.
Repeat again for a third infusion. This time, leave black tea for 80 seconds, green tea for 60 seconds, oolong tea for 75 seconds, and white tea for 60 seconds.
Collect all of the cups and move them off of the table. Tip any leftover tea and the wet tea leaves over the tea pets (if you have them), and thank everyone for taking part.
Reflection
This activity gave people the chance to have confidence in their own faith and beliefs. How did people find sharing with each other? Sharing personal things with other people can be scary, but hopefully everyone was supportive and it helped them to understand each other better. How else can people help others feel more comfortable sharing their thoughts?
This activity was also about communicating. Communicating isn't just about talking (or other ways of telling other people things) – it's about listening too. Do people think it's easy to be a good listener, or does it take practise? Checking in with friends, asking how they're feeling, and really listening to what they have to say can be a great way to strengthen friendships. Could people try to do this, as well as all of their usual ways of spending time together?
Safety
All activities must be safely managed. Use the safety checklist to help you plan and risk assess your activity. Do a risk assessment and take appropriate steps to reduce risk. Always get approval for the activity and have suitable supervision and an InTouch process.