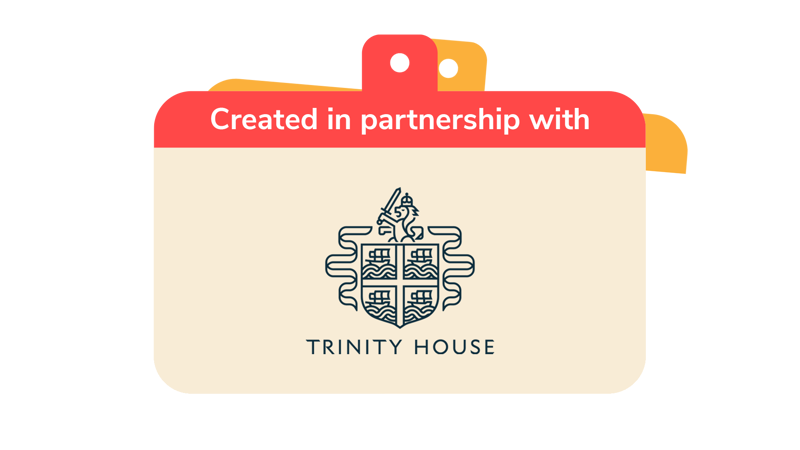 Ship shape
Make sure your water activity prep is watertight by mastering watercraft maintenance and how to spot what to fix.
You'll need
Access to a watercraft
Suitable safety equipment
Before you begin
Maintaining a watercraft is the best way to make sure everything works properly and will be there for you when you need it most. Proper maintenance can also extend the lifespan of a watercraft by many years, saving lots of money. The instructions below outline how to properly maintain a Rigid Inflatable Boat (Rib), but the principles can be applied to any watercraft.
Before putting these things into practice, make sure you have the help of someone with the right knowledge and experience, as well as safe access to the watercraft being maintained. Sea Scouts, Sea Cadets or Royal Navy personnel are good bets!
Maintain your machines
Gather at your Rigid Inflatable Boat (Rib) and give individuals or groups the following instructions. Have your expert demonstrate the following processes and explain to everyone why they're done in this way.
Keep it clean. Regularly cleaning your Rib is one of the best ways to keep it looking new and helps you to spot any damage as soon as it occurs. This is especially important if it's used at sea, as leaving saltwater on the Rib can quickly cause damage to all components, whilst sand or small stones can damage the fibreglass.
Cover up. A cover for when it's not being used will help keep the Rib free of leaves, debris or unwelcome critters. It'll also help protect the plastic parts from UV rays, which could cause them to degrade or discolour over time.
Engine service. Having the engine fully serviced by the manufacturer at suitable intervals is the best way to keep it healthy and working properly. This also helps to spot small problems before they cause big damage. Regular engine checks should include checking the propeller for damage and the amount of oil (in a four-stroke engine).
Fill the tanks. Keeping the fuel tanks topped up will stop any condensation forming in the empty space in the tank, as this can trickle into the fuel. This may damage the engine or allow algae to form in the tanks, which can block the engine intake. Any sediment at the bottom of the tank could also get sucked into the engine and cause damage, if the tanks run too low.
Get on the water. Regularly using your Rib out on the water and testing all the parts and functions, as well as any extra equipment like anchors or rescue lines, will help you spot anything that's not as it should be. Boats are designed to be used regularly and this will help keep everything nice and flexible, keep the oil coating the engine and help you to really get a feel for how your craft behaves.
To meet requirement 5 of the Nautical Skills Stage 6 Staged Activity Badge, you must keep a log of any maintenance and repairs completed over three months.
Here are a few ways you could do this, for all types of craft:
A video diary. This is a great way to keep track of what you've been doing and can be useful to look back on later, if you forget anything.
Instructional videos. Making videos that show how maintenance or repairs were completed is a great way to demonstrate understanding of how watercraft work, and can be really useful to help other people learn too.
Logbook. Keeping track of everything by writing it down is a nice, simple way to let everyone know what work has been done on the watercraft.
Reflection
Maintaining and repairing things is a great way to keep them looking and working great, and it can also save us lots of time and money, as it's less likely to need replacing new for old. Responsible, sustainable boat maintenance is better for the environment too.
Many products today are designed to be more difficult to maintain and repair, or even to become less effective and stop working after a certain time period. This is called 'planned obsolescence' and is designed to make us spend more money on new things, which is also terrible for the environment. Finding ways we can maintain and repair things and learning how to do this is a fantastic skill to have. Next time you go to throw something away, think about whether you might be able to fix it or even find a new use for it? What else do you own that you might be able to take care of a little better now, with your new skills?
Safety
Chemicals

This task involves the use of potentially harmful fluids or chemicals. Make sure you follow all relevant safety guidance. Make sure you dispose of them appropriately too, in line with safety guidance.

Near water

Manage groups carefully when near water. The guidance on activities near water will help you to keep your group safe.

Manufacturer's guidelines

All vehicles will be different so always follow the manufacturer's guidelines.

Vehicle readiness

Before completing this activity, make sure that the engine's fully cooled. The vehicle should be parked on flat, stable ground with the parking brake applied.
By changing the chosen watercraft, this activity can easily be made more or less challenging. Maintaining something simple like a kayak or canoe may be a lot simpler than something with more complex and moving parts, like a sailing dinghy.
Adapting the type of craft and logging methods will go a long way towards making this activity more accessible.
All Scout activities should be inclusive and accessible.
Consider approaching a local sailing club or Sea Scout group to get involved with any maintenance or repairs on their craft. They will likely have some great insights, extensive knowledge and suitable equipment to help everyone see exactly what needs to be done to maintain watercraft. Contact with another group should be made with the supervision of a responsible adult.
Encourage young people to decide what sort of craft they want to maintain and repair. They can then reach out, with supervision, to an expert, who may be able to help and guide them through the maintenance and repairs.