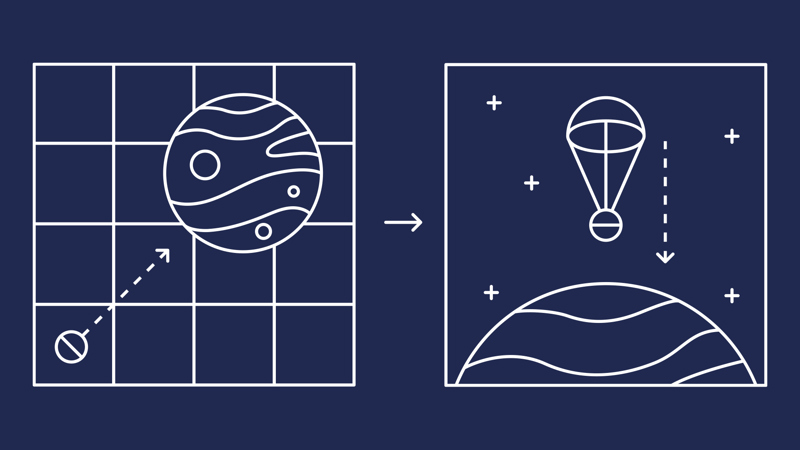 Operation research rover
Your mission, should you choose to accept it, is to form a research team and design a rover to explore uncharted worlds.
Plan a session with this activity
You will need
A4 paper
Pens or pencils
Access to a computer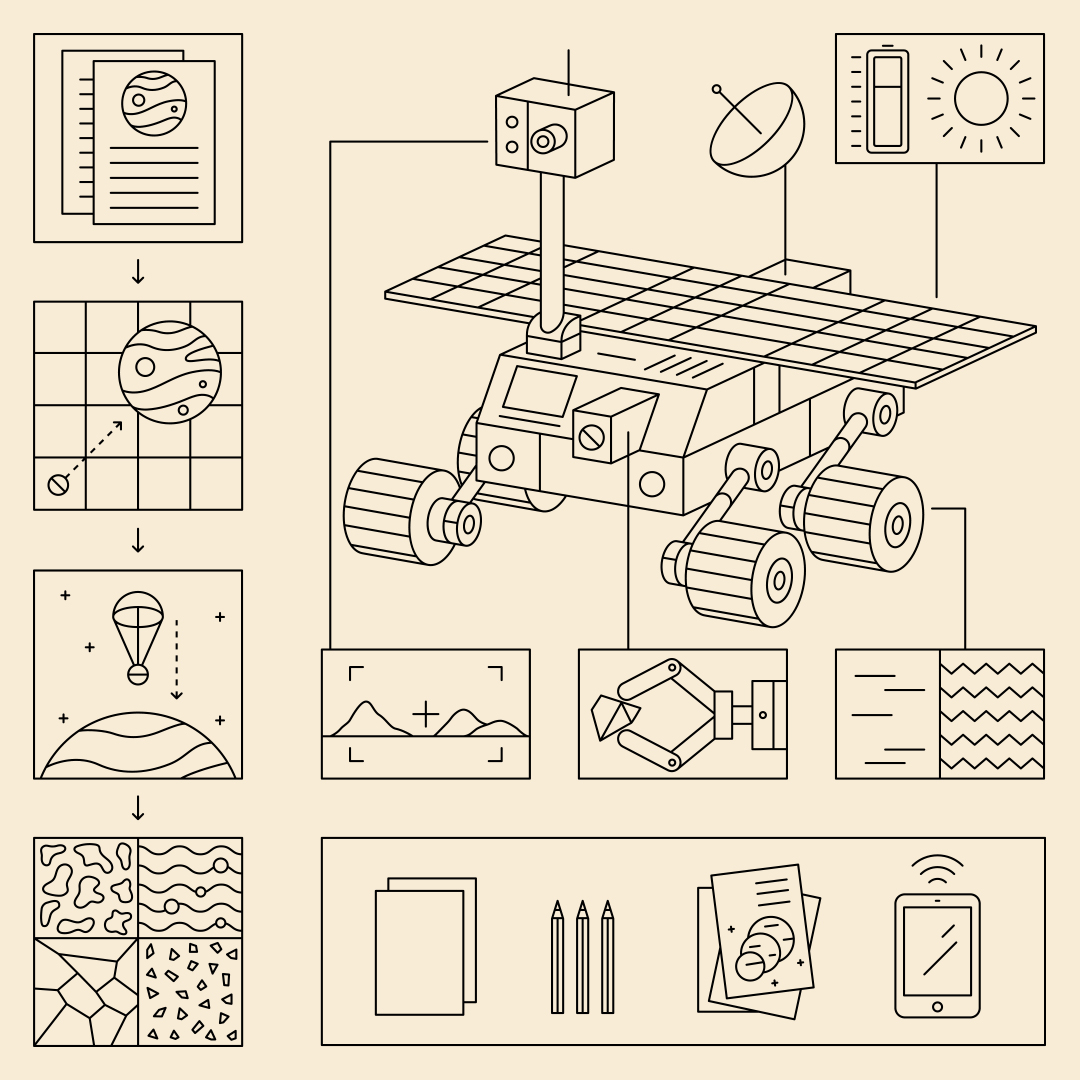 Space mission: Research rover
The person leading the activity should welcome everyone to the meeting and mute them. 
Everyone should chat about rovers and how they might be useful on space missions. The person leading the activity may need to explain what they are first – we've included some information above. Everyone should think about what they're used for and how they might be useful to people who want to learn more about other planets. 
Everyone should split into small groups. Each group should choose a current space mission and find out: it's name, where it's to, what it's researching, whether it'll use a rover, and what other equipment it's using.
Each group should imagine that they're the space research team working on this mission. They could give their team a name, if they can think of a clever-sounding one.
Each space research team should review the information they've found out about the mission and prepare themselves for a short interview or press conference to share what the mission will be all about.
When everyone's ready (and back in the main meeting), the person leading the activity should choose a group to act as interviewers or journalists and a group to answer the questions.
The journalists should ask questions about the details of the mission and the space research team should use what they found in their research to share what they know about the mission in as much detail as they can. Other groups should listen and prepare their own questions and answers.
Everyone should swap the roles around so every group has a turn at being journalists and being interviewed.
Everyone should get back together with their space research teams and design their own space mission. They should decide which planet they want to research, the features or phenomena they're researching, and what sort of data they'd need to collect.
When groups have agreed on a mission, one person in each group should type out the design of their mission. 
When everyone's finished their mission design, each space research team should swap their design with another group. Each team should now have a new mission dossier in front of them.
Each team should pretend that they've been assigned a new mission by the UK Space Agency. They need to design a rover to help undertake the mission they've just received. Each rover will need to be suited to the environments, terrain, travel and data collection or monitoring involved in the mission.
Each team should spend at least 15 minutes designing their rovers. They should think about how they'll arrive and land on the planet, the planet's terrain and temperature, the risk of radiation damage, and what materials could stop it from breaking. 
When everyone's ready, the groups some together again to share sketches and ideas for how the rover will perform the tasks set out in the mission brief.
Reflection
This activity turned everyone into a member of a space research team with a space mission to complete. They designed robots, known as rovers, to meet the needs of the mission. What needs did people's missions have? What problems did their design need to solve? How did people come up with solutions? Maybe people had to think outside of the box, try lots of different things, or build on each other's ideas. Playing your part is really important in space. When he was talking about his experiences in space, Tim Peake said 'we are a team and we work hard together. We are all equal to each other'. In this activity, people needed to work together to create a design that fulfilled the mission aims. Was it always easy? When else might people need to work as a team in everyday life? 
Safety
All activities must be safely managed. Use the safety checklist to help you plan and risk assess your activity. Do a risk assessment and take appropriate steps to reduce risk. Always get approval for the activity and have suitable supervision and an InTouch process.
Online safety

Supervise young people when they're online and give them advice about staying safe.

For more support around online safety or bullying, check out the NSPCC website. If you want to know more about specific social networks and games, Childnet has information and safety tips for apps. You can also report anything that's worried you online to the Child Exploitation and Online Protection command.

As always, if you've got concerns about a young person's welfare (including their online experiences), follow the Yellow Card reporting processes.