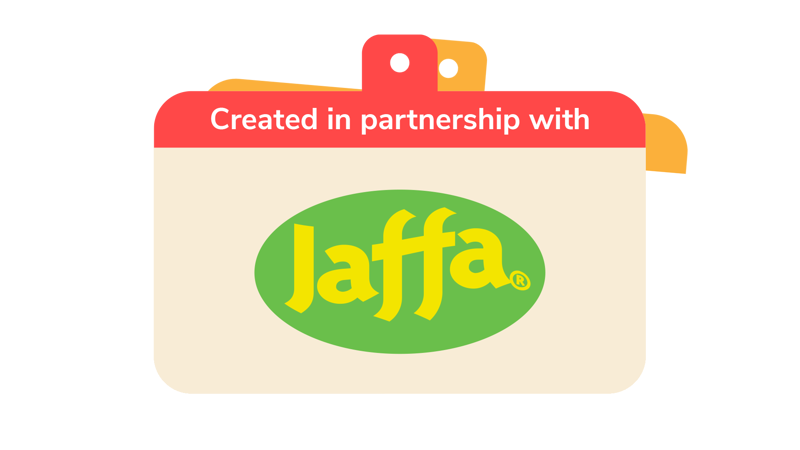 Munch machine
Use your newfound culinary skills to make three dishes to share.
You will need
Equipment and ingredients (see recipe card)
Recipe card (Salad station)
PDF – 171.1KB
Recipe card (Bean burger bar)
PDF – 170.8KB
Recipe card (Fruit factory)
PDF – 184.0KB
Before you begin
Set up three workstations: Salad station, Burger bar, and Fruit factory. It's up to you whether you do this inside or outside.
For each station, set up a table with all of the equipment and ingredients on the recipe card. Don't forget to put a copy of the recipe card at each station. Burger bar will need to be near a cooker or barbecue.
Make sure you have enough adults to supervise all three activities – you need at least one adult at each station.
Decide whether everyone will split into three groups to tackle one station each, or whether everyone should work together to move through all three stations. Splitting into groups may be easier, unless you only have a few people.
Get ready to cook
Everyone should split into three groups and get ready to cook by tying up their hair, putting on an apron, and washing their hands.
Each group should go to one station and wipe down the surface with disinfectant spray.
Start the munch machine

Everyone should follow their recipe card to create a satisfying salad, brilliant burger, or fabulous fruit skewer.
While the food is cooking, everyone should help with washing up, tidying, and wiping down surfaces.
An adult should remove the finished burgers from the oven or barbecue. They should remind everyone that ovens take time to cool, so they can still be dangerous even if they're switched off.
---
Save money with your Jaffa voucher!
Jaffa Voucher Scouts 2022
PDF – 930.9KB
Reflection
This activity was a chance for everyone to practice the skills and knowledge they have while learning new ones and making a tasty feast. As everyone enjoys their food, they should talk about the skills they used when cooking. Did anyone try something new? Some people may not have opened tins, grated, or mashed things before. Did anyone taste a new food? It was important to use the skills people already had, including being safe and clean in the kitchen, while learning new ones. Can anyone name some things that adults should still help with? People may think about hot things or sharp things. Will anyone show someone at home their new skills, and make the recipes with them?
This activity was also a chance to be independent. People had to make their own decisions, for example, adjusting the taste when they made the salad dressing, or deciding what fruit to add to their kebabs. Did anyone have a chance to try something other people normally do for them? People may think about chopping fruit or using a grater. It's great to achieve things for yourself – well done to everyone who helped out to make the feast!
Safety
All activities must be safely managed. Use the safety checklist to help you plan and risk assess your activity. Do a risk assessment and take appropriate steps to reduce risk. Always get approval for the activity and have suitable supervision and an InTouch process.
Food

Check for allergies before you begin and read the guidance on food safety. Make sure you have suitable areas for storing and preparing food and avoid cross contamination of different foods.

Fires and stoves

Make sure anyone using fires and stoves is doing so safely. Check that the equipment and area are suitable and have plenty of ventilation. Follow the gas safety guidance. Have a safe way to extinguish the fire in an emergency.

Cooking

Teach young people how to use cooking equipment safely. Supervise them appropriately throughout. Make sure it's safe to use and follow manufacturers' guidelines for use.

Sharp objects

Teach young people how to use sharp objects safely. Supervise them appropriately throughout. Store all sharp objects securely, out of the reach of young people.