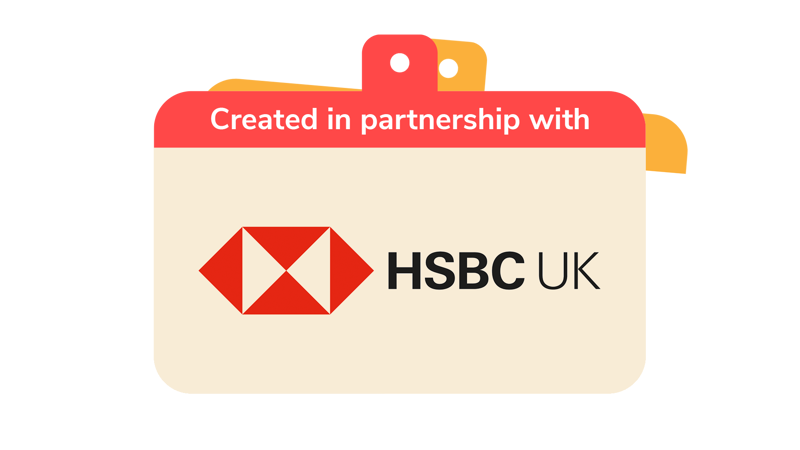 You will need
Scrap paper
Pens or pencils
Ingredients
Cooking equipment
Devices with access to the internet (optional)
Use the Safety checklist to help you plan and risk asses your activity. Additional coronavirus-related controls to think about may include:
Set up a handwashing station that you can use throughout the session.
Remind everyone to stay at a safe distance while they're making their decisions and standing in the budget line.
Think about setting up tables and paper and pens in advance to avoid people sharing.
Remind everyone to stay apart when they're working together – you could place it on a table for people to work on, or sit in distanced circles.
Activity summary
In this activity, everyone will work together to decide on a tasty meal that they could cook on camp. Then they'll play a game to to 'buy' their ingredients with steps – and adjust their budgets if they run out of space. 
Before you begin
You could plan and cook on the same night, or run the first part of the activity now and cook the meals during your next camp.

If you have access to the internet, you could look up some real prices and create an actual budget for your meals. You could also provide some example price lists for groups to use.

There are some great games to to with budgeting and saving on the Scout Store: look for Money Bags, Buy It Right Shopping Game and Money Box Tree!
Step 1: Dinner decisions
Everyone should get into teams of three or four people.
Everyone should make a list of any dietary requirements or allergies that they might need to think about if they're cooking for everyone.
Each group should chat about the foods they like. They should make a list of their favourite foods.
Each group should think about what else they might need to consider if they were cooking on camp. They should write down foods or ingredients that would work well.
Now it's time to create a meal! Everyone should look at their different lists. Can they think of any meals they could cook that meet everyone's dietary requirements, use their favourite foods, and are suitable for cooking at camp?
Each group should decide on a meal to cook and make a list of ingredients they'll need. They should 

separate their lists into things that think they 'need', and things they just 'want'.
Step 2: Budget line 
Everyone should line up in their teams on one side of the space. Each team should choose one person to play the game for them.
The person leading the game should explain that, instead of a real budget in pounds, everyone will be working in steps. If someone reaches the other side of the space, they're out of budget.
The person leading the activity should shout out different ingredients and a number of steps. If anyone has the item on their list, they should tick it off and take that number of steps forward. They'll need their lists later, so they shouldn't scribble anything out.
The person leading the game should k

eep shouting out ingredients and steps until the teams reach the other side of the space.

Each team should see how many steps they took. Do they have all of the ingredients that they need for their meal? Did they spend any steps on things they didn't need?

Everyone should separate their lists into things that think they 'need', and things they just 'want'. This time, they should work together to decide what to prioritise and spend their steps on.
Everyone should play again with a different person representing their team.
Everyone should try to gather enough ingredients to make the whole meal before they run out of space.
Keep playing until each group has managed to get enough ingredients to make a meal.
Step 3: Make your meal
Everyone should make the most of their final chance to swap or share any ingredients with other teams.
Everyone should cook their meals using the ingredients they got from playing the budget line game.
While everyone's enjoying their food, they should try to create an actual budget for the meal they've cooked.
Reflection
Why is it important that people make a budget before they start spending? What might happen if people didn't plan – and how might it feel?
When they played the budget line game, what did teams do if they didn't have enough in their budget for the meal they'd planned? How did everyone decide between the different things that they needed or wanted? It can be difficult to decide but making lists, prioritising, and working together can make it easier to make a decision.
Did any teams choose to swap or share ingredients? Why or why not? Would it have helped improve their meal if they had?
There are loads of times in Scouts (and at other times in your life) when these skills are useful. Everyone should spend a minute thinking of some other situations or example. Does anyone want to share their ideas with the group?
Safety
All activities must be safely managed. Use the safety checklist to help you plan and risk assess your activity. Do a risk assessment and take appropriate steps to reduce risk. Always get approval for the activity and have suitable supervision and an InTouch process.
Fires and stoves

Make sure anyone using fires and stoves is doing so safely. Check that the equipment and area are suitable and have plenty of ventilation. Follow the gas safety guidance. Have a safe way to extinguish the fire in an emergency.

Food

Check for allergies before you begin and read the guidance on food safety. Make sure you have suitable areas for storing and preparing food and avoid cross contamination of different foods.

Cooking

Teach young people how to use cooking equipment safely. Supervise them appropriately throughout. Make sure it's safe to use and follow manufacturers' guidelines for use.

Sharp objects

Teach young people how to use sharp objects safely. Supervise them appropriately throughout. Store all sharp objects securely, out of the reach of young people.