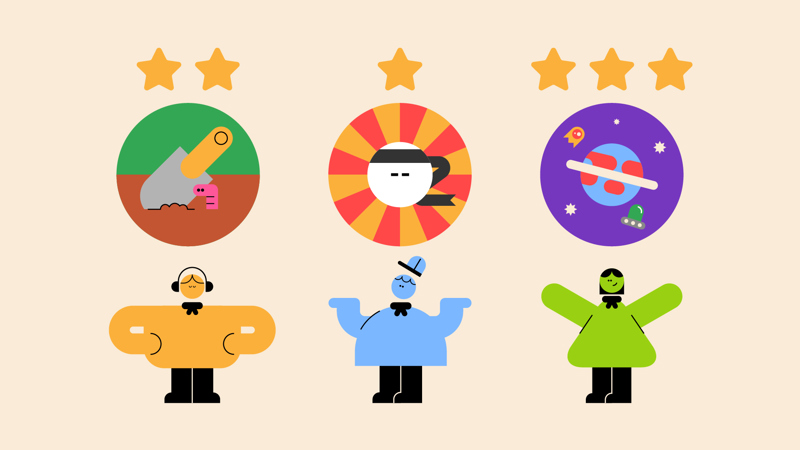 You will need
A4 paper
Cub Scout Badges and Awards books (or access to the internet)
Create your badge bucket lists
Give each Six a big sheet of paper, pens, and a Cub Scout Badges and Awards book (or printed badges and requirements).
Sixers should lead their Six as they talk about which badges they would like to work on.
Each Six should talk about the reasons they would like to do each badge, and ideas of what they could do to achieve it.
Each Six should agree on their top choice badge to do at Cubs, to present to the rest of the Pack.
Present your ideas
Form a panel of judges – this should include adult volunteers, young leaders, and Sixers.
One by one, each Six must persuade the panel that their top choice badge is the best idea. Each Sixer should leave the panel to present with their Six.
Each Six should present their top choice badge, along with the reasons they think the Pack should do it, and any ideas they have about how they could achieve it. Sixers should usually take the lead on presenting to the panel.
After each presentation, each person on the panel (except the Sixer who's presenting) should award the idea one, two, or three stars.
The badge with the most stars is the winner, and should be planned into the programme as soon as possible.
Reflection
This activity was a great opportunity to be a leader. Did you make sure everyone felt important, and was heard? Were you well organised as a Six? Did anyone do anything really helpful? How did you make a plan for your presentation? Did different people have different strengths and roles in your Six?

This activity also needed you to communicate. Was it easy to tell the others which badges you were interested in? Was it easy to understand other people's opinions? How did you talk to each other when you were making decisions? How did you communicate with the panel of judges?
Safety
All activities must be safely managed. Use the safety checklist to help you plan and risk assess your activity. Do a risk assessment and take appropriate steps to reduce risk. Always get approval for the activity and have suitable supervision and an InTouch process.