Welcoming Explorers and moving on
Welcoming new Explorers and preparing to say goodbye to the older ones are both really important times for Scouts, so we've got advice and activities to help.
Advice for adult volunteers
Scouts can move up anytime from age 13½ to 14 ½. It's a good idea to build relationships with Scout volunteers and sections in your local area.
This can help Scouts learn about all the opportunities and options available to them in Explorers.
Together, you can figure out the best time for them to start their move up to Explorers.
Do you want more Scouts to be prepared and ready to move up? You could:
Make your Unit really visible in the District: Shout about your Explorers' adventures and achievements, so Scouts can see what they've got to look forward to. 
Help organise linking activities or events: This can help build friendships and make Scouts more comfortable and confident in moving on. Our guide on how to plan a linking event can help everyone involved plan a great event.
Make the most of opportunities for Explorers to visit Scout Troops: This fits nicely into their top awards. Whether it's running activities for Troops as part of their International Community and Values (ICV) lists, or sharing stories of their expeditions or international adventures.
Consider arranging to meet the new Explorers before the meeting to introduce yourself and tell them the plan for their first meeting.
On their first session, play a welcome game, such as Splat, to help new Explorers feel more comfortable and get involved in the group.
You could get Explorers involved in supporting new members, too. At this age, peer support is more important than ever.
Some new members might benefit from visual stories to help them understand what Explorers is and what they'll be getting up to.
Remember to support Explorers through their Membership Award as they settle into the Unit.
Make sure that Explorers know about the different versions of the Promise and make their Investiture a moment to remember. For example, the Unit could go to a unique location to celebrate people making their Promise for the first time.
Don't forget to ensure Explorers understand how they can shape their programme and make the most of all of the great opportunities available to them through their top awards.
When they turn 18, Explorers must move on to Scout Network and/or into an adult volunteer role. There's no flexibility in this upper age limit, but they could volunteer while at university.
Make sure that Explorers know about the great opportunities available to them as part of their District Scout Network and UK Scout Network. This is part of their Moving On Award.
At this age, young people are more likely to move away from the area, such as leaving home or attending university. It's easy for them to find a new group to become a part of.
Did you know they can be part of multiple District Scout Networks at the same time? This means that they can still enjoy spending time with old Scouts friends, wherever they call home.
Are your young people applying for college, jobs or university? You should share our Scouts and employability page to help them use their Scouts experiences to demonstrate the skills they've learned.
Welcoming new faces? Investing new Explorers into your Unit? Preparing to say goodbye?
We've got an activity for that. You can find even more ideas using our activity finder.
Take a look at our icebreakers and games blog to welcome everyone into Scouts.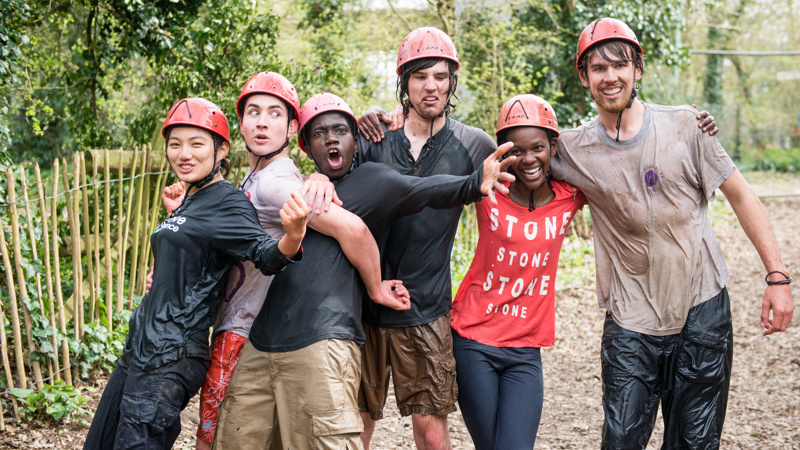 By moving on to Network and going to some meetings, Explorers can earn one last badge: the Explorers Moving On Award.
This can help support those who are getting ready to say goodbye to their Unit and take the next step.