Stories of Scouts during the first world war: Ernest Stafford Carlos
Stories of Scouts during the first world war: Ernest Stafford Carlos
Around the White House at Gilwell Park hang a series of paintings that capture the early ethos and activities of the Scout movement. They also act as lasting memorial to the artist and pioneering Scout Ernest Stafford Carlos.
Ernest studied at the Lambeth Art School and Royal Academy before becoming a successful artist. As his career developed, his works started to tell stories with a social conscience. His work Rejected and Dejected was exhibited at the Royal Academy in 1908 and showed a former soldier he'd met at a Church Army Shelter. The portrait had a powerful impact and was later used on Labour Party election leaflets.
Ernest's awareness of the social issues facing London's poor led to his involvement in Scouts. Working alongside other early Scouts pioneers such as Roland Philipps and Anthony Slingsby, Ernest helped take Scouts into London's most at need communities. He founded the 107th London Scout Troop in Camberwell, South London. Being part of Scouts provided new inspiration for Ernest's artwork.
Ernest created a series of Scout paintings which captured the public imagination and were reproduced many times. Millions of people will have seen one of his paintings without even knowing it, as a copy of The Pathfinder has appeared on the set of Coronation Street for over 50 years.
On the outbreak of the first world war, Ernest tried to join the army but was rejected on medical grounds. Alongside his work in the community, he continued to paint Scouts including in his painting Coast Watching (1915), which shows two Sea Scouts supporting the war effort on the home front.
In 1916, Ernest enlisted again. This time he was successful; he initially served as a Private, but soon received a commission to serve as a Second Lieutenant with the East Kent Regiment.
On the 14 June 1917, after just three months on active service, Ernest was killed by shellfire as he led his platoon in an attack. He is commemorated on the Royal Academy war memorial to former students and through a stained glass window depicting The Pathfinder at his family church in Hornchurch, East London.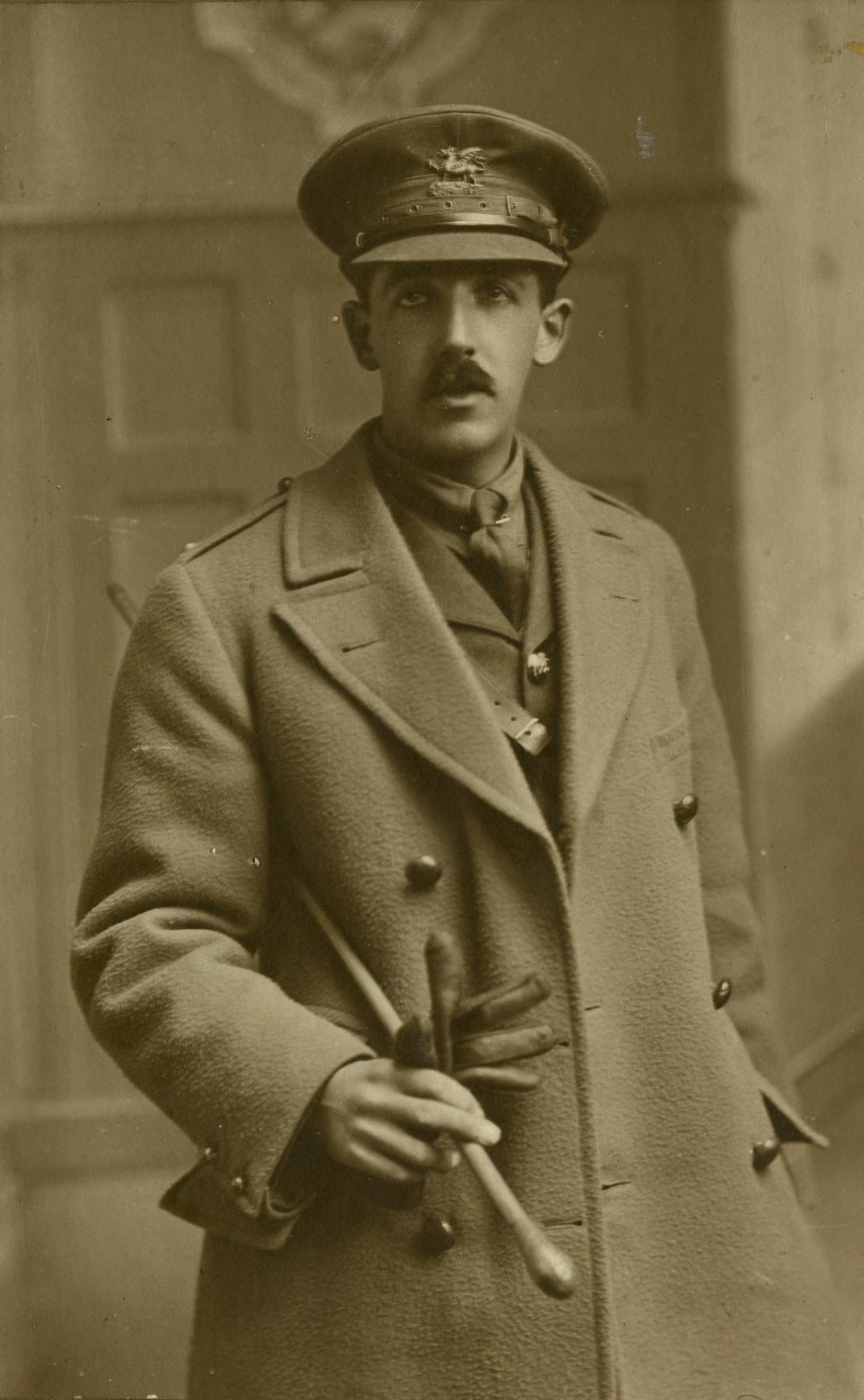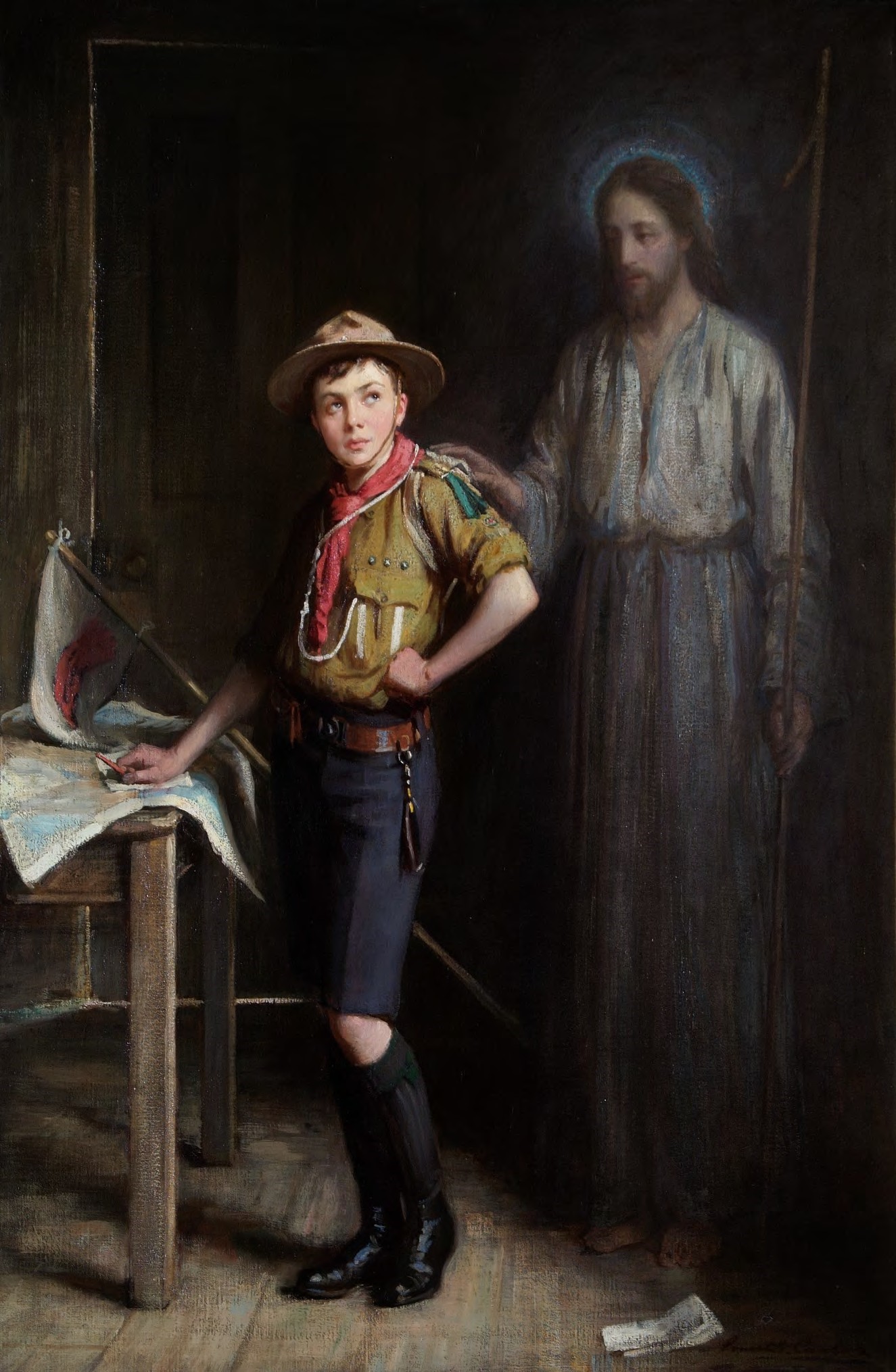 The Pathfinder
This painting depicts Percy Greaves with the hand of Christ on his shoulder to emphasise the religious or spiritual dimension to Scouting. This painting by Carlos is most well known as a print of the painting has featured on the set of Coronation Street since 1961.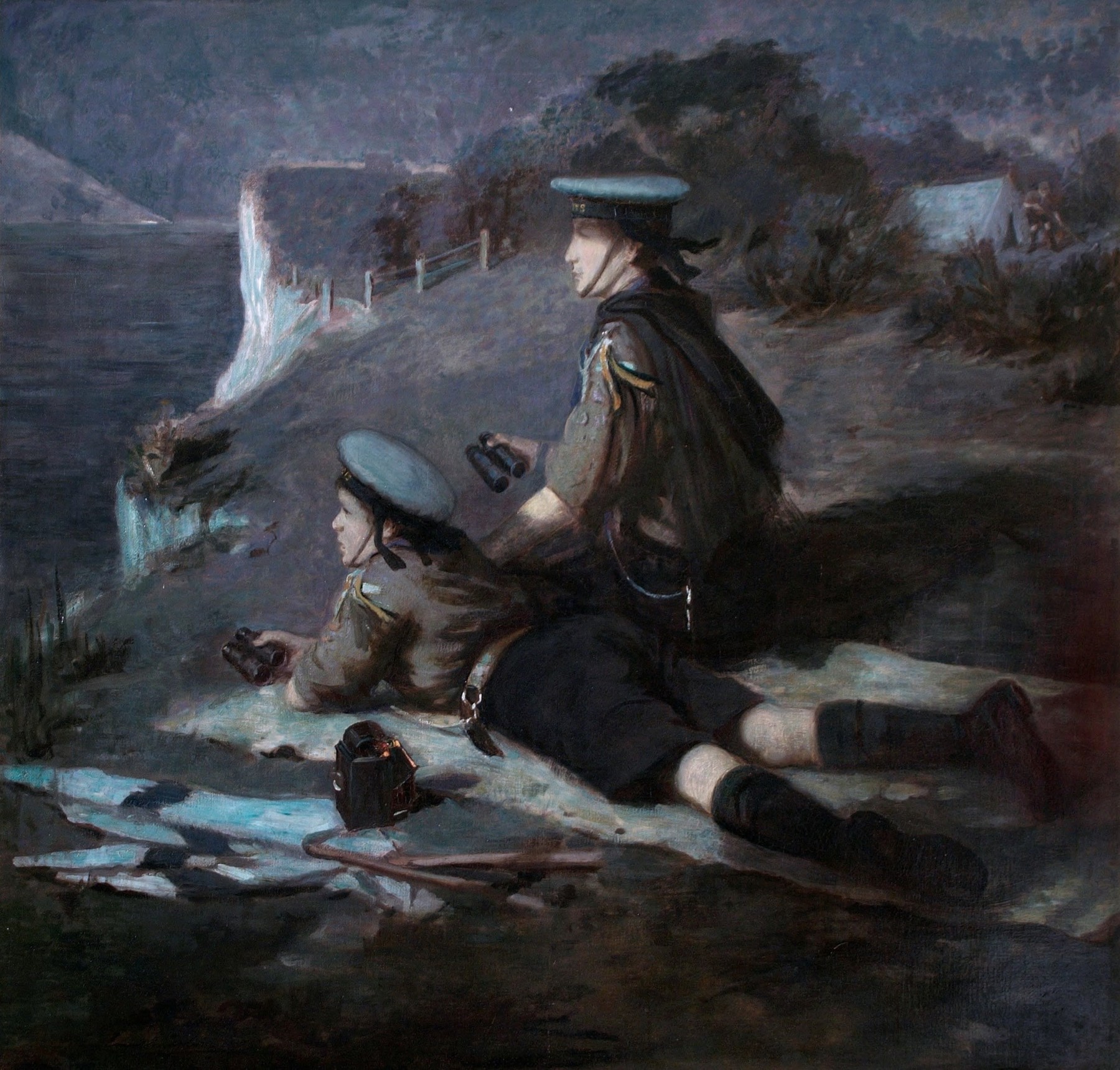 Coast Watching
This painting depicts Sea Scouts during the First World War. Their role was to report enemy shipping or ships in distress to the Admiralty which they did in all weathers and to supply their own clothing and food.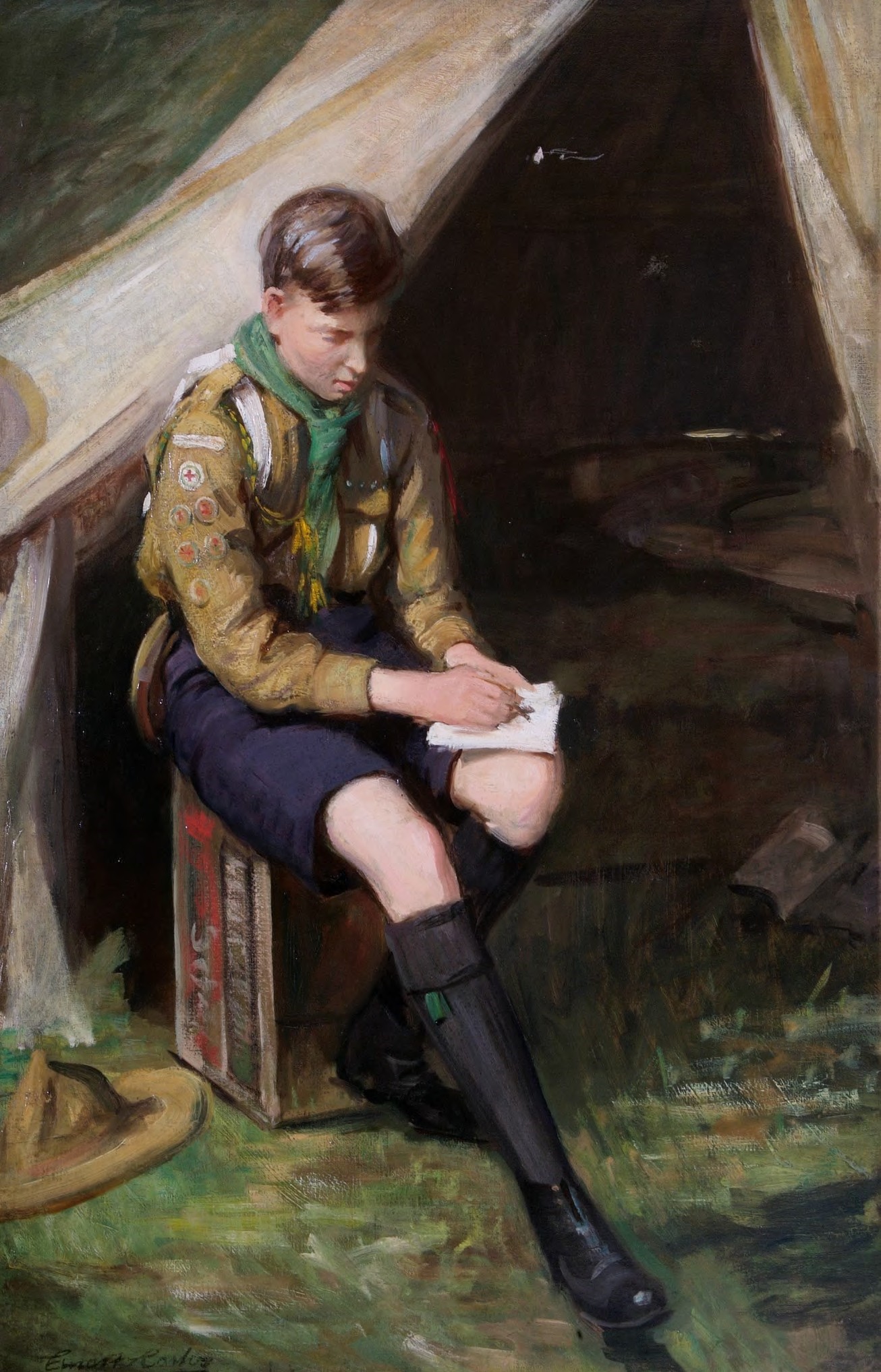 Time for Thought
This painting depicts a Scout writing to his parents about his experiences at camp. The Scout programme encouraged Scouts to have time for individual reflection as well as team building.