Nominet
Our partnership with the Nominet aims to equip our scouts with the inspiration, skills and knowledge to be positive, active, citizens online and offline. By using digital means in a clever and savvy way, they will be encouraged to positively impact their surroundings, whether in their scout meeting place, their communities or in the world!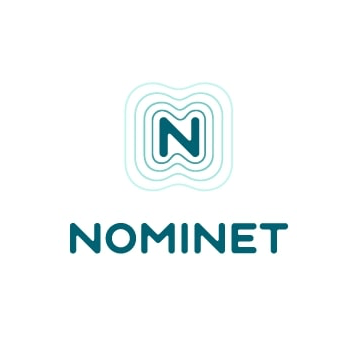 New badge requirements for the Digital Citizen Staged Activity Badge
Following a piece of research last year, volunteers, staff, young people and Nominet have worked together to develop the exciting, new Digital Citizen Staged Activity Badge requirements. 
See the new requirements here
Activities 
To make things easier, we also have activities that can support you to deliver the badge to your young people; making sure our Scouts are safe, active digital citizens.
Best foot forward
Fill a footprint with your favourite online activities. How do they all compare?
Also supports Stage 3.
Pack up your troubles
Practise being caring with your words and make sure nothing's left behind in the backpack of unkindness.
Play our game
Use technology to create connections by making and sharing an instruction video.
On the spot
Keep track of your interactions during an activity and create a trail that's just like a digital footprint.
Watch and learn
Become a virtual expert by learning a new skill from an online tutorial and presenting it to your friends.
Two sides to every story
Create a dramatic news item while using your critical thinking skills to suss out the other side of the story.
One minute professor
Think on your feet and become a visiting professor who's an expert in… well, who knows?
MakeDoShare 
Download your MakeDoShare activity here. 
MDS How To Spot Fake News
PDF – 206.1KB
MDS34 Hands Up, Hands Down
PDF – 699.0KB
MDS 033 Human Impact Nominet
PDF – 1.0MB
MDS32_nominet.pdf
PDF – 149.6KB
MDS Digital Enablers asset.pdf
PDF – 638.0KB
Research
This research informed the process for creating the new Digital Citizen Staged Activity Badge requirements.
Digital Citizenship Research Exec Summary
PDF – 1.1MB
Digital Citizenship Full Report Unthinkable
PDF – 682.4KB
About Nominet
Nominet has been at the forefront of innovation for 20 years through its internet registry solutions, cyber security services and dynamic spectrum management. Driven by a commitment to use technology to improve connectivity, security and inclusivity online, Nominet is a profit with a purpose company supporting initiatives that contribute to a vibrant digital future. www.nominet.uk. Read more about Nominet's Public Benefit strategy to support young people through technology.