Nominet
Our partnership with the Nominet aims to equip our scouts with the inspiration, skills and knowledge to be positive, active, citizens online and offline. By using digital means in a clever and savvy way, they will be encouraged to positively impact their surroundings, whether in their scout meeting place, their communities or in the world!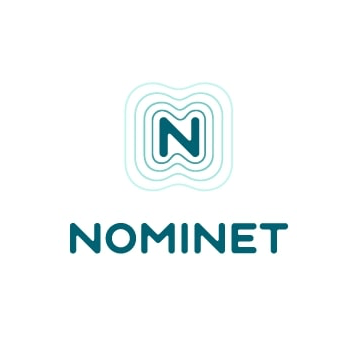 Nominet is supporting The Scouts to develop relevant skills and a good understanding of what it takes to be positively active online whilst being safe and responsible. In a world that is ever-changing, the boundary between the digital and the real world is increasingly fading, especially for young people.
This exciting and ambitious project started with an important reflection on what we mean by being a digital citizen and what skills and attitudes it involves.

What's next?
In partnership with Nominet we have carried out some research, conducted by Unthinkable, to gather insights from digital experts, scout volunteers and young people in scouting on what digital citizenship means.
The findings have highlighted the importance of having a programme that should touch on these different themes: Health and Wellbeing, Digital Life Skills, Critical Thinking, Positive Interaction and Social Action.
The Scouts now intend to work to create a programme and activities that are relevant and engaging for scouts groups in order to achieve the outcomes identified through this research. So watch this space!
If you want to know more about the research, you can look at the Executive Summary and the full report.

Make Do Share activities
---
MDS32_nominet.pdf
PDF – 149.6KB
MDS Digital Enablers asset.pdf
PDF – 638.0KB
Information on how to enter the Make Do Share 33 Competition will be available soon. 

About Nominet
Nominet has been at the forefront of innovation for 20 years through its internet registry solutions, cyber security services and dynamic spectrum management. Driven by a commitment to use technology to improve connectivity, security and inclusivity online, Nominet is a profit with a purpose company supporting initiatives that contribute to a vibrant digital future. www.nominet.uk. Read more about Nominet's Public Benefit strategy to support young people through technology.