Blog | 08 February 2022
Why the etiquette of online gaming is so important
By Nominet
The theme of this year's Safer Internet Day, on Tuesday 8 February, is 'All fun and games?' It reminds us that in the UK, a staggering 93% of under 18s are thought to take part in online gaming on a regular basis, and that there are specific dangers associated with this. We need to be aware of these dangers and consider the young people who might not have the tools they need to protect themselves.
Overall, is about inspiring global conversations about online safety: how best to create and maintain it collaboratively. The more people, companies and organisations that join together, the more likely we are to achieve positive change.
More specifically, this year's campaign also asks everyone to discuss and think about online relationships and respect. These are hugely relevant to the world of online gaming.
Millions of young people all over the world forge relationships in the virtual world now and lots of these are positive. But relationships in the gaming environment can often come under pressure as a result of being in an intensely competitive environment that's both global and intergenerational.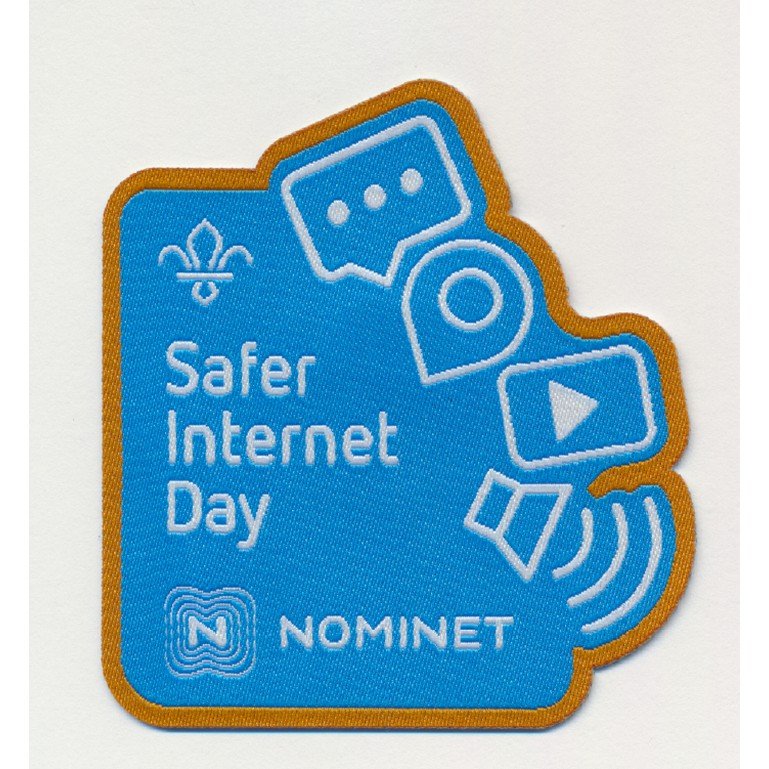 Safer Internet Day reminds us of the resources and support available online for young people learning to stay safe online. One of those is the Scouts Digital Citizen Badge, launched back in September 2020 in partnership with Nominet, when the world was at the peak of the pandemic.
By encouraging critical thinking and teaching young people ways of looking after themselves while online, the Digital Citizen Badge turned out to be a huge benefit to so many, as young people ended up spending more time online than ever before.
But there's more to online gaming than learning how to protect young people; it's also important to instil the values of gaming etiquette. Gamers need to know how to conduct themselves online to protect themselves and others.
There's an existing, unspoken code of conduct within the gaming community that's emerged between players with the aim of making sure participation in video gaming is enjoyable and harm free. But things can go wrong: bullying, exclusion and ostracism are as harmful online as they can be in reality. There's even a phrase in gaming for youngsters who, hurt and angry, will suddenly leave the game: 'ragequitters'. What happens to them when they go offline?
By encouraging all gamers to take personal responsibility for their own behaviour and observe gaming etiquette, we can help prevent a lot of this conflict and harm.
Each year, we work with hundreds of thousands of young people to help them build life skills. Having a healthy relationship with technology is an essential skill for life and what it means to be a good citizen. Supported by our brilliant partner Nominet, for this year's Safer Internet Day we'll be helping young people earn their Digital Citizen Badge by exploring respect and relationships online, especially while gaming.
The essential advice for parents, teachers, policy makers and carers to give young people is that how they behave with friends is how they should behave online: be friendly, don't use personal insults, know the difference between friends and strangers, never use swear words and bad language, avoid being drawn into arguments, take time to congratulate your opponents on a win (don't be a bad loser!), and finally, always be a positive team player.
Almost everyone will have direct contact with at least one young person who plays online games, and we should understand that gaming offers children some amazing opportunities to have fun and socialise.
Yet young people, particularly vulnerable individuals and 'noobs' (short for 'newbies', gamer language for those who are new to games), will still need help from parents, carers and the professionals looking after them. They'll need help recognising when difficulties are happening, knowing when to call for or seek help, and understanding how to gain the knowledge, skills and confidence to help keep the internet safe.
Not just on Safer Internet Day, but every day.
We are still learning what constitutes a healthy digital life, and what puts us in harm's way. With Safer Internet Day as a firm fixture in our annual calendars we are regularly reminded of our collective responsibility to protect and respect others, both on and offline, and show ways of getting help.
Amy O'Donnell, from Nominet's Social Impact team
---
The bottom line is that we must all treat others as we would like to be treated, in online gaming as elsewhere, and remember that what might seem like harmless banter to some may be perceived very differently by watchers and other players. We all need to be able to respond with confidence to the continuously evolving virtual environments and the associated challenges the bring in the real world.'
About the UK Safer Internet Centre
The UK Safer Internet Centre works to promote the safe and responsible use of technology for children and young people. A partnership of three leading charities, Childnet, Internet Watch Foundation (IWF) and South West Grid for Learning (SWGfL), the Safer Internet Centre in the UK was set up in 2011 as one of 31 centres of the InSafe Network and has a shared mission of making the UK the safest place in the world to go online. The UK Safer Internet Centre offers leading education, training and awareness for children, parents and educators demonstrating how to stay safe online while enjoying all the positive benefits the internet has to offer.
About Nominet
Nominet is driven by a commitment to use technology to improve connectivity, security and inclusivity online. For 25 years, Nominet has run the .UK internet infrastructure, developing an expertise in the Domain Name System (DNS) that now underpins sophisticated threat monitoring, detection, prevention, and analytics that is used by governments to mitigate cyber threats. Our social impact programme aims to improve the lives of one million people, providing support and opportunities to tackle some of the most important digital issues facing young people in the UK today.
Further reading
Related links