Blog | 13 October 2021
Meet the Cub Scout who knows how to fight climate change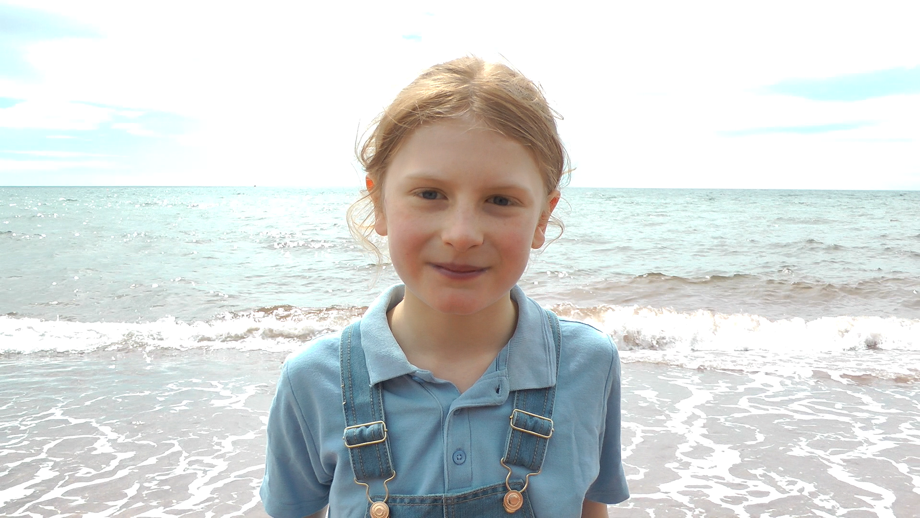 As Scouts, we're not afraid to take a stand. To step up. To speak out. To spark change.
Everybody knows that climate change is one of the most serious issues our planet has ever faced. That's why 57 million Scouts across the globe are making promises to the planet, united in the fight for our world.
One of these amazing Scouts is Thomas Franklin, a 9-year-old Cub, environmentalist and naturalist, who's recorded his actions against climate change to make his voice heard.
Cleaning the oceans
'I was asked to help promote Clean Ocean Sailing's campaign 'Make a Splash'.
This campaign encourages people to design a sail for their sailing boat called The Annette.
The Annette sails around the coast of the UK reaching otherwise inaccessible beaches and clearing them of plastic pollution.
By entering competitions, I am given new opportunities to raise awareness of the problem, my cause and my message. This enables me to reach out to more people and do more good.
Also, I learned that jumping into the sea fully clothed, even in the summer in the UK, is extremely cold!'
Farming organic food at home
'I want to eat a healthy diet and I also want the environment and animals and plants to be healthy too.
By growing our own food, it couldn't be greener because there is no transport, pollution or packaging needed.
I feel really close to nature by doing it and it is really exciting harvesting what we have grown. What we are unable to produce ourselves, we get from local organic farmers.
I learned that it's not only healthy and good for the environment but also really fun and rewarding growing and producing our own food.'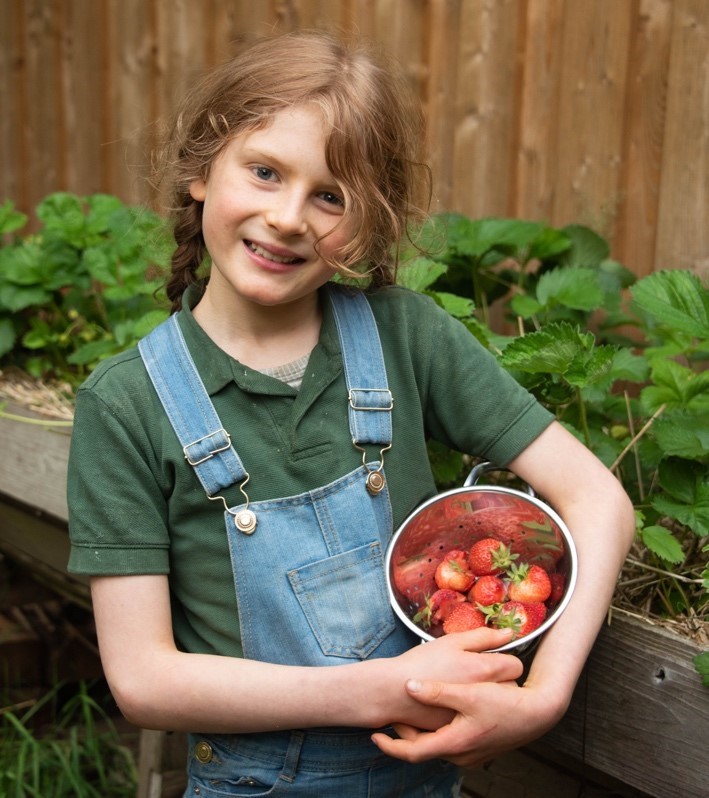 Replacing single use plastic
'I want to use as little single-use plastic as possible because I know how much it can damage the environment, especially the oceans.
I learnt that microfibres can get into the oceans through washing machines and so we use a collecting ball. We all like wearing natural materials anyway.
There are lots of sustainable alternatives to single-use plastics. For example, I discovered that I can use edible pasta straws for my home-made fruit milkshakes!
If everyone made these easy changes then it would make a huge difference.'
Dressing to impress (and influence)
'I wanted to use Gala Week in my local town to reach lots of people. So, I entered the fancy-dress competition to do something about plastic pollution in the sea.
I had just seen Blue Planet II and really wanted to make a difference. I designed and made my own costume, showing animals being harmed by plastic and my new slogan 'the sea is not a dustbin'.
It was all made out of recycled materials. I won first prize and wore my costume round the town, giving out my own badges with my own logo on them. And asking for donations for the Devon Wildlife Trust.
I discovered that using events where lots of families come together to have fun and relax was brilliant.
Lots of people had time to talk to me. Some of those people can be important leaders and I can influence them.
The mayor wanted to use the photograph of him with me in my costume at his meetings, because he was responsible for local 'green' issues.
He went on to organise for me to have a special private tour of the Suez recycling centre in Cornwall.'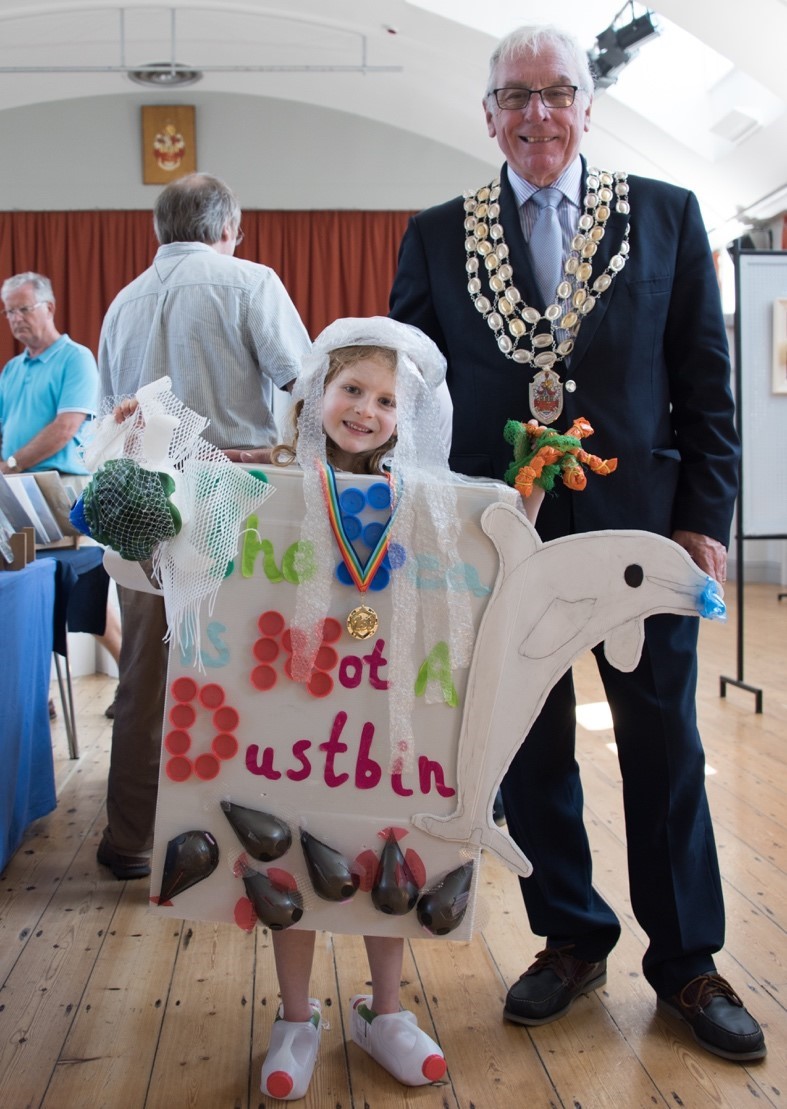 A big thank you to Thomas and to everyone else who's made a promise to the planet. The Earth gives us so much; it feels great to give back.
If you want to let us know how you're fighting climate change, please let us know by recording your action.
Further reading
Related links