Story | 04 October 2021
Off to a great start with Squirrel Scouts
Last month, we launched a new section for the first time in 35 years. Squirrels is the latest chapter in the story of Scouts, and we're thrilled to be welcoming 4 and 5 year olds to join in the fun for the very first time.
We had an incredible response to the launch, with great media coverage across the UK. #SquirrelScouts was trending on Twitter on launch day.
In the 10 days following the launch, we had nearly 70,000 views on Squirrel pages on the website, over 250 people enquired about volunteering with Scouts and over 400 people looked for their nearest group. There's a real buzz around Squirrels at the moment, and lots of groups have already expressed an interest in starting their own Squirrel Drey.
We're taking a phased approach to the roll out of Squirrels to make sure that every new section and its leaders are well supported through the process. Expressions of interest from groups have been flying in since the launch. So far, 246 groups have expressed interest; 191 of these have been accepted by their District Commissioner to start their Drey in the coming months.
We're focused on supporting Squirrels in communities that are underrepresented in Scouts at the moment so we can reach new young people and families. So far, 114 of the groups registered are in areas of deprivation, so we're making great strides towards our goal!
What have we learned so far?
Even though we only launched Squirrels last month, many registered groups have been working hard to get their new Squirrel Drey up and running from September. For many groups, this included supporting a new leadership team to take on the task of running the Drey.
Finding volunteers can be a challenge for Scout groups, but many of the groups opening Squirrels have found it easier to recruit parents for this younger age range. We've also seen a lot of interest from people with a background in early years work or education who are keen to volunteer with Squirrels.
As we open this new section, we're taking the opportunity to create new cultures within Scout groups that we hope will support the sustainability of Scouts at a local level.
As part of this, we're championing Young Leaders getting stuck into volunteering with Squirrel Dreys: it's a requirement for new Dreys to have at least one Young Leader.
We know that groups that haven't worked with Young Leaders in the past are finding it tricky to get them involved, so we're hoping to create more resources to support these groups in the coming months.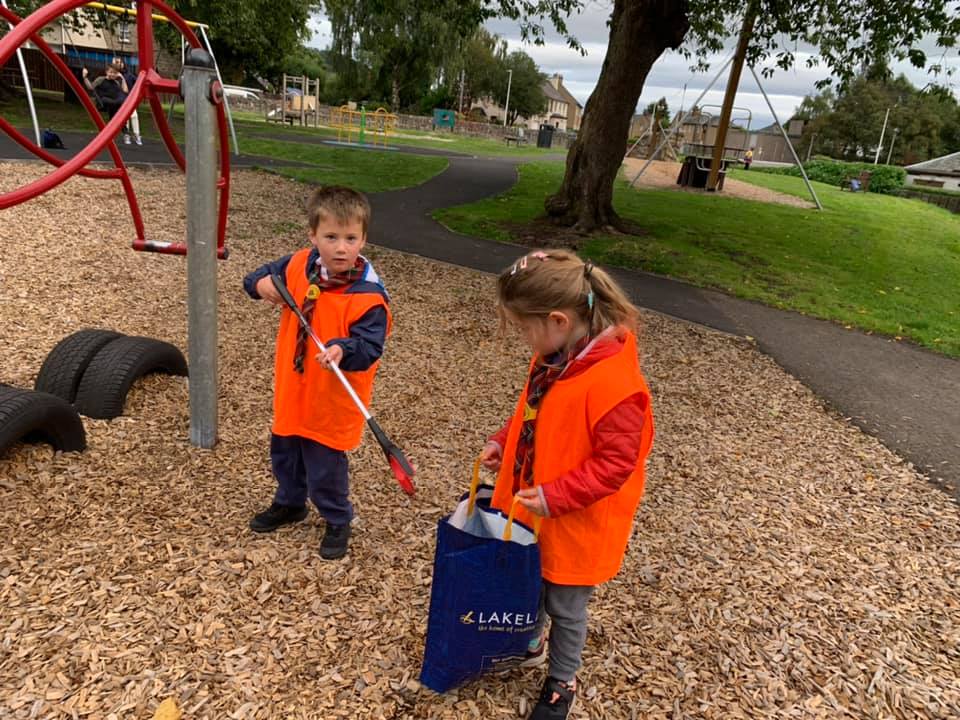 Squirrels can do community impact too
11th Bridge of Allan Scout Group in Stirling, Scotland opened their new Squirrel Drey on 6th September. They started with 15 Squirrels and 5 new leaders. 3 of their new leaders are parents, and 2 have a background in early years.
They've already started working towards their Local Superhero Activity Badge – one of the Squirrels suggested they could do a litter pick in the local area. Community impact projects are another important part of Squirrels and it's great to see how our youngest Scouts are already making a difference in their local communities.