Blog | 16 December 2021
Supporting Scouts with a festive gift
Your gift this festive season supports young people, volunteers and the future of Scouts – thank you.
You may have recently seen our Acorn Appeal, which aims to raise funds this festive season for the newest Scouts section, Squirrels. Incredibly, every penny raised in this appeal will be match funded by another donor. 
Squirrels works with 4–6 year olds during this vital stage of their development. Many groups around the country are starting their own sections, but we still need your support to help us reach the most underserved areas of our community, especially those hardest hit by the COVID-19 pandemic. 
Similarly to our Race Round the World Appeal last year, we know some groups are struggling more than others. Will you help us make sure Scouts is accessible to all young people across the UK? 
How your donation could make a difference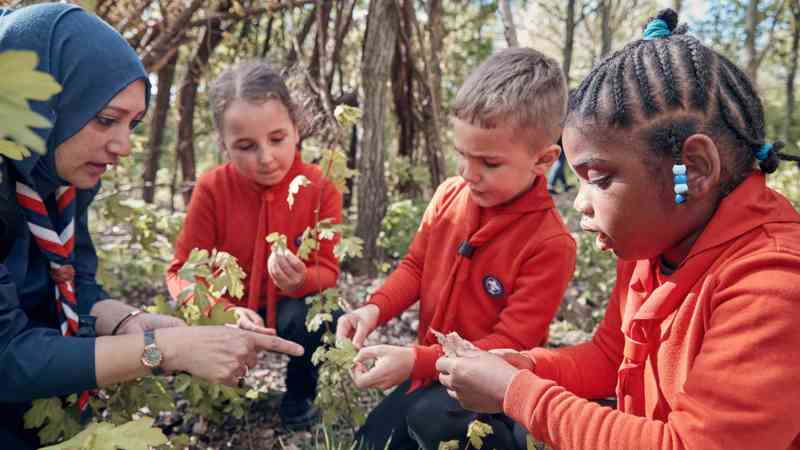 By supporting the Acorn Appeal, you're helping young people like Alex
Alex joined a North London Squirrels Drey as a shy child. He was struggling to adjust to life in school. His mother, Nadia, told us:
"I hoped that by attending Squirrels, Alex would see that although he was experiencing health issues, this should not stop him from taking part in activities and leading a 'normal' life."
After joining Squirrels, Nadia saw Alex's imagination and confidence skyrocket. Soon he was joining new friends on adventures like canoeing and exploring nature trails. 
Thank you for all you do as a member or former Scout. We know so many people work and inspire young people locally, and it's so, so greatly appreciated. 
To help change the lives of young people like Alex this festive season, please support the Acorn Appeal today.