Blog | 14 January 2021
How we raced round the world  
By Kester Sharpe, Deputy UK Chief Commissioner  
Deputy UK Chief Commissioner Kester Sharpe takes a look at the incredible hard work our volunteers and young people put in to saving over 500 Scout Groups at risk of closure.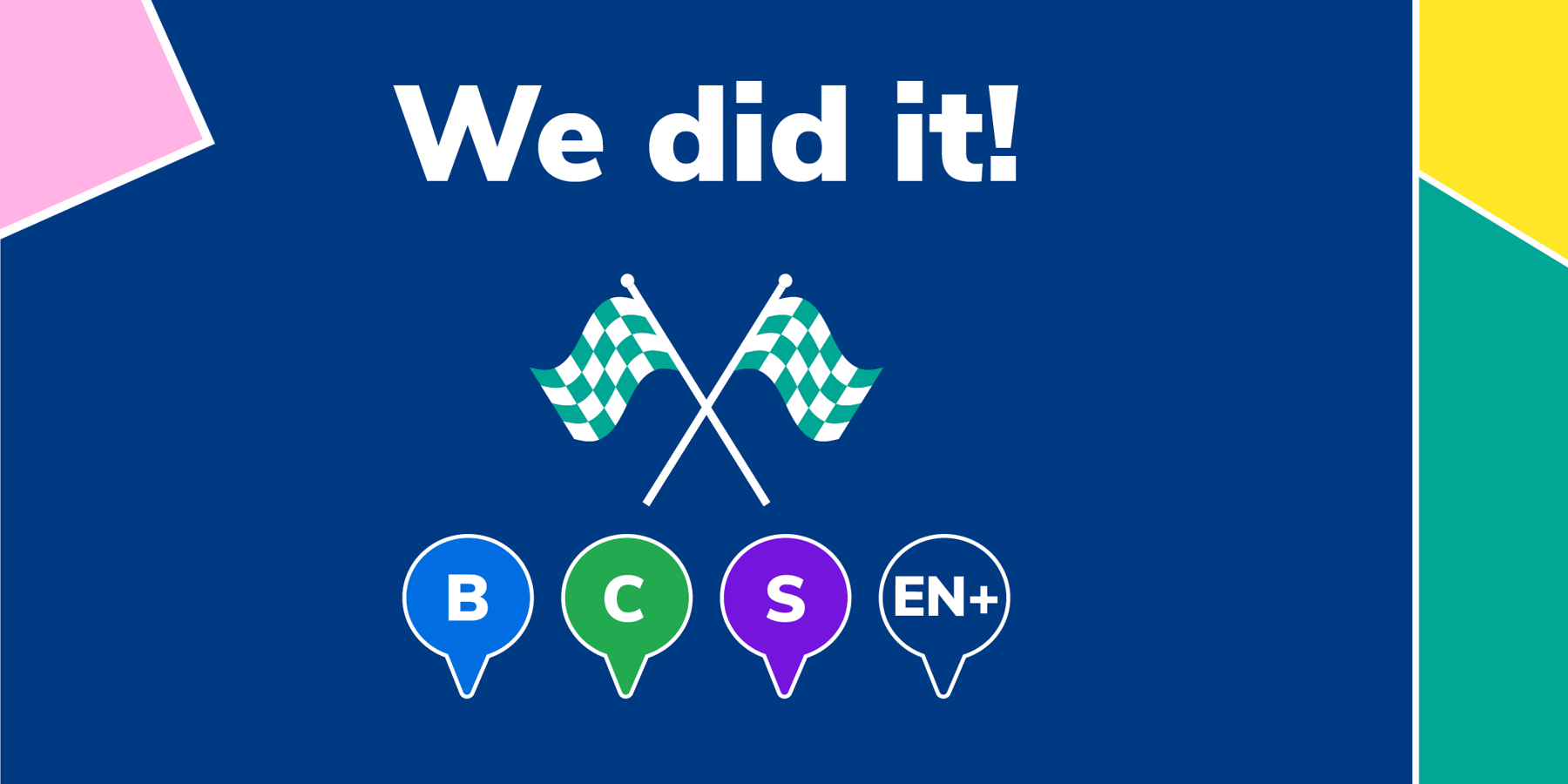 At first glance, it made no sense at all. A race round the world when we could barely leave our homes? What were we thinking?  
It was the end of October and the last of the leaves were falling from the trees. The end of the year was in sight, and to be honest, most of us would be glad to see the back of it. Across the country, we were either in lockdown or under severe restrictions. Once again, most of our meetings had returned to Zoom and our tireless (but tired) volunteers pushed on as they'd done all year, delivering Scouts as best they could.  
One last burst of positivity  
Just as we'd done at the start of the pandemic, we managed one of our best things at a time when we found ourselves in the most challenging of places. We summoned one last burst of energy and positivity to show our determination, our kindness and resolve.  
Back in April and May, we all watched in awe as our incredible young people and adult volunteers hiked the distance to the Moon and back, raising over £350,000 – a total that, with badge sales and match funding, doubled to over £700,000. Every penny of that went to BBC Children in Need and Comic Relief to support those in the community worst affected by the pandemic. We were truly living our promise to help other people.  
A movement in crisis  
Yet at the same time, a picture was emerging of Scouts itself in crisis. We asked volunteer managers to tell us what was happening out there and the outlook was bleak. Over 500 Scout groups told us they were on the verge of closing their doors for good. Without the reserves to pay rent, utility bills or basic equipment, many were facing the prospect of shutting up shop. Only a year ago, that would've been unthinkable.  
Alan is the GSL of the 7th Boston Scout Group in Lincolnshire. He's been in Scouts for decades but had never seen anything like this. 'If our group closes, there isn't anywhere else young people can go outside the local area. Other towns are over seven miles away and it's not feasible for parents to take them there. Our kids' resilience is amazing. No matter what happens, we'll try and keep going somehow.' 
It was stories like Alan's that gave us the idea to run another appeal – but this time, it would be about Scouts helping Scouts. We needed to rally together for one last inspiring effort to support the Scouts who needed it most. Our target this time was £300,000, which would go to support those groups on the brink and save Scouts for generations to come in communities across the UK.  
Where do you go after you've been to the Moon?  
We'd already been to the Moon, so where next? Mars? Well, the Moon is 250,000 miles from the Earth. But Mars is 34 million miles away. I know our Scouts are extraordinary, but perhaps not that extraordinary! Instead, we looked a little closer to home. Why not race round the world? At 25,000 miles round the equator, it was definitely a challenge, but one that was achievable.  
But as Scouts, we don't always go for the easy option. What did President Kennedy say when talking about the mission to the Moon? 'We don't do these things because they are easy, but because they are hard; because that goal will serve to organize and measure the best of our energies and skills.' Spot on.   
Our brilliant Programme team made the point that if we were going to go round the world, we should make it interesting and worthwhile – and come up with a route that took us through most of the countries and continents, not just a dash round the middle. That's how we ended up with our route of 43,000 miles. To make things more interesting still, we created four teams – along section lines – and challenged them to race each other to finish line. For an extra bit of magic, we called up eight of our brilliant Scout Ambassadors to ask them to act as team captains. The Programme team also developed activities that highlighted things from some of the countries we would be visiting on our race, were inclusive, would work either online or socially distanced, and covered all of our sections.  
How you clocked up the miles 
Then – just like Hike to the Moon – you (quite literally in some cases) ran with it. In parks, on early morning runs, dog walks (the way I did my own 130 miles), down rivers in canoes, and even on trampolines and in living rooms, Scouts were soon clocking up the miles, setting up fundraising pages and following their progress on our digital map of the world.  
Perhaps my favourite story was the twins from 10th Fulham who cycled their miles together (although not on a tandem). That's true teamwork. So many of you also did international projects – making bunting of flags of the world, learning to say some words in different languages. In a year when our international camps and expeditions were cancelled, this was a way that we could still explore different customs and cultures (and earn our International Badges too).  
Towards the end, we had our Sprint Day, when many of us took the opportunity to go the extra mile to give us the best possible chance to hit our target of 43,000 miles and £300,000. Scout Ambassador Ed Stafford hosted a special Facebook Live when you shared more of your stories.  
Crossing the finishing line  
But did we do it? Of course. We said we'd get round the world, and on the night before the race ended, on 11 December, the Cubs team crossed the line first, soon followed by all the others. We're keeping open the appeal for donations until 8 January, but so far, Team Scouts has raised the most money, smashing their target of £75,000, with others not far behind. 
To top it all, a hugely generous friend of the movement agreed to match fund the sponsorship and donations up to £300,000, meaning we'll be able to double the sum raised to £650,000. That's a simply incredible total, and it will truly make a world of difference to our struggling groups. We'll be letting everyone know in the new year how groups can access the funds.   
We've said it before, but really, we can't say it enough. You're amazing. Thank you.