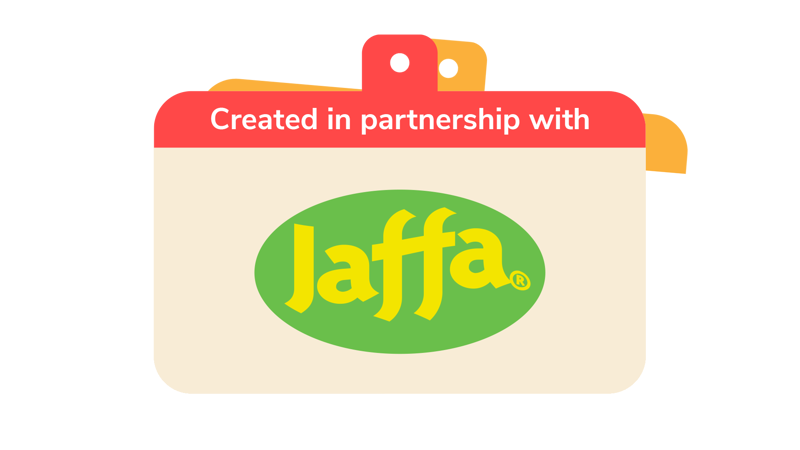 Root for fruit
Put on a performance, do a display or sing a catchy song. Show the world how important healthy eating is.
You will need
Coloured pens or pencils
Craft materials (for example, tissue paper, pipe cleaners, stickers)
Big pieces of paper
Scrap paper
Pens or pencils
Sticky tack
Scissors
Before you begin
Ask everyone to think about what they've learned about healthy eating.
Set out all the materials to make a TV advert, a campfire song and a giant mural.
Run the activity
Have everyone get into groups. Each group should choose whether they'd like to make a TV advert, a campfire song or a large mural (or banner). They should also choose a topic to address from the 'Suggested topics' below. Give everyone the chance to switch groups and do something different, if they wish.
Groups creating a TV advert will need pens and paper. They should come up with characters and a story for the advert. They should figure out how they'll perform the story for the rest of the group and then rehearse it.
Groups creating songs will need pens and paper. They should come up with a popular campfire (or similar) song that they all know. Each person in the group should know the tune, lyrics or actions associated with the song, and it should be one that everyone enjoys. They should pick a healthy eating topic and rewrite the song with lyrics that address the topic. After practice, the group should perform their song to the group.
Groups making murals will need A3 paper, craft materials and coloured pens or pencils. They should think about advertising banners or displays they've seen in museums or galleries. The group should pick a healthy eating topic to address on the mural.
The person leading the activity should cut a length of wallpaper with scissors. The wallpaper sheet will need to be longer and wider than all the murals groups have made, when they're laid out end-to-end. Use glue to stick each mural to the wallpaper canvas, and stick the mural to the wall with lots of sticky tack. Groups not making murals should use this time to add the finishing touches to their adverts or songs and to prepare to perform them.
Have TV advert groups and campfire song groups perform their healthy eating showpieces.
---
Save money with your Jaffa voucher!
£1 off Jaffa Citrus
PDF – 115.0KB
Reflection
This was a great opportunity to demonstrate what everyone has learned about healthy eating and to share it with others. It's a great refresher for the group too! Why's it so important to share healthy eating and lifestyle tips with as many people as you possibly can? What other ways are there to spread the healthy messages?
Safety
All activities must be safely managed. Use the safety checklist to help you plan and risk assess your activity. Do a risk assessment and take appropriate steps to reduce risk. Always get approval for the activity and have suitable supervision and an InTouch process.
Scissors

Supervise young people appropriately when they're using scissors. Store all sharp objects securely, out of the reach of young people.