Guidance for Expedition Assessors
Practical guidance and support for becoming a Scouts DofE Expedition Assessor in England and Wales.
Being a DofE Expedition Assessor is an excellent way to get involved as a volunteer. You'll be able to help young people on their awards journey, while also getting into the outdoors yourself. Expeditions form stories that young people will tell for the rest of their lives and you can play a key role in enabling those stories to be written.
Follow the steps below to get involved. There's guidance on how to take part for those just getting started and further support for those who have assessed for many years already. You'll find details of the steps needed to become an assessor, including DofE training that we're able to offer to members for free through our National DofE SASU and DofE NOA team, as well as information on the affiliation and reaffiliation processes.
Scouts Scotland and Northern Ireland have a different process so please get in touch with your relevant country office to complete your affiliation.
Additional guidance for DofE Advisers in England and Wales 
DofE advisers are the local contact for those volunteering as DofE assessors in Scouting. Advisers can also complete affiliation and reaffiliation forms on behalf of members. While local practices may differ, here's some guidance on getting started.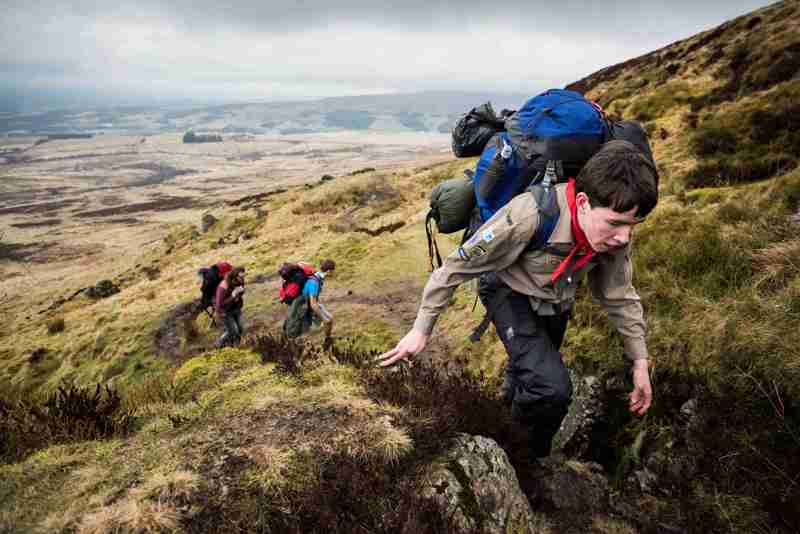 Assessor affiliation form
If you're ready to start your journey towards becoming an accredited assessor (or if you're ready to renew your affiliation), click the button below to fill out our short, online form. 
Get affiliated >
Further support
There are many sources of further support and information for assessors, including:
Your DofE Adviser
The Programme team at Scout HQ through the DofE specific inbox- dofe@scouts.org.uk
Assistant County Commissioner (Activities), Manager of the Permit Scheme (MAPs) or Activity Permit Assessors.
If you're a DofE Adviser, further support is available from:
County Adviser Mentors
The Programme team at Scout HQ through the DofE specific inbox - dofe@scouts.org.uk
Assistant County Commissioner (Activities), Manager of the Permit Scheme (MAPs) or Activity Permit Assessors