HSBC – Money Skills Badge Programme
Help young people develop financial skills for life with our Money Skills programme – in partnership with HSBC UK
Making a difference
As part of our new Money Skills programme, we're looking for HSBC UK staff who want to make a difference to young people's lives.
Money skills is one of the most important topics young people today can learn about. That's why we want to give them the opportunity to learn financial skills, directly from experts in the field.
With your skills and expertise, you could make a real difference to so many young lives by delivering a 40 minute session.
You'll be helping Beaver and Cub Scouts understand the value of money and giving them the tools and confidence to build a successful future.
Money Skills is a badge for Beaver and Cub Scouts, which is gained by taking part in a number of money related practical activities.
The aim of the badge is to engage young people in fun, informative and exciting ways, to help them learn the value of money.
It's a scientific fact that young people form money habits from a very early age.
For this reason, it's important to help guide and teach young people about money, allowing them to form positive habits that they'll take with them throughout the rest of their lives.
Using carefully structured and practical activities, along with your expertise, we can come together to make sure young people across the UK develop the best skills to help inform their future decisions.
By completing this badge, Beavers and Cubs will be learning money skills that will last them a lifetime.
This opportunity is available for all HSBC UK employees.
As we're in the beginning stages of launching the programme, you'll initially only be able to volunteer with Beaver Colonies and Cub Packs within the UK.
We're looking for enthusiastic HSBC staff who are willing to volunteer their knowledge and a small amount of time to help Beavers and Cubs understand more about the importance of money.
With the economic climate as it is at the moment and the cost of living reaching an all-time high, it's never been more important to educate young people, giving them the skills they need to build a successful future.
HSBC volunteers can take part in training in one of two ways:
Complete an online training module
Take part an online zoom training session
Online training Module:
We're currently piloting this training and responding to feedback from HSBC volunteers and group Scout leaders. We're aiming for the module to be made available to the wider HSBC network in the New Year. The module will take around an hour to complete at a time convenient to the volunteer. After completion, HSBC volunteers will receive the details of interested Beaver and Cub groups in their area.
If you're interested in completing the online training module in the New Year, please email Georgie.howarth@scouts.org.uk to be added to the waiting list.
Online Zoom training session:
We're also piloting a more personal approach to training in the form of an interactive Zoom session. In these sessions volunteers will be able to ask questions and work with others to develop their ideas. The first session will take place on 23rd November at 9:30am. The session should take around an hour.
If you are interested in attending the training session on 23rd November or would simply like more information about Money Skills, please email Georgie.howarth@scouts.org.uk
Once you've completed the training session, you'll be linked with a Beaver or Cub group in your local area. You'll be able to communicate with the group leader and decide on a suitable time for you to visit and deliver the session.
All the activities you need for your sessions have already been carefully designed to make it as straight forward as possible. How you deliver them though, is up to you.
All you need to do is pick the activities you most want to deliver and discuss them with the leader of the group you're visiting. They'll be able to advise you on how best to approach the session if you'd like some guidance.
During your session, there'll be a qualified Scouts leader with you at all times, responsible for the young people.
Check out Money Skills activities for Beavers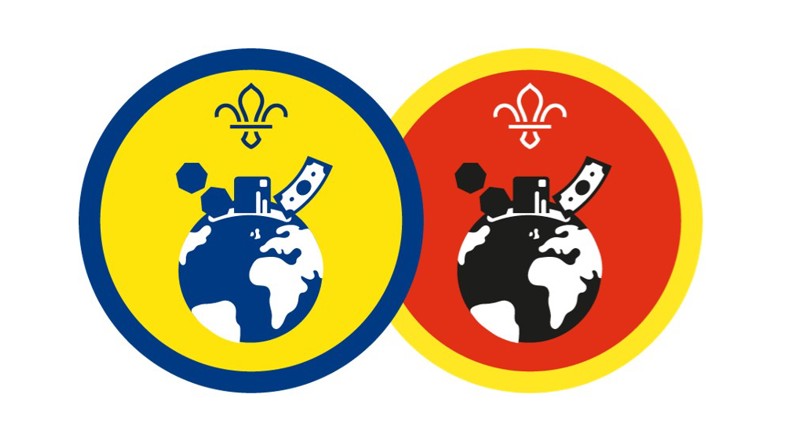 Money Skills badges and activities
HSBC UK
Find out more about how we're working with HSBC UK to create new and interesting ways for young people to engage with money.
Our partnership with HSBC UK