Wood Badge
Since September 1919, volunteers in the Scouts have been awarded the Wood Badge once they have completed their leader training.
How it all started
In 1919, Baden-Powell introduced a standardised system for leader training at Gilwell Park, near London. Those who completed the course were awarded a 'Wood Badge'. This wasn't a cloth badge, but a pair of wooden beads. One came from the ceremonial necklace of the Zulu chief, Dinizulu, and recipients carved their own second bead.
In 1987, four Wood Badge beads were given to Dinizulu's grandson as a symbolic act of returning the beads to their rightful heir. Today, leaders throughout the world continue the tradition of the Wood Badge and receive replica wooden beads. Leaders are also enrolled as members of the 1st Gilwell Park Scout Group, and can wear the distinctive Gilwell scarf and woggle.
Sending out Wood Badges
Wood Badges recommended on Compass are downloaded by UK Headquarters and sent out four times a year to District level (and above where relevant) unless otherwise specified.
Wood beads are also given out the first time a Wood Badge is achieved.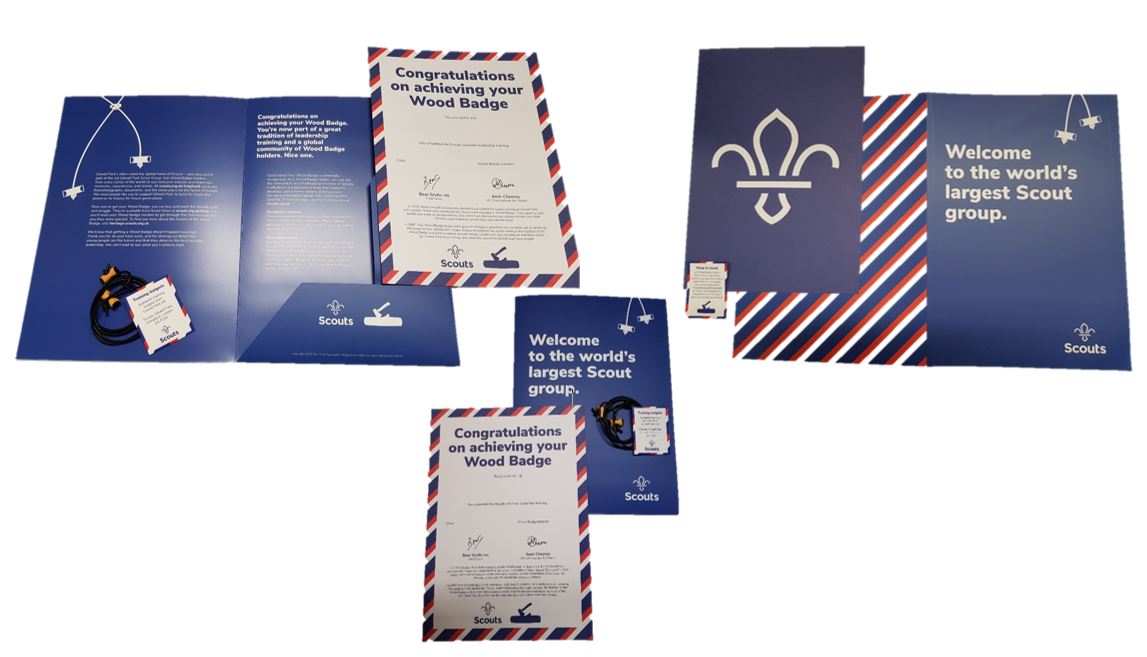 First mail out
Wood Badges recommended between: 1 January to 31 March
Wood Badges dispatched: By 31 May
Second mail out
Wood Badges recommended between: 1 April to 30 June
Wood Badges dispatched: By 31 August
Third mail out
Wood Badges recommended between: 1 July to 30 September
Wood Badges dispatched: By 30 November
Fourth mail out
Awards achieved between: 1 October to 31 December
Wood Badges dispatched: By 28/29 February
Buying additional items
Additional Wood Badge items (including Gilwell Oak Wood beads) available to buy from Scout Store.
Check out the full range.