An introduction to awards and recognition
Learn about our awards, getting started and a message from Chief Scout, Bear Grylls OBE.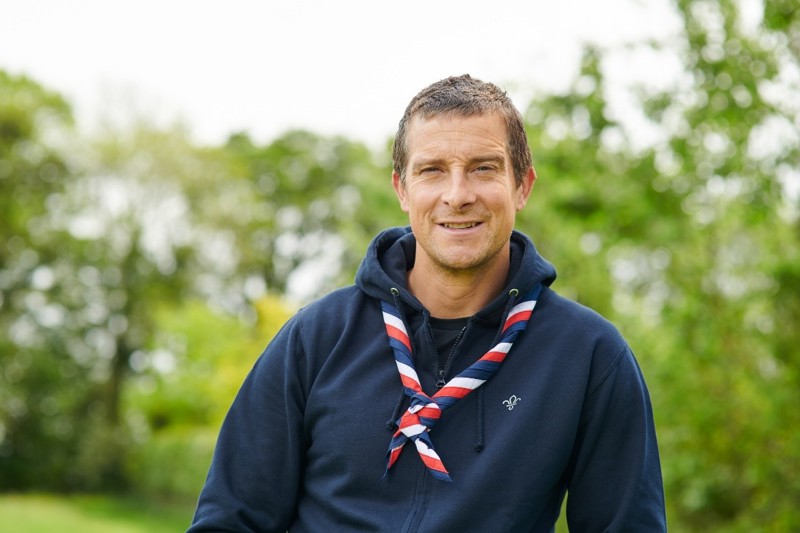 A message from Bear
Our awards: helping you to say thank you
It's so important that we thank and recognise our fellow Scouts for their incredible service. These are the shining lights who make Scouts possible.
Most of us in Scouts look for, and expect, no reward. But a timely word of thanks is always appreciated and can work wonders.
That's why I'd like you to think about putting people forward for our award scheme. Our Service Awards are an opportunity to make that occasional 'thank you' even more special. They're for those special volunteers who, over time, you find yourself thanking more frequently.
We know that you're busy people, which is why we want to make the nomination process as simple as possible. You will find all the information you need on these pages. Our brilliant National Awards Advisory Group is supporting us with this; they're the team who makes sure the system works – and it's these experts who've helped pull this information together.
I also love the fact we celebrate those young people and adults who show courage in adversity and quick thinking in the face of danger. In this pack, you'll also find out how to nominate people for Gallantry and Meritorious Conduct, including the Cornwell Scout Badge.
While we can't recognise everyone every year – it's vital we recognise those who have truly shone. So have a careful think about those most deserving and don't delay with your nomination. An award can mean the world to these outstanding people and their families.
Thank you,
Chief Scout
Bear Grylls OBE
Introduction
At Scouts, all of our volunteers help to shape young people's lives for the better. Just as our young people appreciate, and look up to their leaders and role models, we want our volunteers to know just how amazing they are too.
Whether you've helped out as a Beaver leader for years, put in every effort to make sure that all of our young people get the most out of their Scouting experience, or you've been exceptionally brave when times get tough, our awards are here to recognise the things you do.
Celebrating someone's hard work is always important, and can motivate them even more. If you want to nominate someone for an award, take a look through the ones we offer. Or, if you just want a way to say thank you, take a look at some of our thank you ideas.
If you've lost an award, or you just want another one for your uniform, you can get them from Scout Stores.
If you need help with anything on the awards pages, you can get in touch with the UK Headquarters Awards Team, who will be able to help.
Getting started
Awards are our way of saying thank you for something exceptional, so when making a nomination, it's important to recognise this, and below are some tips.
Think about our fellow volunteers, the people who are always doing even more than is expected of them.
Their conduct may have been outstanding and worthy of recognition, been meritorious or even gallant.
How long have they been doing it for and do they already have an award?
Have a conversation with their line manager(s) to determine how best to recognise them.
Are they up to date with all their training?
Are they compliant with disclosure requirements?
Note down all the brilliant things they do for the Scouts (with a time frame).
Note down examples of when they were a positive role model despite personal adversity or very brave (collect evidence where possible).
Knowing them helps. Ask others for their input and build up a good factual picture of why they should be considered for an award. This may form the citation, where one is required. Make the citation accurate, concise, but enough detail to tell the amazing story.
Keep the nomination secret, individuals should not be aware of considerations or submissions and they should not be made by relatives.
Send nomination form to the relevant individual for support/approval.
Submit award decisions online or send nomination form to UK Headquarters Awards Team for processing.
Success! (If award is approved) send congratulations, arrange a presentation event, do some publicity.
Thanks Badge
This may be a suitable local thank you for a short-term valuable piece of work or a longer-term commitment.
Learn more about the badge
To watch in full screen, double click the video