Royal Navy
Check out how the Royal Navy is supporting our Time on the Water activity programme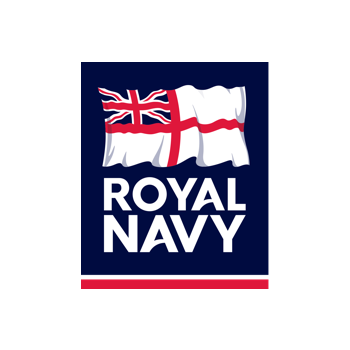 Sharing its knowledge and expertise, the Royal Navy encourages our volunteers to teach skills for life.
Time on the Water Staged Activity Badges 
You can earn Time on the Water staged badges when you take part in any of these activities:
Kayaking
Canoeing
Sailing
Windsurfing
Power boating
Kite boarding
Surfing
Yachting
Motor cruising
Narrow boating
Pulling or rowing
White water rafting
Traditional rafting
Paddle boarding.
For Beavers - each session should last about one hour
For Cubs - an ideal session length goes up to 1-2 hours
For Scouts and Explorers - sessions should last about 2-3 hours
Please remember: You must be properly dressed and equipped for your activity and the weather conditions. Your leader will also need to make sure you're following the activity rules in chapter nine of the Policy and Organisation Rules and the Activity Permit Scheme.
Funding for Sea Scout groups
The Royal Navy generously support Scouting with grant funding available for RN registered Sea Scout groups to purchase equipment and take part in training. 
Find out more about the Scout Grants Committee
Free Paddlesport Instructor courses for adult volunteers
The Royal Navy is offering the opportunity for Scout leaders to go on a free paddlesport instructor course run by Prime Paddling.  
New course dates will released soon, keep checking back for more details!
As well as gaining the Paddlesport Instructor (PSI) qualification, leaders will gain a B1 Canoeing or Kayaking permit, satisfying the Scout requirement in the Policy, Organisation and Rules (POR).
Paddlesport Course Requirements
Course attendees must have the following qualifications to be accepted onto the course: 
Hold a full British Canoeing Home Nation Association Membership (£35-£45 dependent on age)

British Canoeing Home Nation Association Registration Of course Attendance (£45)

British Canoeing Foundation Safety and Rescue Training (Cost varies usually £60) 

Personal paddling and rescue competence, this is of the same competence of someone with the BC Paddle Explore Award

Minimum age of 18

All PSI applicants must have the above prerequisites as late notice withdrawals result in other Scout leaders not being able to book
If you would like to take part and meet the pre-course requirements detailed above, please fill out the form below to register your interest.
Important Information
There are 6 spaces available for each course so please register your interest in good time
By signing up to take part, you give your consent to share your data directly with the The Royal Navy and Prime Paddling. Please check their privacy policies for further information
Free Powerboat Instructor courses for adult volunteers 
The Powerboat Instructor course takes place at HMS Raleigh, Jupiter Point in Cornwall. 
Course attendees must have the following qualifications to be accepted onto the course: 
Must have passed the Powerboat Level 2 certificate for a minimum of five seasons' experience of power boating. (For those who use Powerboats as part of their job this requirement is reduced to one season)
Candidates will hold a RYA recognised First Aid certificate (see RYA website for confirmation)
Must be over the minimum age limit of 16.
You must also be a member of the RYA.
 Please check back regularly for more information on future courses! 
About the Royal Navy
In times of peace and conflict, the Royal Navy is key to Britain's prosperity and success. The Royal Navy help to stabilise the seas, keeping the maritime trade that's the lifeblood of the UK economy flowing.
Memorandum of Agreement
The Memorandum of Agreement between The Scouts and The Royal Navy (relating to the Admiralty Fund) outlines the agreement relating to funding allocated to Royal Navy Recognised Sea Scout groups
Find out more about the MOA