Scouts – 10½ to 14 years
Jump in and get muddy. Give back and get set. Scouts ignore the butterflies and go for it, and soon so will you.
Want to be a Scout? Find your local group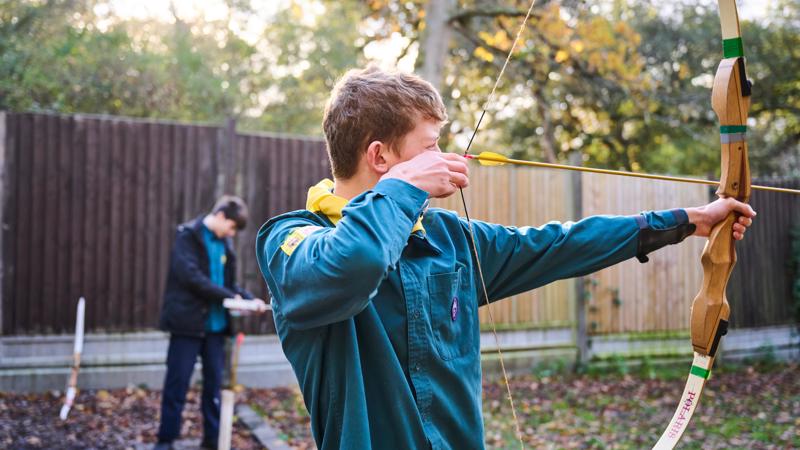 Scout accessories
From t-shirts to lunch boxes, water bottles and scratch poster to keep track of your achievements, we have it all.
Shop now >
Uniform and badge placement
You don't need a uniform to join Scouts. But once you've settled in, you'll start speedily earning badges, and you'll need to know where to put them.
What to wear at Scouts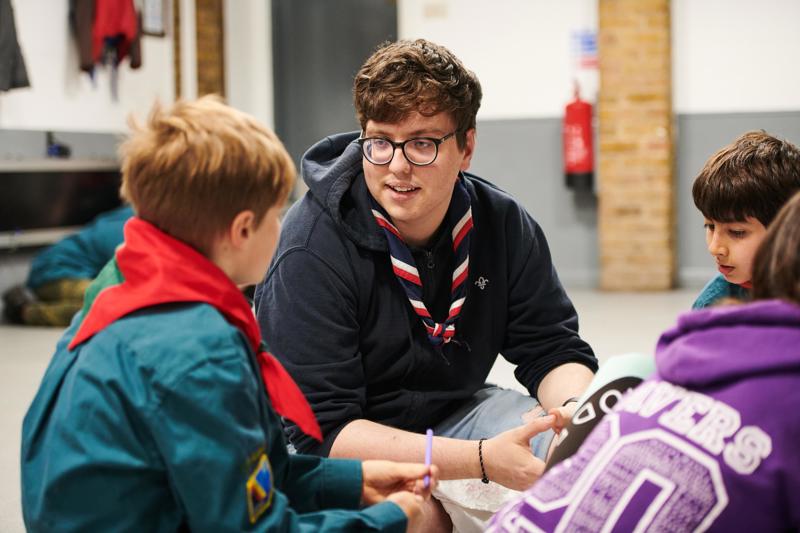 Scout leaders
All of our leaders are trained volunteers working to make Scouts the best it can be, but we don't just need swashbuckling adventurers to lead our expeditions. We also need tidy-uppers and tea-makers and great listeners from all walks of life – for as much or as little time as they can spare.
Learn about Volunteering >