Blog | 03 December 2021
What's it like being a young wheelchair user in Scouts?
We got an opportunity to talk to two young Scouts, Eddie and Penny, who are also members of the Kidz Board at Whizz-Kidz – a charity for young wheelchair users
Eddie has had an amazing time as a Scout. He was given a lot of opportunities that he tells us he's been very grateful for.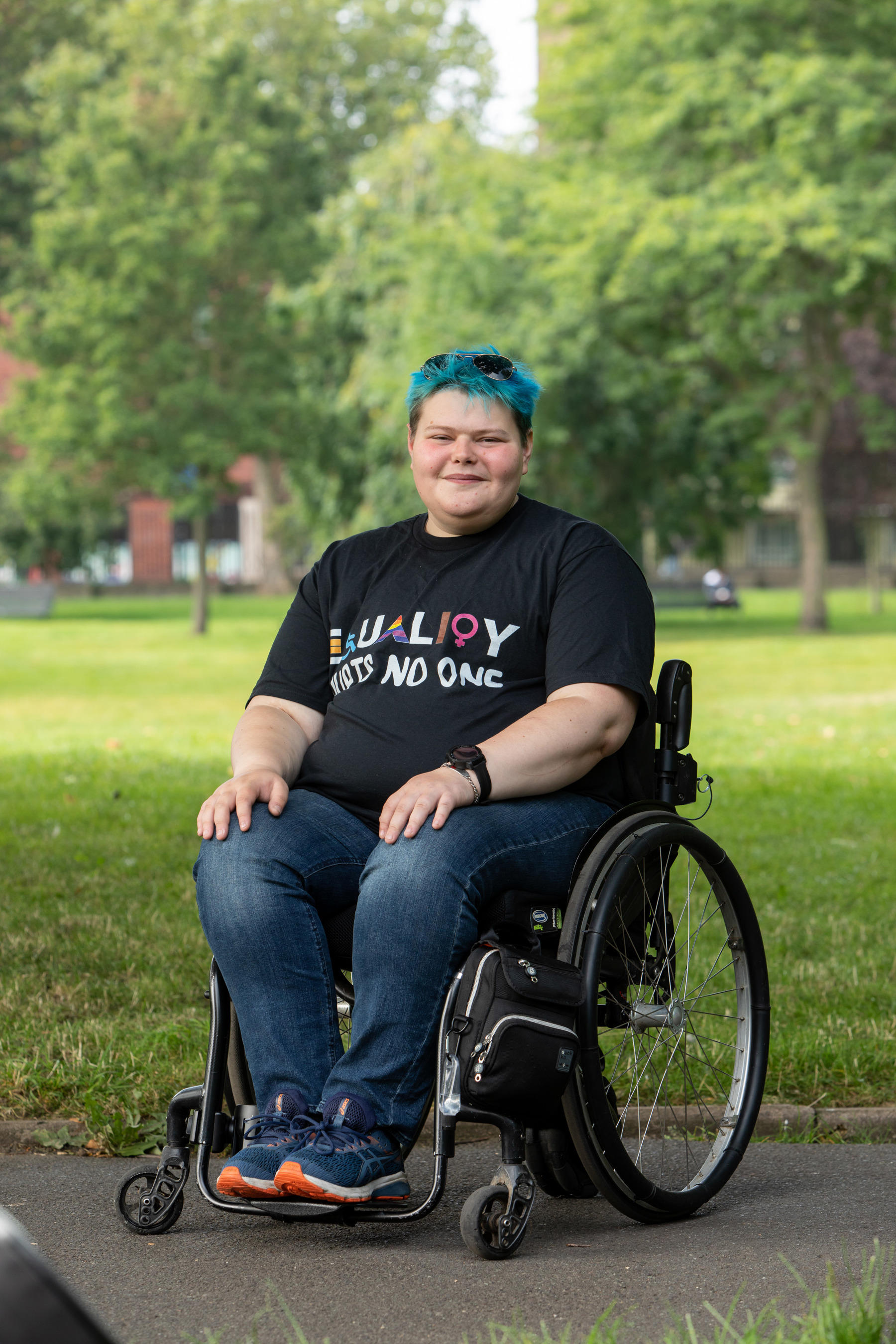 Hi Eddie! Shall we start with you telling us a bit about yourself?
I'm Eddie, I turned 20 last week. I'm studying law at university. In my spare time, I like to do a lot of Scouting activities like kayaking and archery.
What's your experience been like with Whizz-Kidz? And how did you come to be on the trustee board?
My experience with Whizz-Kidz has been absolutely amazing.
I needed a new wheelchair about three years ago and I was looking for places I could get one. I'd never heard of Whizz-Kidz before I applied for equipment from them. 
They told me they had some clubs too and invited me to come down and see what's going on. So, I went along to some of the clubs and got involved. 
About six months later, I was in the hospital, and the vacancy had actually come up on the Kidz Board. I wasn't completely sure I was going to apply to be honest because I was in the hospital and was quite unwell at the time. 
When I got discharged from the hospital, I realised I really wanted to be doing something and this seemed really interesting. So, I got in touch, and I got the role.
I've really enjoyed it. It's been incredible. The places I've been to and the people that I've met – It's been a really incredible experience.
What age were you when you joined Scouts? And can you tell me a bit about your experience there?
I was in Scouts from the age of six till about the age of 12. And then I left and re-joined at 15. I've been there ever since and now I'm in Network and I'm a leader. 
Also, so I got my first job through Scouts. I worked at Scout Adventures.
What's been your favourite part of Scouts?
I've learned so much! Especially at Scout Adventures, I learned a lot as it was my first job. I got qualifications from it. I learned to live more independently and learned how to really be a teenager.
Because, being disabled, I always felt like part of me was missing. But when I went to Scout Adventures, it was a very enclosed environment. It was just like me and like 20 other teenagers and it felt like I was really part of something.
I've just completed my Scouts of the World Award Badge. I did a 100-hour project, plus a 14-hour discovery weekend, plus my presentation. I set up a Facebook social network for young people with disabilities. We even had people from America. 
We did Zoom meetings every other week and we worked on some campaigns. It was really something where I take my personal interests and use them to gain one of the top awards in Scouts.
From your personal experiences, do you feel that Scouts has been supportive of your disability?
Absolutely. I went to the Meadows Explorer Scout unit in Edinburgh. With our Scout leader, a lovely woman named Allison, we went to the Monopoly run in York. 
Everything was fine going down there, and we had a great day. When we were going back, we went to get on the train and Allison had booked assistance in advance. 
When we got there, it turned out the train was not accessible. So, what they wanted to do was separate me by putting me on a separate train from everyone else and I'd be alone. 
We all needed to travel together because of the ratios of leaders to young people anyway, but Alison was absolutely amazing. She made sure that we could all get the train back together. She really fought for me.
She wrote a very strongly worded letter afterwards, and we got an apology, and they actually set up a meeting with me to apologise. 
You know, they really fought for me with everything I did. They always tried to make everything inclusive and when things went wrong, they would always, always make sure it was sorted out.
Is there anything you think your leaders could have done better to help with your disabilities?
I don't think there is, honestly. They were amazing – absolutely amazing. I couldn't fault them at all.
How can we encourage other young people with disabilities to join Scouts? And would you encourage them?
I think there needs to be more visibility for disabled people in Scouts. When I joined, I didn't know of anyone else who was disabled and a Scout. I thought I was the only one.
I have met some amazing people since who are Scouts and are also disabled. But I think with things like posters, advertisements and the website – they need to make sure that they are including disabled people and not just abled people.
What are your plans for the future after you graduate uni?
That's a difficult one. I have been thinking about this a lot recently. I'm currently doing an integrated Masters in Law.
I'm going to be doing four years at uni and then after that, I want to go back and work at Scout Adventures as a senior volunteer. I absolutely loved my time there and ever since I left, I've just missed it so much. 
The environment was incredible and to be able to do that work. It was so incredible. After that, I want to get a training contract and go into law, but I definitely want to go back to Scout Adventures.
We next spoke to Penny, who found her particular group more difficult to fit in with. 
It should be noted, as Penny acknowledges, that Scout volunteers aren't disability experts and are considerably time poor. However, as Scouts, we're good at keeping an open mind. We're always looking for opportunities where we can listen and learn – Disability History Month is a perfect time for that.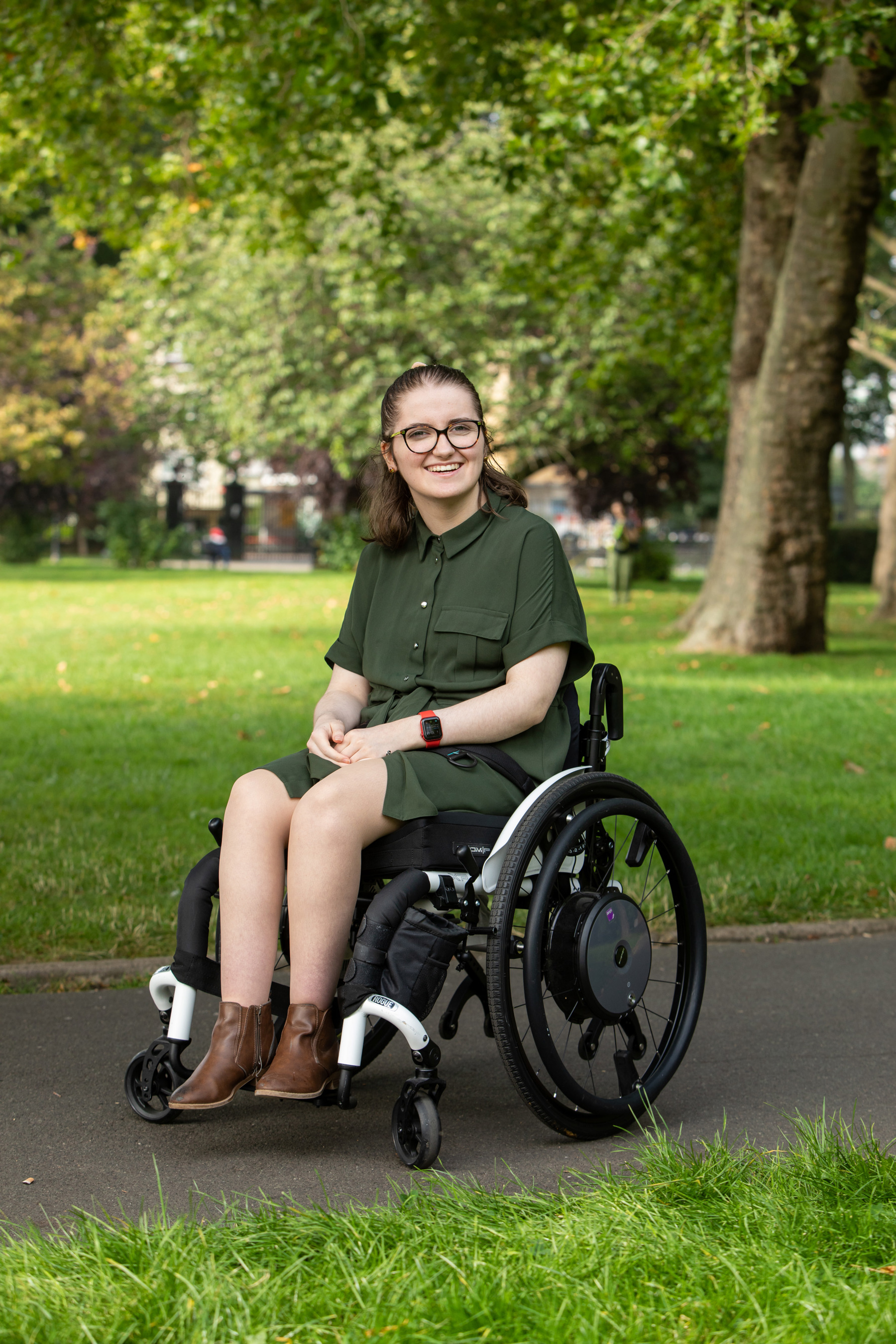 Tell us a bit about yourself, Penny.
My full name is Penelope, but everybody calls me Penny. I'm currently studying for a dual degree at the University of Leicester, but my third and fourth year will be at the University of Strasbourg. 
I'm pretty normal, I guess. I like to read. I like to go out with my friends. I'm really enjoying being able to do that now, because of the chairs that Whizz-Kidz have given me.
What's your experience been Like at Whizz-Kidz? And how did you come to be on the trustee board?
I got involved very, very young. 
When it came to the time for me to start school, I still couldn't walk. My mum took me to the doctors, and they said 'your child will be fine. She'll be running, jumping and walking by the time she's five years old'. Evidently, that wasn't true, because I'm sitting in a wheelchair right now.
They refused to give me a proper wheelchair because they thought there wasn't any point. So, they gave me an adult wheelchair that could fit me, my brother, my teacher and a dog in it.
I literally couldn't move at all; I couldn't even reach the wheels. The wheels fell off all the time, which meant that sometimes my brother would literally have to pick me up during primary school assemblies because none of the teachers would. 
So, then my mum found a leaflet for Whizz-Kidz. They paid for me to go to a massive kind of wheelchair showroom, there were at least 2000 wheelchairs with different types of wheels, all strapped on the wall.
The guy showed me all of the different things that I could get. He measured me and told me which type he thought was best for me, but he told me I can decide whatever one I felt was best for me. As disabled people, we don't really get a lot of choices. To have such an important thing to decide as a five-year-old and to have an adult trust you to do that was such an empowering experience. 
And from then, I've done everything you could possibly do with Whizz-Kidz, which led me to join the Kidz Board in 2018. But as a Whizz-Kid veteran, that was really the only step left to take.
What's your experience been like with Scouts?
I joined right after I got my first rescue wheelchair. I wanted to join for a while because my brother was a Cub and I wanted to do everything my brother did. 
I was like, 'Now I've got the right chair, I can finally do it.' As much as I'm grateful that Eddie had a wonderful experience, I can' t say the same about my own. 
Obviously, Scouts is run by local people in different areas. In the area that I joined, the Scout leader for Beavers did let me join, but whenever it came time for me to get a badge or to partake in activities, I couldn't ever do it because they weren't going to adapt it for me. 
And the reason for that was, if it's adapted for me, then supposedly I wouldn't be working as hard as everybody else to get my badge. Sometimes they would be like – you can try, but we're not going to help you. 
So, I have a few memories of actually getting badges, like the ones where you learn to tie all the different knots and I learned basic first aid, I managed to do those things. 
I had enough tenacity to get all the way up to Cubs, but at that point – Cubs do more trips out of the Scout hub than Beavers. 
If the Beavers hub wasn't accessible by itself, it wouldn't have a disabled toilet. So, anytime that I wanted to attend a session, I had to make sure I didn't drink anything for three hours before because I didn't want to risk needing to go.
When I got to Cubs, and they started doing more trips out, it really kind of dipped even more for me, because they didn't check if anything was wheelchair accessible or if there was a different way of going about things. 
And I completely appreciate that the whole point of Scouts is that you complete set challenges, but if there is no physical way for somebody to complete a challenge, then what was the point of even letting me in?
What do you think Scout leaders could do to better support people with disabilities?
Obviously, I've not been with Scouts for a while – Eddie said that Scouts have included inclusion and diversity modules in the training. But even if Scouts are taking steps to change attitudes, which is great, it should also be remembered that the physical places that we went to were also a barrier. 
What are your plans for the future, after you graduate?
I have volunteered for 13 years now, and I can't see myself stopping. 
I would really appreciate the opportunity to stay in France after I complete my degree because I think it'd be a great opportunity. Plus, the city that I'm staying in for uni in France is close to my family abroad. So, it would be nice to see them more often. 
As we've now learned about two very different examples of young wheelchair users' experiences, we should ask ourselves, what type of experience have the disabled Scouts that we know had in our groups? And if we don't know, we should ask them ourselves.
We promise to keep working toward an organisation that is truly diverse and includes everybody. Thank you, Eddie and Penny, for sharing your stories with all of us.