Blog | 01 June 2021
Finding the right path – introducing Mahroof Malik, our newest Scout Adventurer
There aren't many mountains in Birmingham but that didn't stop the young Mahroof dreaming of them. Introduced to the outdoors by progressive teachers who understood the power of nature, Mahroof found his feet in the fields beyond the city's outskirts, then the Lake District. It was a journey that took him from Land's End to John O' Groats and finally, to the summit of Kilimanjaro.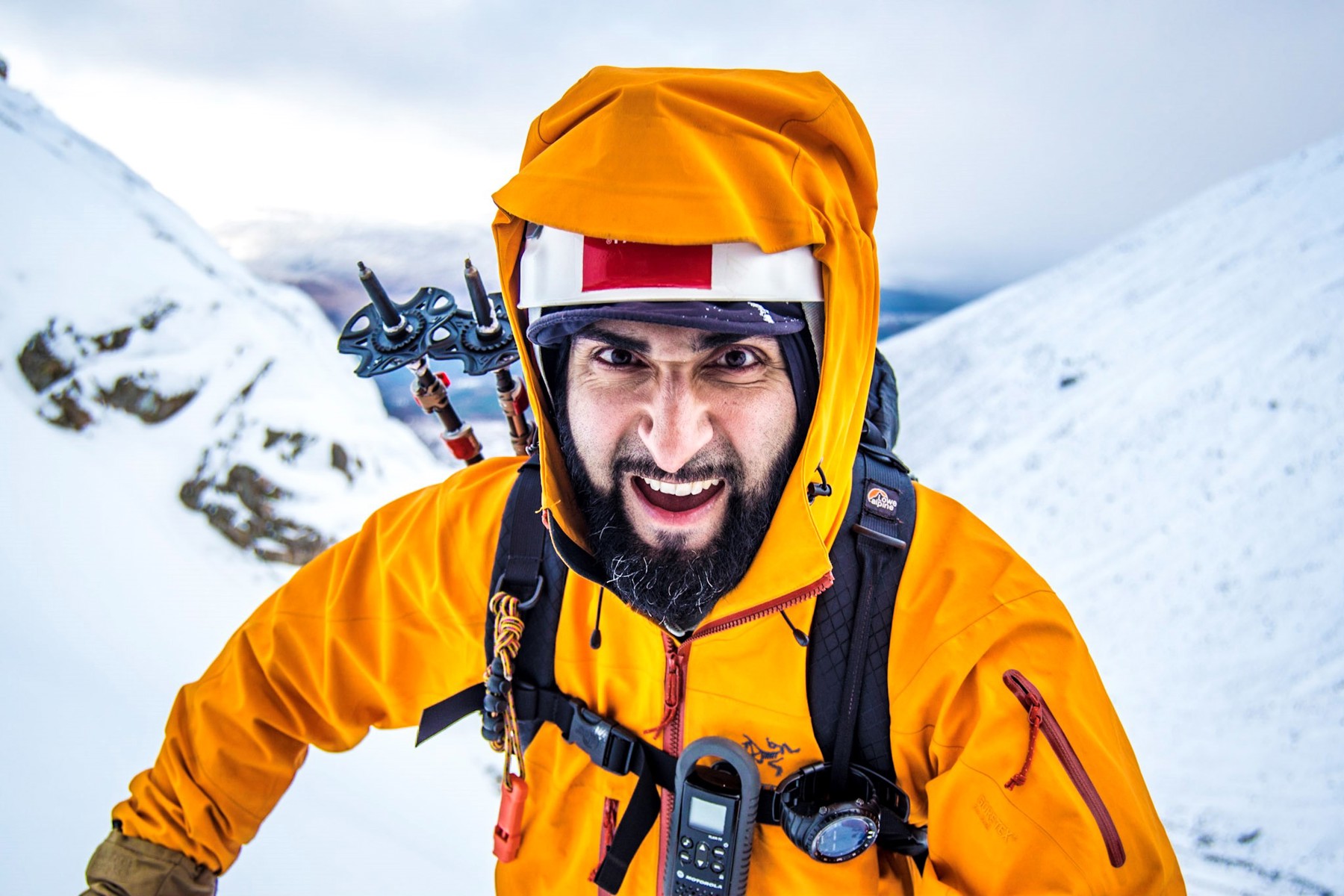 Now a Group Scout Leader in Birmingham, Mahroof believes everyone should get a chance to explore the outdoors. Balancing his life of adventure with his professional life, planning and managing the footpath network for Birmingham City Council, he's a shining example of someone who's followed their dreams and found their own journey in life.
How did you get your start in the outdoors? What was your first adventure?
I grew up playing outdoors in the 1980s, whether that was getting muddy in the garden, climbing trees, finding tadpoles in a pond or on a BMX bike, exploring the neighbourhood as many children did. 
I was also fortunate in that I had a really forward-thinking headmaster. He bought a little hut on the outskirts of Birmingham, and the school would take groups of children there on day and weekend trips. We were only about eight years old at the time and probably didn't realise we were only half an hour from home, but it felt like a wilderness to us. Then the opportunity came up to go to the Lake District – that was where I did my first hike and had my first taste of mountain biking. I was hooked.
From then on, I would go to outdoor activity centre trips from school and also learned to canoe quite proficiently, thanks to my history teacher! But I only really started exploring for myself once I was at university.
What benefits did you get from these trips into the countryside? 
It was about getting a different perspective. Up until then, adventure meant exploring the local neighbourhood and green spaces but going to places with actual mountains and lakes and forests was like a proper big adventure. It was also realising that you're travelling away from home; that you're really exploring a completely new place to you, seeing new things and having new experiences and that was very exciting… It still is!
What skills did you learn on these adventures?
These trips were my first experience of tasks like shelter building, foraging, learning about new plants and picking berries. Then, as I got older, other skills like hill walking, rock climbing and navigation developed but also camping, ropework skills and organising my gear. I also learned amazing personal skills – like teamwork and resilience – through outdoor adventures, which I think are such important Scouts skills. They're such powerful tools.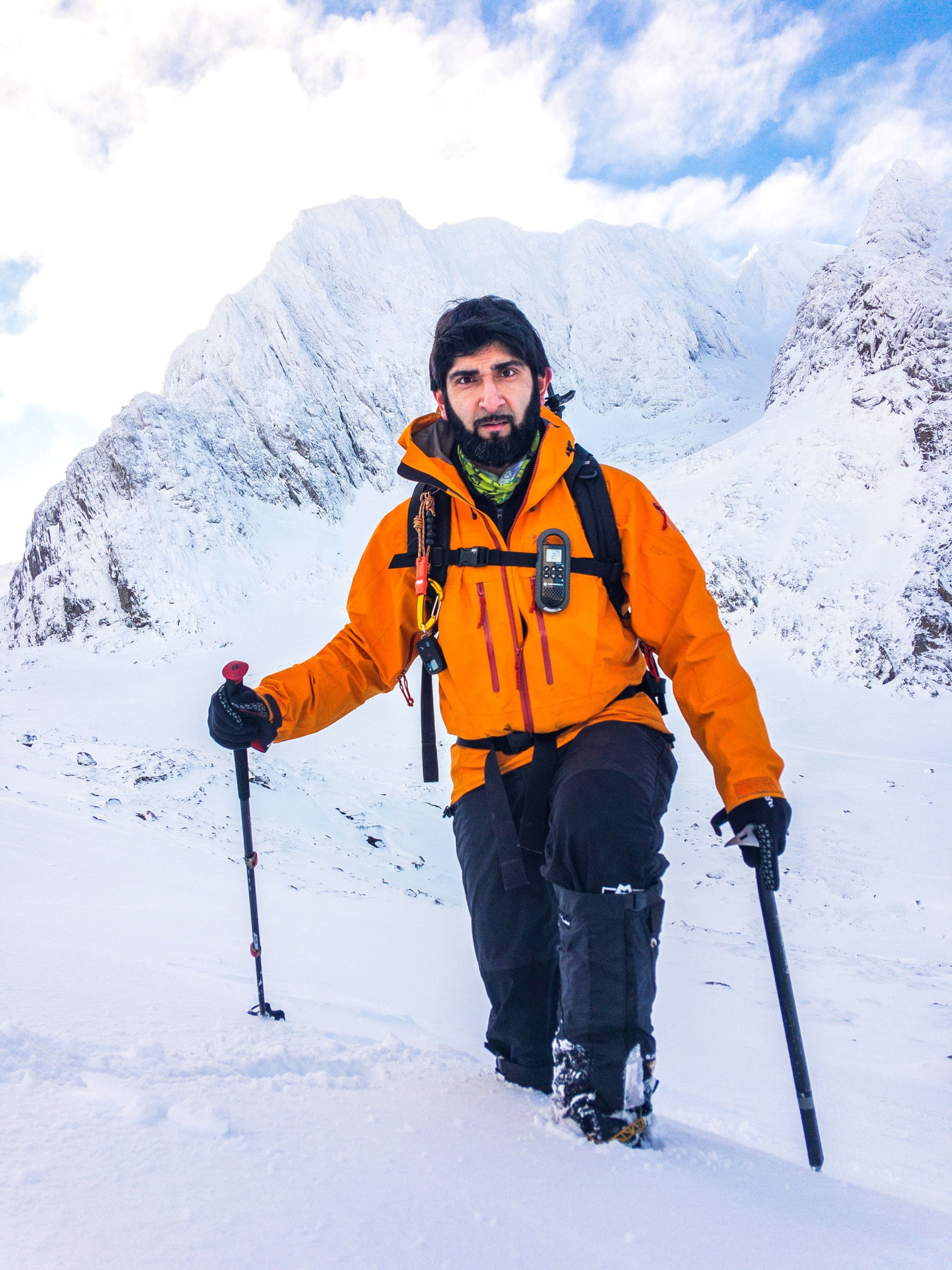 Do you think there's enough access to the outdoors for young people?
You know what, it's swings and roundabouts. I think in the past, schools might have had more power to run outdoor activities – less red tape and they weren't stretched as much – but now we have more understanding of the need to access outdoor spaces for health and wellbeing. People are also able to travel a lot more easily, and there's much better clothing and equipment available for young people to enjoy the outdoors. I always think that more can and should be done to make sure young people can access the outdoors. This is why Scouts is so important. We provide that space with good leadership, excellent facilities and a programme that really nurtures children to become adventurers.
Do you think you became a leader to pass on the opportunities in the outdoors you enjoyed when you were young?
Yes, most definitely. I joined the mountaineering society when I was at university, but I didn't know anyone else from the Black and minority ethnic community going outdoors when I was younger. I felt an onus to be the one to introduce my community to it. I put myself at the forefront. There's a saying: 'If they can do it, I can do it. If they can't do it, I must do it.' There was a certain level of responsibility I put on my shoulders. I also knew from my own experience that experiencing the outdoors at a younger age makes it more likely that you'll continue doing so.
Who were your role models in the world of adventure?
I grew up in the era of Alan Hinkes completing his 8,000-metre challenge (climbing all 14 of the mountains in the Himalayas over 8,000 metres) and was fortunate enough to meet him. I was also in awe of explorers like Ranulph Fiennes, which got me reading about adventurers like Ibn Batutua and Shackleton. It's fascinating for me to read and learn about the amazing feats of others who've trodden the paths before us. It inspires me to do more.
What was the path that took you to Kilimanjaro?
It started off with my brother wanting to go. He said that he and some of his friends were going, and I said to myself – 'Do you know what? I'll do that. It sounds like a fun thing to do.' We wanted to go on safari too. Who goes to Africa and doesn't go on Safari? We were fundraising for a great cause – they were building a school and we wanted to support that.
My brother and I extensively researched what we needed to do. We knew about fitness regimes, equipment, diet – everything. We were really well prepared. There were others in the team but unfortunately, they weren't all as ready as us. Out of the 11 or 12 people on the trip, only four of us reached the summit.
At the top, it was one of the few moments I've cried. It was really emotional, especially considering that the ice sheet at the top is constantly melting; I didn't know whether I'd ever be back.
We nearly didn't make it. Our guide was suffering from the altitude and didn't want to pass the first summit, but we just wanted to keep going. Some of the people we least expected to make it turned out to be so gutsy – they had such a never-give-up spirit.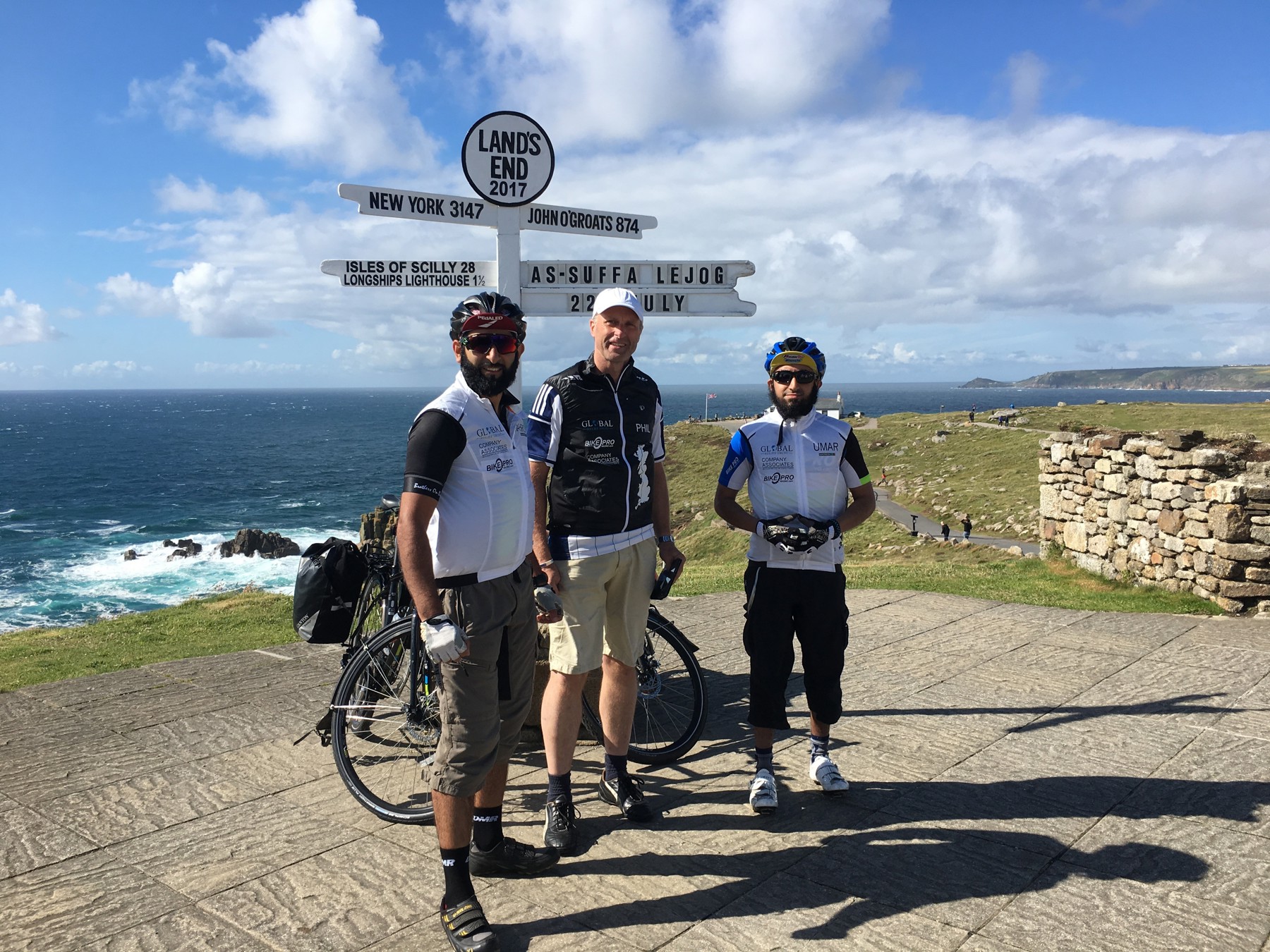 What's the most beautiful sight you've woken up to in the outdoors?
Ooh, there are two I can think of. Waking up in Greenland to see the Aurora Borealis dancing away, completely covering the sky, was mesmerising.
High in the mountains, you get to see the temperature inversion affecting the clouds and then the sunrise above that. It's incredible. You can even see the curvature of the Earth!
How do you get time for adventures?
Adventure can be as big or small as you want it to be. So long as you've got that spirit of adventure, that's the most important thing. Adventure is like a little child looking at a hole in a hedge and wondering what's beyond it.  
Most of my adventures tend to be at the weekend, but I normally have one or two big trips each year. I did Land's End to John O'Groats a few years back, and I'm now planning a trip to Northern Pakistan. But there are always these small wins – a weekend away, a day trip mountain biking here, or a hike there. You can easily fit in adventure. It's really about your mind set. You can start by looking at map of where you live and go to a place you've not been before.
How did you get involved in Scouts?
Sadly, I was never a Scout growing up. I first really learnt about Scouts when I worked at a bike shop, after leaving school. The owner, Arthur, was a Scout leader and taught me some knots when he found out I was a climber. When As-Suffa Institute (where I studied) was looking to provide a service to young people, I offered to help, and this developed into our Scout group.
What keeps you volunteering?
For me, it's about passing things on. It's one of the reasons I do Scouts. If I've taught someone a little bit of navigation, then that can spark something. Just a little bit of encouragement can open the floodgates to adventure.
So much adventure is about the journey – it's not about the destination, it's about who you meet on the way, and what you learn.