Blog | 03 February 2021
Be active to boost your wellbeing
We've all heard that exercise is good for wellbeing. But how does it make a difference, what counts, and what should you do if you're struggling to get moving? With a little help from our friends at Mind, we look at the why, what, and how of exercise for mental health.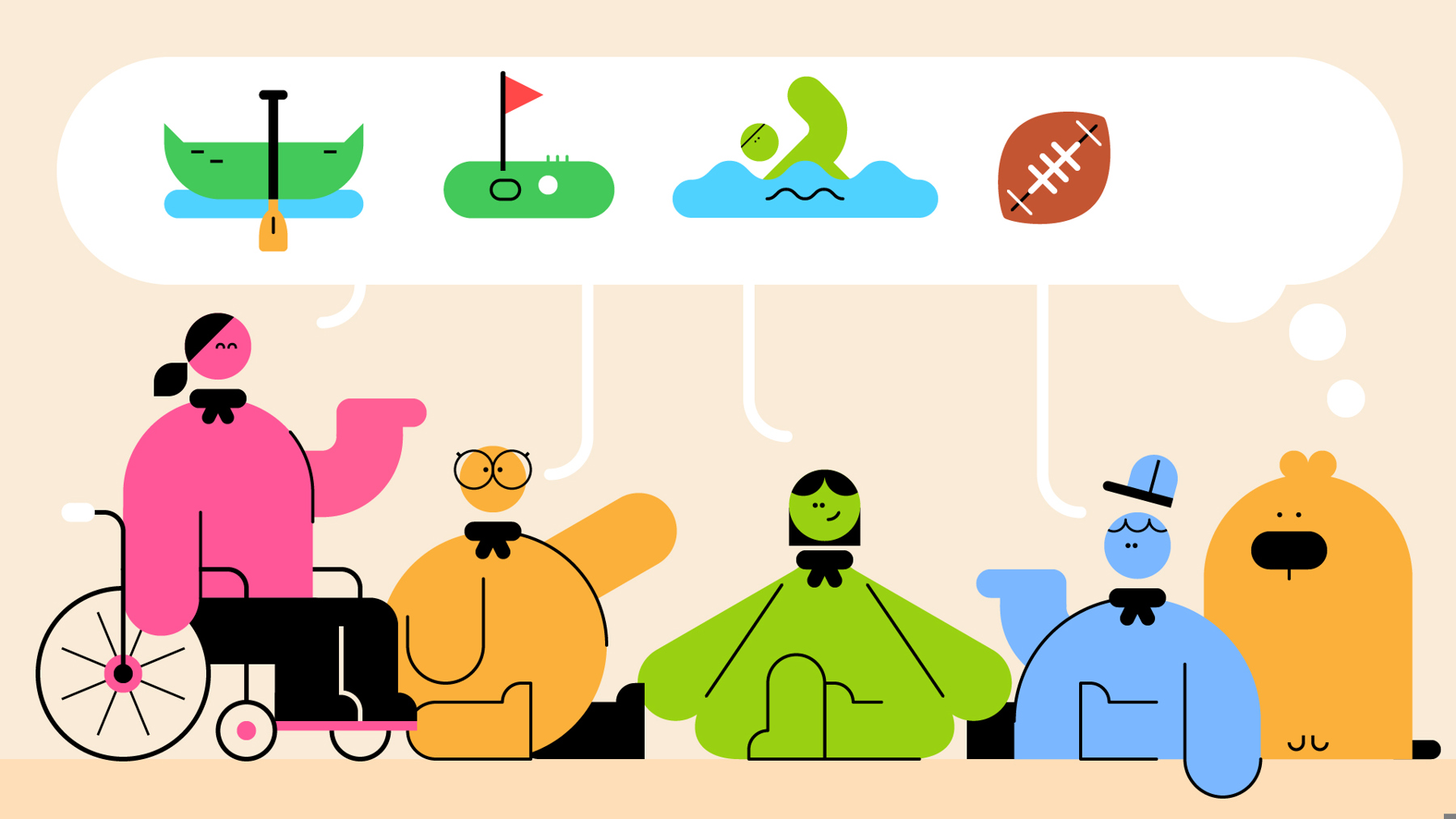 Does exercise benefit my mental health?
For most people, exercise is a great mood booster. Physical activity releases feel-good hormones that can help people feel better and more energetic. It can also help with sleep (by making people feel more tired at the end of the day) and stress (by releasing the stress-management hormone cortisol and giving people a positive distraction).
We also know that exercise can help boost people's self-esteem and reduce their risk of depression.
It's important to remember that exercise isn't magic. Sometimes people don't find it helpful; it can also have a negative impact on people's wellbeing, especially if they have eating difficulties or tend to overtrain.
What kind of exercise should I do?
Being physically active just means moving your body more. That's not to say you have to start jogging or take up an organised sport (though some people find them great). You could also try playing an active computer game, having a mini dance party at home, or getting stuck in to an active chore like hoovering. Still not feeling inspired? Check out Mind's huge list of ideas.
It's all about finding something that works for you, so be curious, try something new, and see how it goes.
How do I get stuck in?
Don't try to run a marathon on day one. Choose something that's realistic and achievable – this means working with your level of fitness and usual routine to set your own goals that make sense for you.
Make sure you have the basics. You won't get far if you don't have clothes you can move in and a water bottle to stay hydrated, for example.  
If it's allowed with the government restrictions in your area, it's up to you whether you go solo or try to find an inclusive class or group of like-mined people. Think about which you'd prefer – you may find the support of others boosts your confidence, or you may want to clear your head by getting stuck in on your own. 
Once you've found something you enjoy, you may want to invest in things that help you take it further. You could look at wicking tops that help draw moisture away from your body or a comfy backpack to hold everything you need.
What if exercise isn't helping?
If you find that sometimes exercise doesn't work for you, that's OK: you've learned something valuable. Take a deep breath, change your routine or activity, and be kind to yourself as you try, try again. Mind has some great tips that may help if getting active isn't working for you.
 As always, it's OK to need more help with your wellbeing. If you're struggling with mental health, or you're worried your relationship with exercise is unhealthy, speak to your GP or reach out to a charity like Mind.
Further reading
Coming Soon
Related links
Coming Soon