Blog | 01 June 2020
Three more amazing things you're doing during lockdown
Graeme Hamilton, Deputy UK Chief Commissioner
If you loved our first blog post on 3 amazing things you're doing during lockdown, then you'll love this. We've got 3 more examples that show just how creative our volunteers and their Groups have been during lockdown so far.
1. Toilet roll challenge
A new-found love for Tiktok is definitely something that we've seen emerge during lockdown, with countless Tiktok challenges and trends being shared all over social media. Some of us might be guilty of spending the afternoon watching one after the other – it's easily done! One challenge in particular is the toilet roll challenge, and the Cub Pack from 2nd Willenden have given this a go.
'The Cubs really enjoyed being part of this project and are proud of the finished video. It's been a great way to keep in contact and keep morale boosted during this time of virtual Scouts.' – Mum of Henry, aged 10
Watch the video here.
2. Famous portrait paintings
The Tate Modern and the National Portrait Gallery are places you can visit to see some of the greatest pieces of art from throughout history. But, if you want an art fix during lockdown while staying safe at home, you can follow in the footsteps of Kathy Riddell and her Group from Shere and Peaslake. With the help of some kitchen utensils, a few bed sheets and some family members, this group took on the task of re-creating famous portrait paintings, with amazing end results!
Whether you choose Girl with a Pearl Earring, or the Mona Lisa, this is something that everyone can get involved with.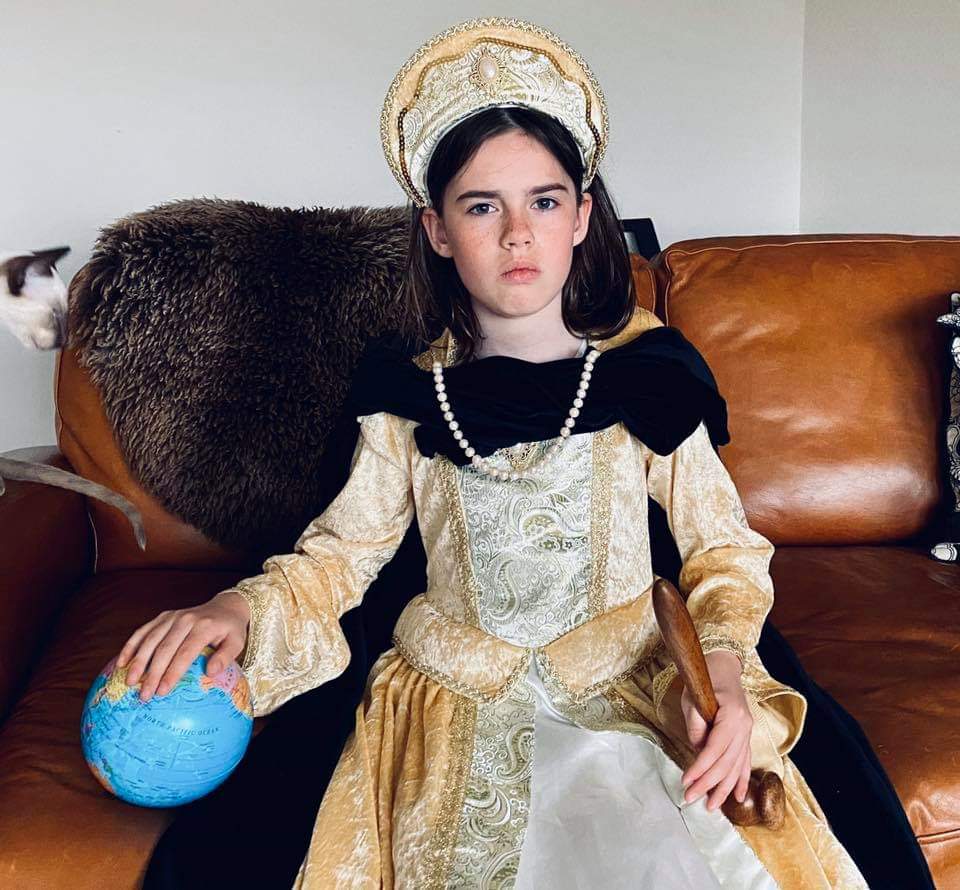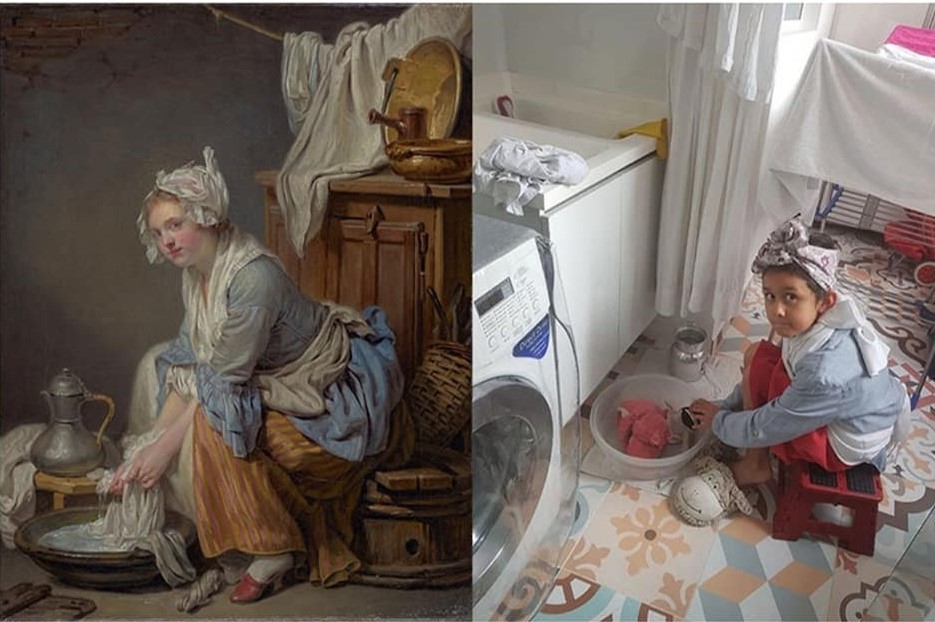 3. The Great Scouts Bake Off
Who doesn't love a good baking show? Biscuit week, bread week and the ultimate showstoppers are just some of the reasons why this is the guilty pleasure of many. We've definitely all tried to bake a banana bread or two since lockdown first started.
As part of their Creative Challenge Award, Stephen Gafson and 40 Scouts from 16th Edgware got together using Zoom and starred in their very own Bake Off.
'Scouts has been amazing during this crisis and were the first to create a sense of normality right from day one.' - Mum of Lexie, aged 10
'I think 16th Edgware is a great inspiration, not just to Scouts, but other youth groups and clubs in how life in lockdown can carry on.' – Mum of Jacob, aged 13
Take a look at some of their delicious creations here.
Read more examples of great Scouts projects here: Another three amazing things you're doing during lockdown. 
We always love hearing the exciting ways that Scouts is being delivered at home, so if your Group's up to something new, please do let us know. You can tell us all about the incredible things you're doing here.
Thank you, from all of us, for the amazing work you're doing to keep Scouts going through this challenging time.
Further reading
Coming Soon
Related links
Coming Soon