Blog | 09 May 2019
School of thought
Words: Aimee-lee Abraham | Pictures: Francesca Jones
By working in partnership with a local primary school, 1st Dings in Bristol thought they had simply found themselves a home. Little did they know that in doing so they'd be making strides towards community cohesion and offering a whole host of new opportunities to local parents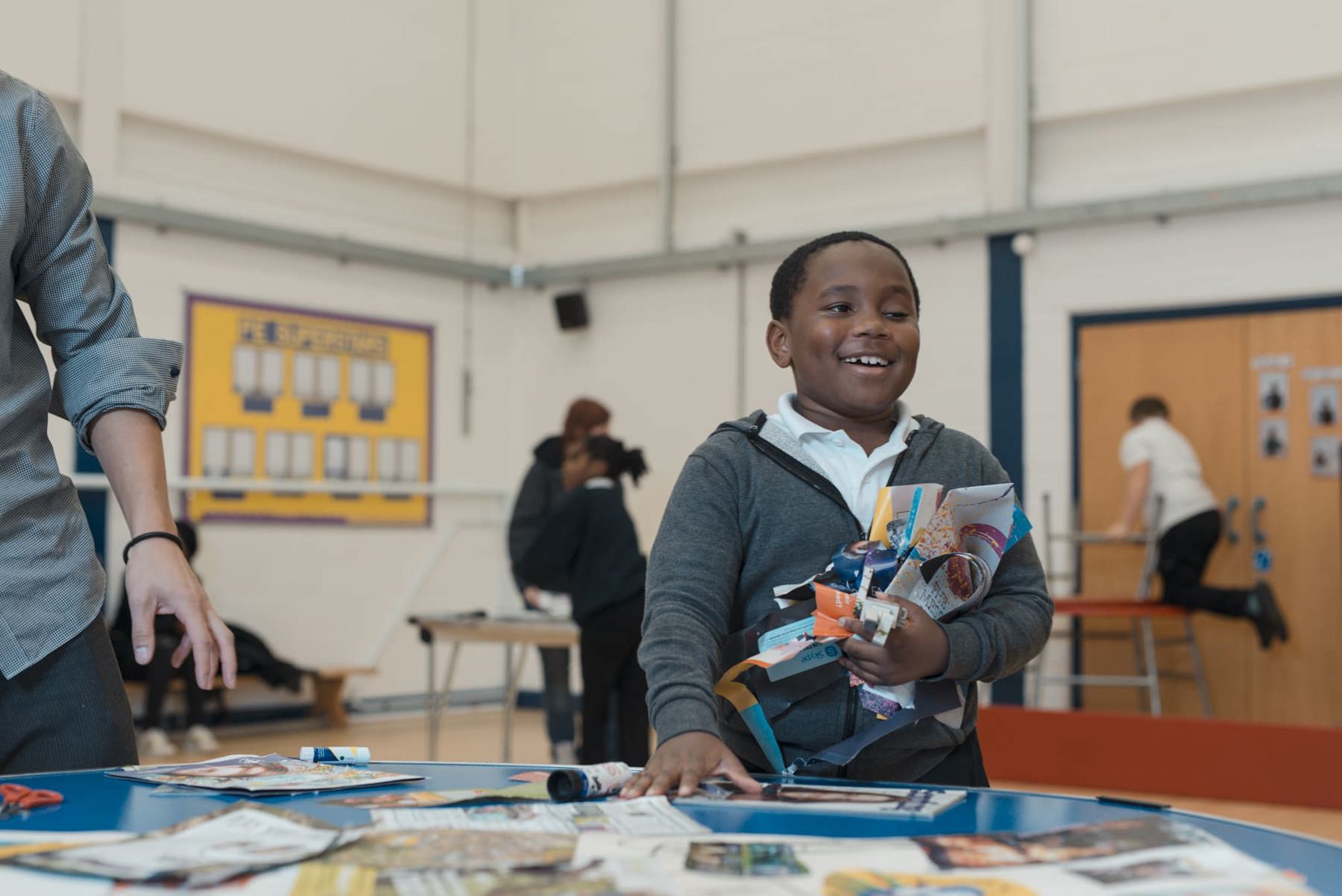 It's Thursday evening in Bristol and hail is hammering against the windowpane of Hannah More primary school. The streets are frosty and glum and half of the Scout Group has been struck down with a strain of flu, but for those who remain, it doesn't matter. Tonight, the group's newest recruits will be choosing the kinds of activities they'd like to try, ripping pages from magazines, designing their own adventures in the knowledge they can happen here. Next, they'll fashion hot air balloons from bin bags, and collapse in a giggling heap. Meanwhile, parent volunteers will stay long after the session has finished, sharing Scout Programme ideas, or simply catching up.
There is never a dull moment here at 1st Dings – a pilot Group trialled to fill a huge gap in local opportunities for young people – but it took time to get to this stage. It was clear a new Scout Group had the potential to thrive here, offering refuge and release to those at a loose end in the hours between school and bedtime. It was also clear there was a genuine need for outdoor adventure, with overcrowding and a shortage of green space impacting the wellbeing of local families.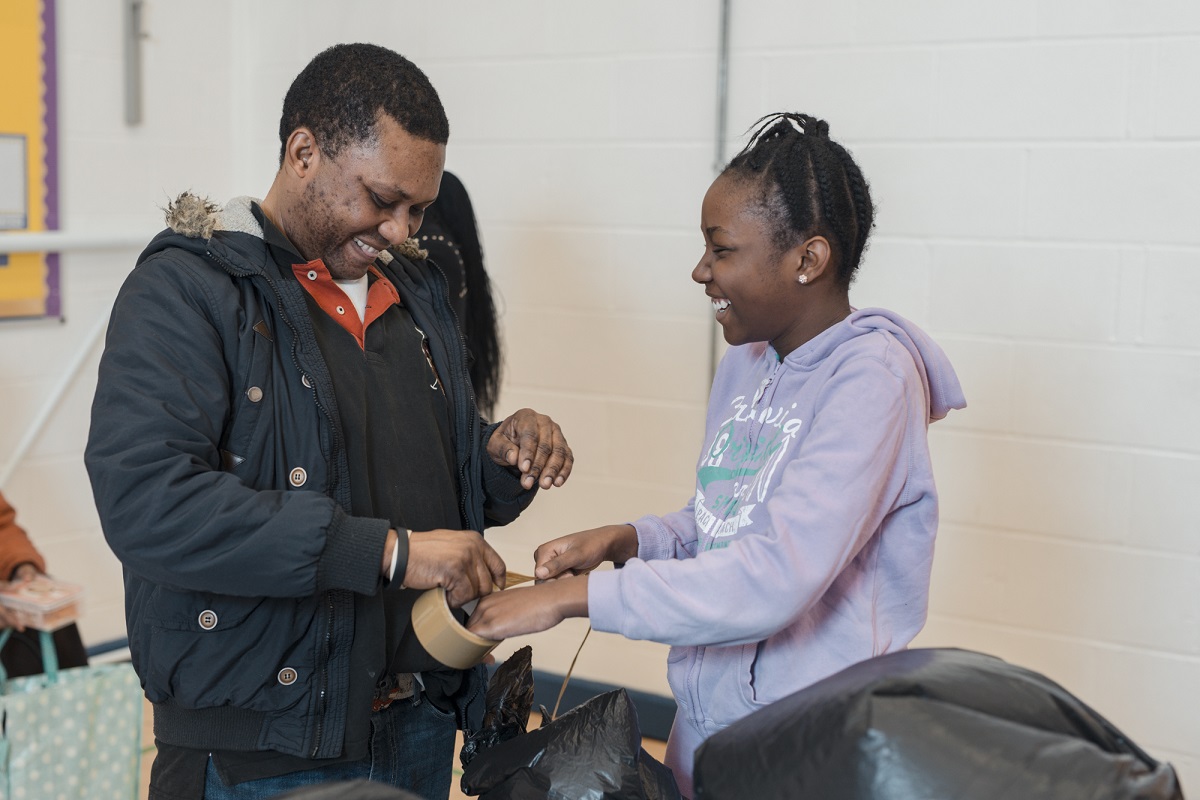 But, as the Group's current leader Georgie Hudd explains, articulating why the Scouts might be able to help develop skills to help young people succeed in life was not always easy. How do you reach out to parents who have never come across the Scouts before, let alone convince them of the benefits? How do you overcome multiple language barriers? And, in an area where tensions can arise between different cultural groups, how do you serve each community equally well, and make sure disputes never spill over into group time?
We had to wait for the right opportunity to reach that community, and we had to innovate
'We were keen to work with Somali parents in Bristol, for example.' Georgie explains. 'Not only was there an initial problem with translation, many Somali parents were unfamiliar with the concept of volunteering as a whole. We had to wait for the right opportunity to reach that community, and we had to innovate.'
After 18 months of searching, Georgie and team found Hannah More, a local primary school known for its inclusive approach. Having heard about another pilot Group at a nearby Muslim school, Headteacher Sue Ramsay was excited at the prospect of broadening pupil's horizons. Easing the financial strain on the Group, she offered up their school hall free of charge and set about spreading the news by plastering the local area with posters and roping in community development expert Ruth Cochrane to act as a mediator between the Movement and the parents. Though everyone expected pupils to enjoy the sessions, they did not anticipate the positive effect the Group would have in bringing parents closer together. 'Our children are naturally very cohesive. They mix very well,' Sue explains 'but we're aware parents may stay within their own groups if we don't do something to help. Scout groups present a chance for that to happen.'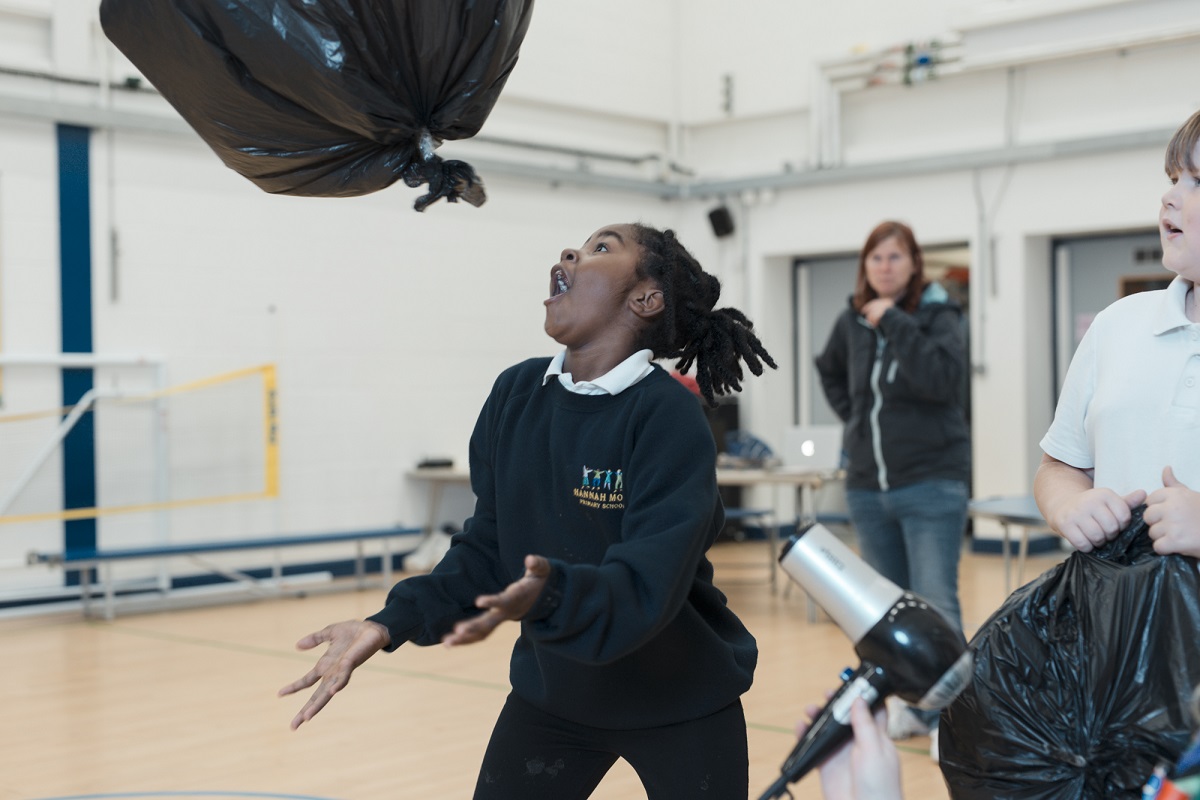 If it proves sustainable, this Group could be a real success story. So far, partnering with a close-knit school like Hannah More seems to be helping with adult recruitment, by allowing Georgie to reach out to a whole new generation of leaders and helpers, who may never have come across the Scouts otherwise.
When we visit, Bintu, a young helper whose siblings attend the Group, is calmly instructing the younger members. Rolling up her sleeves, kneading through the clay, she quietly encourages them to persist whenever their attentions wander. In the future, she wants to train as a paediatrician so she can help other young people. For now, she's just trying to make it through her GCSEs while gaining work experience along the way. This desire to chase new skills is fuelling her interest. Here, she gains useful hands-on experience with young people.
At one end of the table, Bintu's youngest sibling Ibra is fashioning a snow monster out of clay. At the other, Beaver Dominic is proudly displaying the imaginary breakfast he's created with his dad, Phil. Assembled on top of the bin-bag tablecloth is a toaster, complete with a moveable lever and two hollowed-out compartments for the bread. If it were real, Dominic is certain his creation would be top of the range, costing 'at least £60'. He's also made a bowl of inedible cornflakes and a pretend plate of toast with jam. The pair tuck into their imaginary meal, and in-between bites Phil tells me that this quality contact time with his son is what drew him to becoming a volunteer. In the beginning he had 'no idea what to expect', but as he saw improvements in Dominic's confidence, he began training to become a Beaver Leader.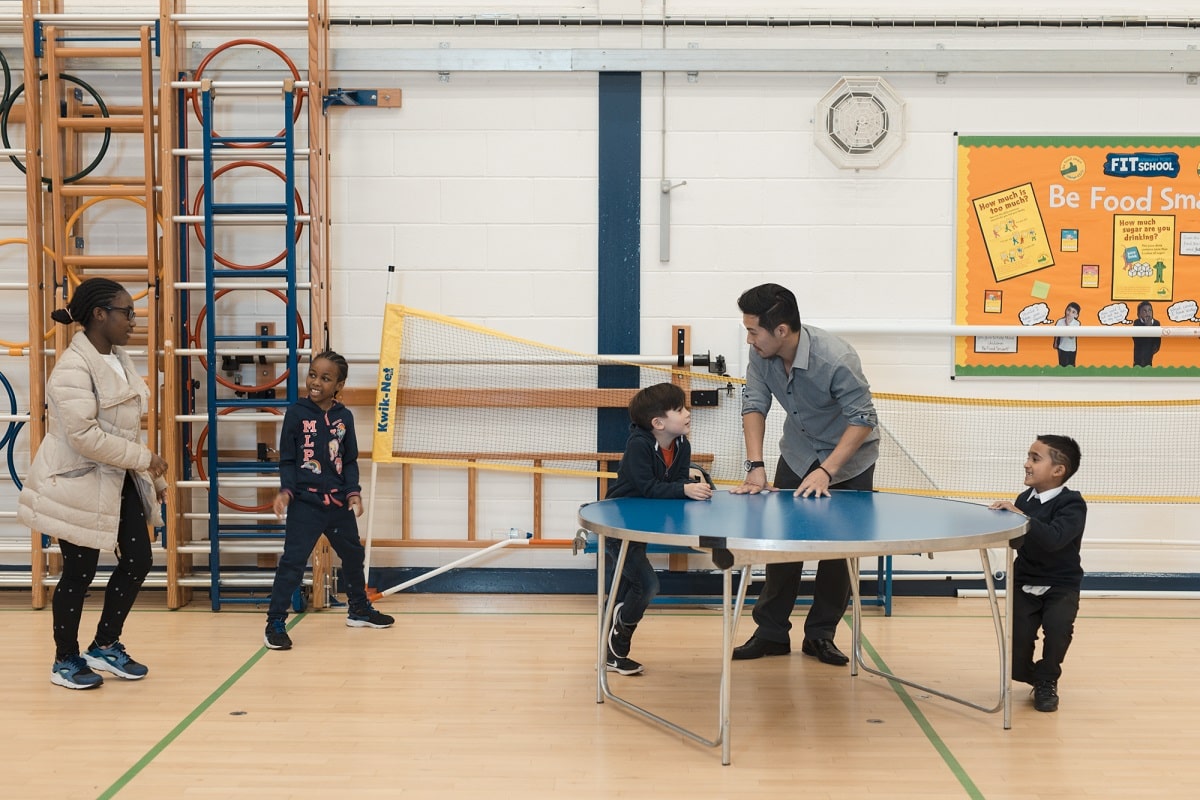 Since then, Phil has been here week in, week out and, like most of the other parents, has found himself unexpectedly hooked on the sheer possibility of it all. 'Dominic is quite a timid character. In the beginning he was reluctant to join in if older kids were around. But in the last few weeks I've seen a real change. Initially, I was quite happy sitting on the sidelines just to make sure he wasn't anxious being left by himself. But over time I've become hooked and now I really want to see the Group succeed. The numbers fluctuate, of course, but I'm optimistic we'll get there in the end. I'd love to grow the section so that Dominic can experience more with children his own age. At the moment it's quite mixed and we often have to combine sections to make it work.' he says.
Laura, whose daughter Courtney is one of the Group's only Scouts, has similar motivations. She works long hours, and struggles to connect during their frantic mid-week evenings. 'On weeknights it's a case of rushing home to make dinner for us both, frantically eating it, then going to bed and realising we haven't had chance to have a proper chat. During this hour at Scouts, we talk things through and try new things together. As long as she's happy, I'm happy. That's why I'm here.'
For other members of the Group, being here has also led to unexpected new skills, developing confidence that has not been felt for years. For Mags and her son Jack, for example, joining the Scouts has provided a newfound sense of purpose no one could have anticipated.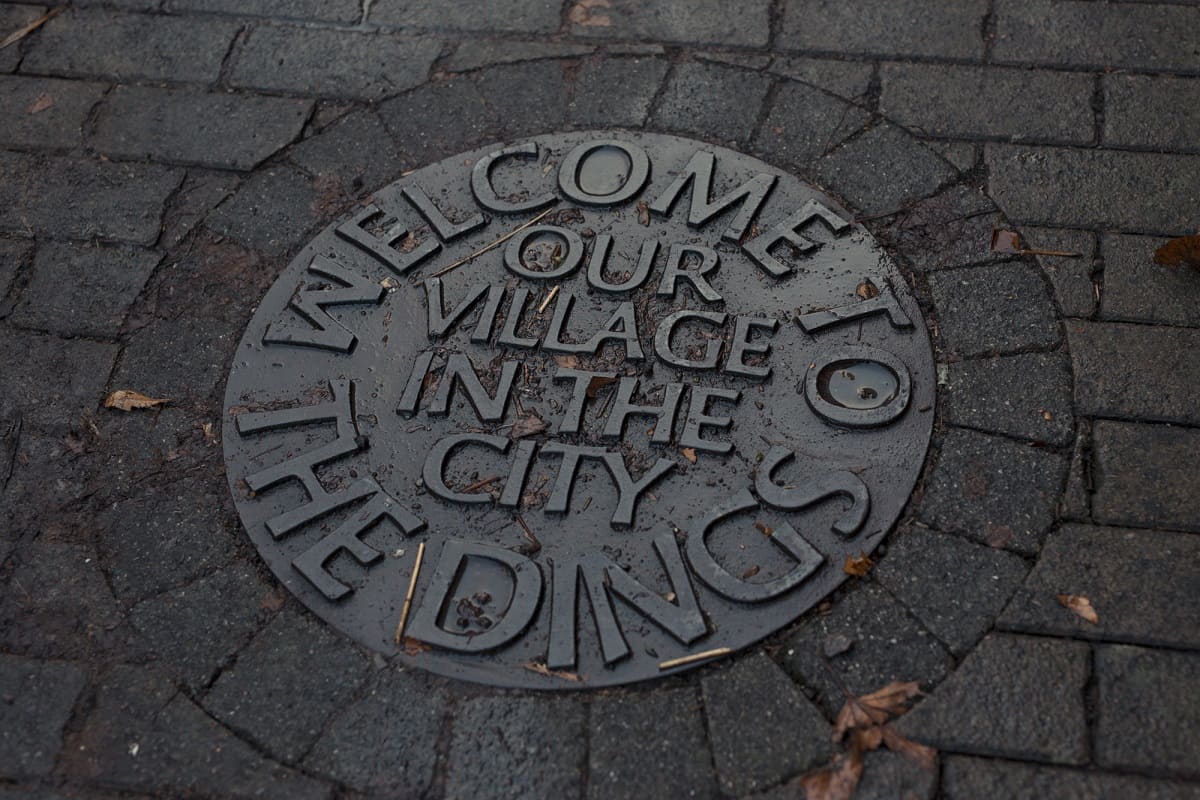 'When Mags came to the Group she had no qualifications. She has very little confidence in herself in terms of providing references and doing admin tasks, because she hasn't done those things before,' explains Georgie. 'But every week I'm receiving emails full of ideas she's initiated herself, which most leaders will agree is unheard of. She's up for the training. She's up for helping at residential trips. In the longer term, we're hoping to build up her skillset so she can feed that knowledge back into her community.'
Though it's too early to leave the Group unaided, the prognosis is positive. Despite the growing pains and the teething problems, the hall grows fuller by the week. And though there have been occasional clashes between parents who want to handle the Scout Programme differently, parents who may not otherwise cross paths can often be seen sharing stories and passing Tupperware full of snacks between the gym benches. It's a small gesture, but one that bodes well for community cohesion in a neighbourhood where social isolation and division is a real risk. Best still, as volunteers grow more confident and sure, word is spreading at rapid speed.
'Rather than trying to translate everything ourselves, we're working with parents to get the message out, and it seems to be working,' says Georgie. 'After all, parents are experts at knowing what each of their communities needs. Those who were tentative are starting to get involved, and going on an away day has helped to put everything into context. It's shown that the benefits of being a Scout exist beyond our own meeting place, that our Scout Group is part of something much bigger.'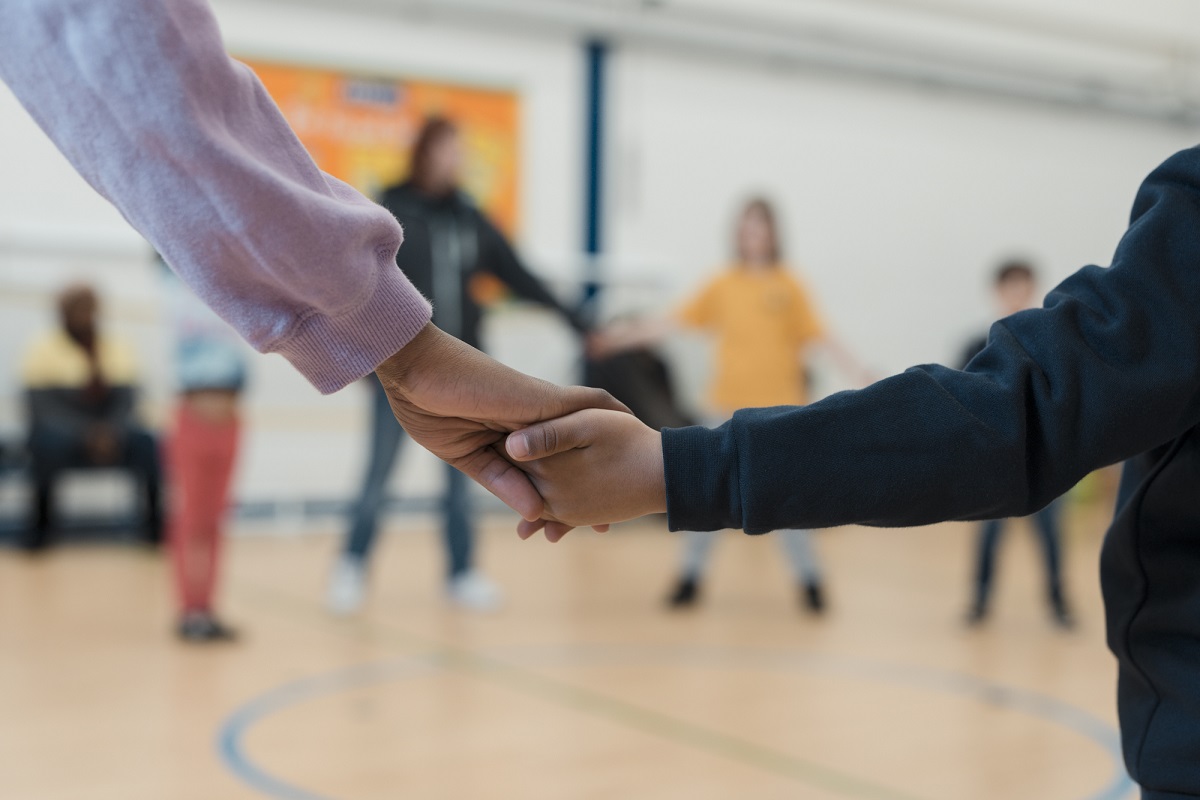 At the end of the Group session, Basmala puts her sculpture to one side and dives into her mother's outstretched arms, certificate in hand. This week, she was given an award for improving her English, and her mum thinks coming to Scouts may have played a role in boosting her confidence to speak outside the classroom. She laughs as she describes their new Thursday morning routine, which has become notably smoother since 1st Dings opened its doors. 'She's always packing her bag for Scouts the night before,' she laughs. 
Witnessing the Group in action, it's hard not to feel hopeful about the direction the Movement is heading. By embracing the challenges and working to create a diverse base of volunteers, the Group is showing adults who may not recognise themselves as potential Scouts that they too have a place here; that they too have skills to share and friendships to develop. 'These Groups are not easy to set up, but they're so needed,' says Georgie, smiling. 'It's our job to show young people and adults from all walks of life that we absolutely do see them as important - that everyone is rooting for them.'
As we exit the building, Basmala is twirling in the distance, and Dominic is reluctant to put on his coat. It seems they may have already found a home here. 
Further reading
Coming Soon
Related links
Coming Soon