Blog | 03 December 2019
Need some helping hands?
In Scouts we can always do with an extra pair of hands. But what's the best way to bring in parents and other volunteers? Here are nine of the best items on the brand centre to encourage people to take a deep breath and step out of the car park and into the hall…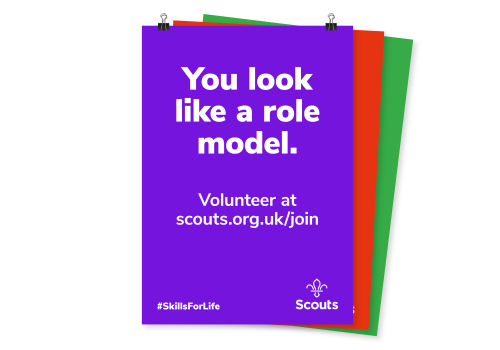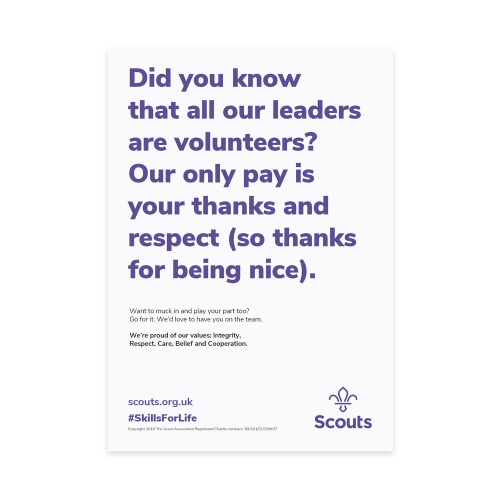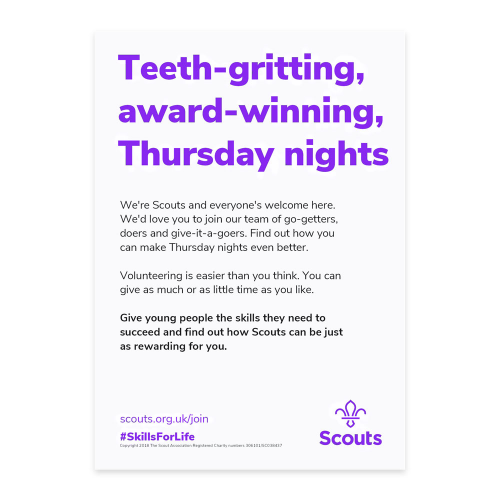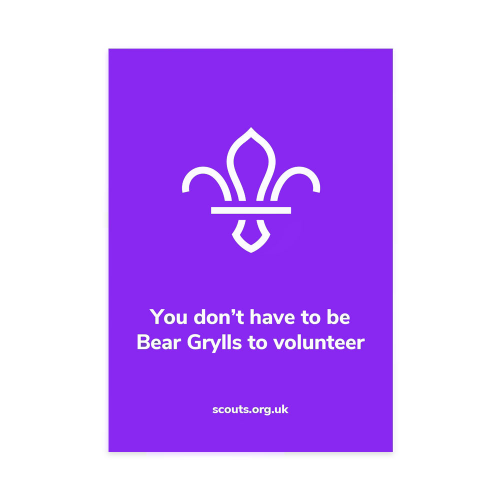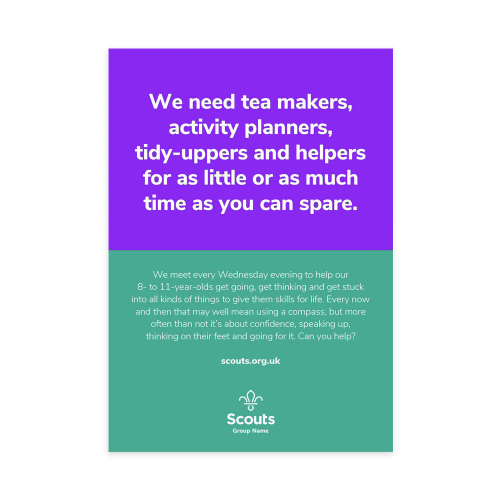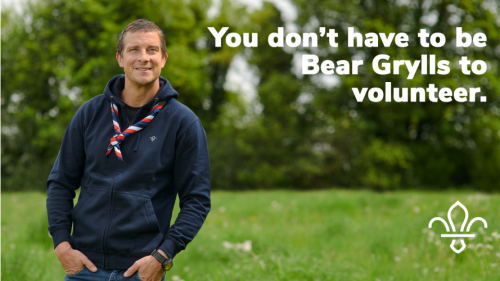 5. The Four Week Challenge
Challenge parents and others to volunteer for just four weeks. If they love it, they'll stay on. If not, they get a certificate and a thank you and some volunteering experience on their CV.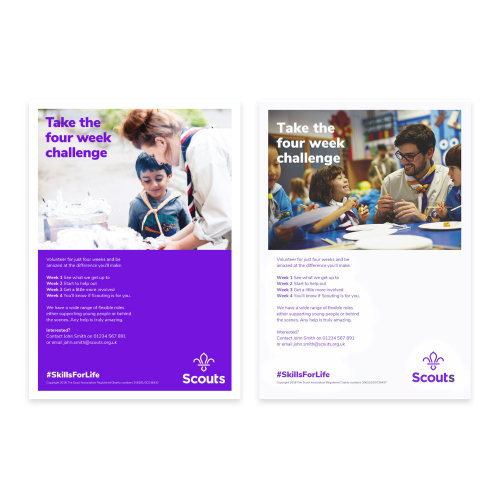 6. Vacancy board
Need a bean-counter, rope-coiler or tea-maker? No problem. Order one of these boards and you can include up to six role vacancies in the pockets for parents to take away.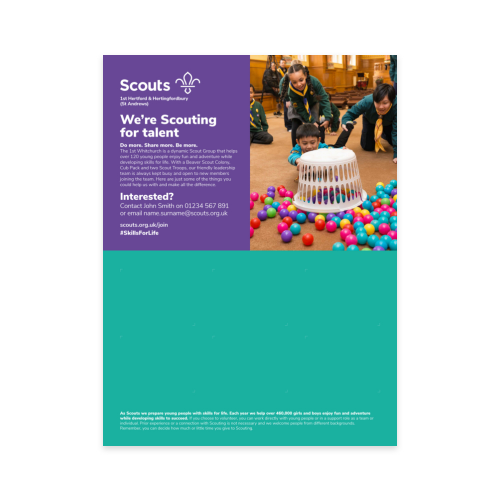 7. Social media posts - Expert at shoes laces and fist bumps
Thought about trying to reach parents and other potential volunteers online? We've just added a range of volunteering images you can use on Facebook and Twitter.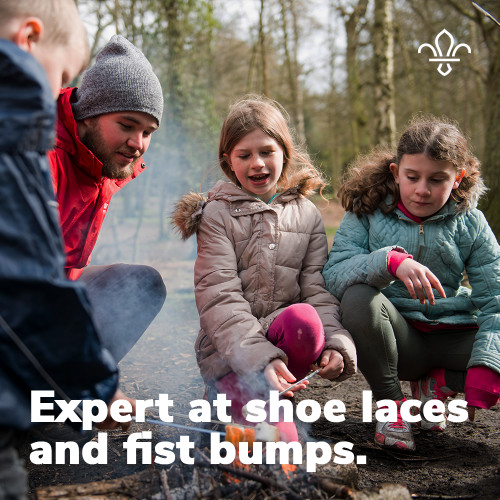 8. Car stickers
Yes, you can still recruit volunteers even when you're stuck in traffic. Take a look at the new stickers available and you can adapt these with your own wording too.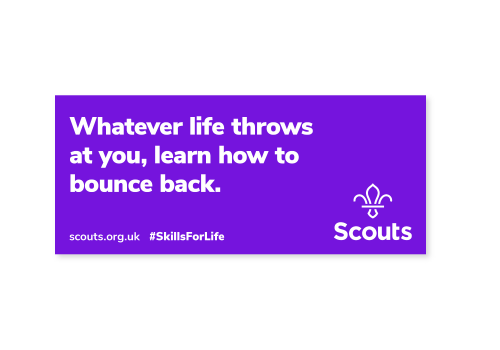 9. Family rota board
The secret to a great group is to have a team of mums, dads and carers willing to help out. You can now order a wipe clean family rota board where family members can fill in their details. Many hands make light work.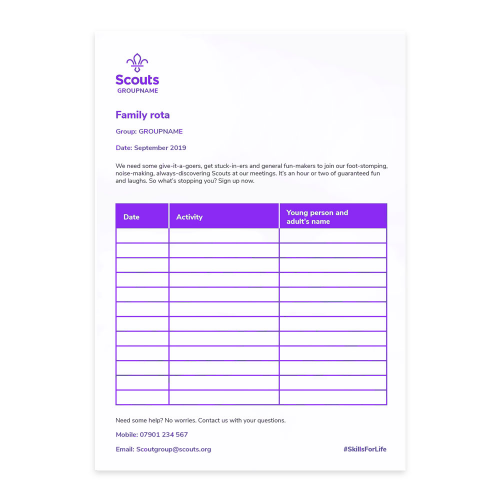 All these great resources are available on the Scouts brand centre. Register or log in now to get started.
Further reading
Coming Soon
Related links
Coming Soon