Promise Path Appeal
Support Scouts for future generations and buy a brick to be part of our Promise Path Appeal at Gilwell Park.
A life in Scouts is a life crammed with memories. Why not commemorate a special memory or a treasured leader, partner or friend with a brick along the Promise Path at Gilwell Park? Since 2016, Scouts from around the world have engraved heartfelt messages on their bricks along the path– you could join too.
As the headquarters of Scouts UK, Gilwell Park holds a special place in the hearts of people across the globe. The Promise Path offers an opportunity to treasure your memories and share them with generations to come.
Deciding which brick to choose?
Choose from six brick options that range from a Single Clay Brick (£50) to a Bespoke Granite Brick (£1,500).
Note: Character length includes spaces.
Frequently Asked Questions (FAQs)
We've tried to cover as many FAQs as possible. If your question hasn't been answered, get in touch with the Fundraising Team today at fundraising@scouts.org.uk.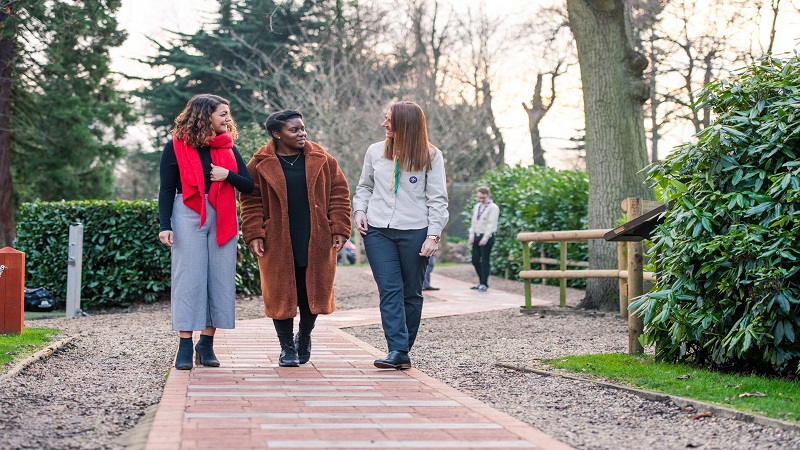 Promise Path map
With over 800 bricks in the Promise Path, it's not easy to know exactly where yours sits. So, we've made a map for you. Search for a key word in your brick to find it in seconds.
Find my brick >
Get in Touch
If you have any questions, would like us to post you a leaflet, or wish to share the story behind your Promise Path brick, get in touch today at fundraising@scouts.org.uk. 
Forget-me-knots: Howard & Fred's story
Howard Denyer met fellow Scout Fred Parker in Guildford, Surrey where they both shared a love of knots.
Jackie Churchyard, Howard's sister, tells us: 'As enthusiastic knot devotees, they spent many years explaining, pioneering and touring Scout and Guide Groups in the Home Counties as well as Women's Institutes and schools etc. – in fact, any who would listen!'
'Howard and Fred were regulars at Gilwell Reunions and always had plenty of visitors eager to try knots at their stall. Sadly, Howard died in March 2015 aged 66 and Fred passed away in June 2015 aged 93. Many will remember them. Great Scouts. R.I.P.'