Victorinox
Victorinox support the Scout Survival Skills Activity Badge.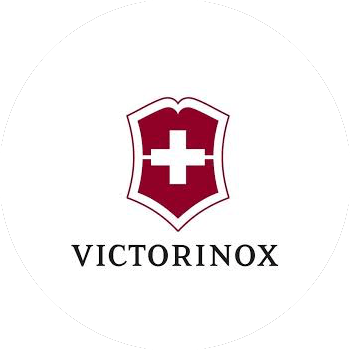 Swiss Army Knives are synonymous with Scouting, a central part of every Scout's experience of the great outdoors. Together Victorinox and The Scout Association share a commitment to ensure that young people have the information and guidance available to be able to use, maintain and care for a Swiss Army Knife, ensuring all Scouts will have the opportunity to learn responsible ownership of this outdoors kit. 
Victorinox are thrilled to partner the Scout Survival Skills badge, supporting a range of activities to help leaders deliver this area of the programme safely and inspire every Scout to develop their outdoor survival skills.

Badge and resources
A series of resources have been developed with Victorinox and Scout Leader bush craft experts. It aims to give Scouts all the information and guidance they need when working towards their Scout Survival Skills Activity Badge, including knife safety, how to build a fire and shelter from natural resources, administering emergency first aid and signalling for assistance in a survival situation. Download the activity packs below.
Adapt these activities to try out at home
These activities were originally designed for groups meeting face-to-face, so you may have to think on your feet to make them work in the (very unique) situation we're in. Anyone can be the person leading the game or activity, so why not let young people take charge? Instead of chatting in a real-life group, you could use the internet (safely) or talk to someone at home.


Knife Safety Leader Resource
PDF – 4.8MB
Knife Safety Activities
PDF – 510.9KB
Shelter Building Activities
PDF – 461.4KB
Building A Fire Activities
PDF – 669.2KB
Survival Kit Activities
PDF – 338.5KB
Hygiene Activities
PDF – 493.3KB
First Aid Activities
PDF – 555.0KB
Camp Cooking Activities
PDF – 671.9KB
Thank You Day Discount:
Our partners Victorinox are offering a discount to all Scout Groups to say thank you to our wonderful volunteers! For 20% off use the code SCOUT20
Terms and Conditions:
The coupon code is only valid until 21st March 2020 at the Victorinox online shop UK (https://www.victorinox.com/uk/en) or in the Victorinox Flagship Store London, 95-96 New Bond St, Mayfair, London.
Only one coupon may be redeemed per purchase.
Cannot be combined with other promotions or discounts.
The coupon is not valid for already discounted items or gift vouchers.
Victorinox also reserves the right to disallow the redemption of coupons for certain products, such as Limited Editions. 

Additional Resources
During our partnership with Victorinox, we have created some additional resources which have featured in issues of our Partnerships Magazine, Make Do Share. Downloads are available below.


Make Do Share Bow Drill
PDF – 7.7MB
Make Do Share Build A Shelter
PDF – 1.1MB
Make Do Share Camp Hygiene
PDF – 1.1MB
Make Do Share Sharing Survival Skills
PDF – 4.0MB
Make Do Share Sun Safely
PDF – 1.3MB
Make Do Share Survival Essentials Bingo
PDF – 805.4KB
Make Do Share Survival Scattergories
PDF – 1.5MB
MDS34 Survival Sing A Long (Victorinox)
PDF – 415.4KB

About Victorinox
The world of Victorinox dates right back to the year 1884, when founder Karl Elsener opened a cutler's workshop in Ibach-Schwyz. His revolutionary idea of manufacturing a compact knife with an array of practical functions was a success: the Swiss Army Knife was born. 
As customer needs and technologies have changed over the years, the legendary Swiss Army Knife has also evolved and is now available in a range of variants worldwide. Quality, functionality, innovation and iconic design have the highest priority at Victorinox, and this also applies to our other product categories: Household and Professional Knives, Watches, Travel Gear and Fragrances. Find out more about Victorinox here.