Airfix
Find out how Airfix are inspiring the next generation of hobbyists, and how to earn the Cub Scout Activities Badge
We are delighted to announce a new partnership with Airfix, a leading British manufacturer of plastic model kits. As fellow champions of hands-on learning, igniting young imaginations and nurturing the next generation, Scouts is thrilled to announce a partnership with Airfix to develop the next generation of hobbyists!
By joining forces, we aspire to provide Cub Leaders with an opportunity to introduce young Cubs to the world of model building and in doing so, a gateway to history, engineering, and creativity, fostering a sense of achievement and curiosity.
Through this partnership, we aim to offer a tangible experience that goes beyond screens, promoting teamwork, fine motor skills, and a love for hands-on learning. Together we are embarking on a mission to shape young minds and create lasting memories, solidifying the foundation for a future where imagination knows no bounds.
We are thrilled to welcome Airfix on board and to introduce this iconic brand to a new generation of young people. Packs will be available very soon, make sure to sign up on the links to apply for free kits and to receive updates about availability.
Badges and resources
Have a look at some activities and get your group working towards their Cub Scout Hobbies Activity Badge.
Airfix kits are available for Cubs only. Available in packs of 10, and free for a limited time.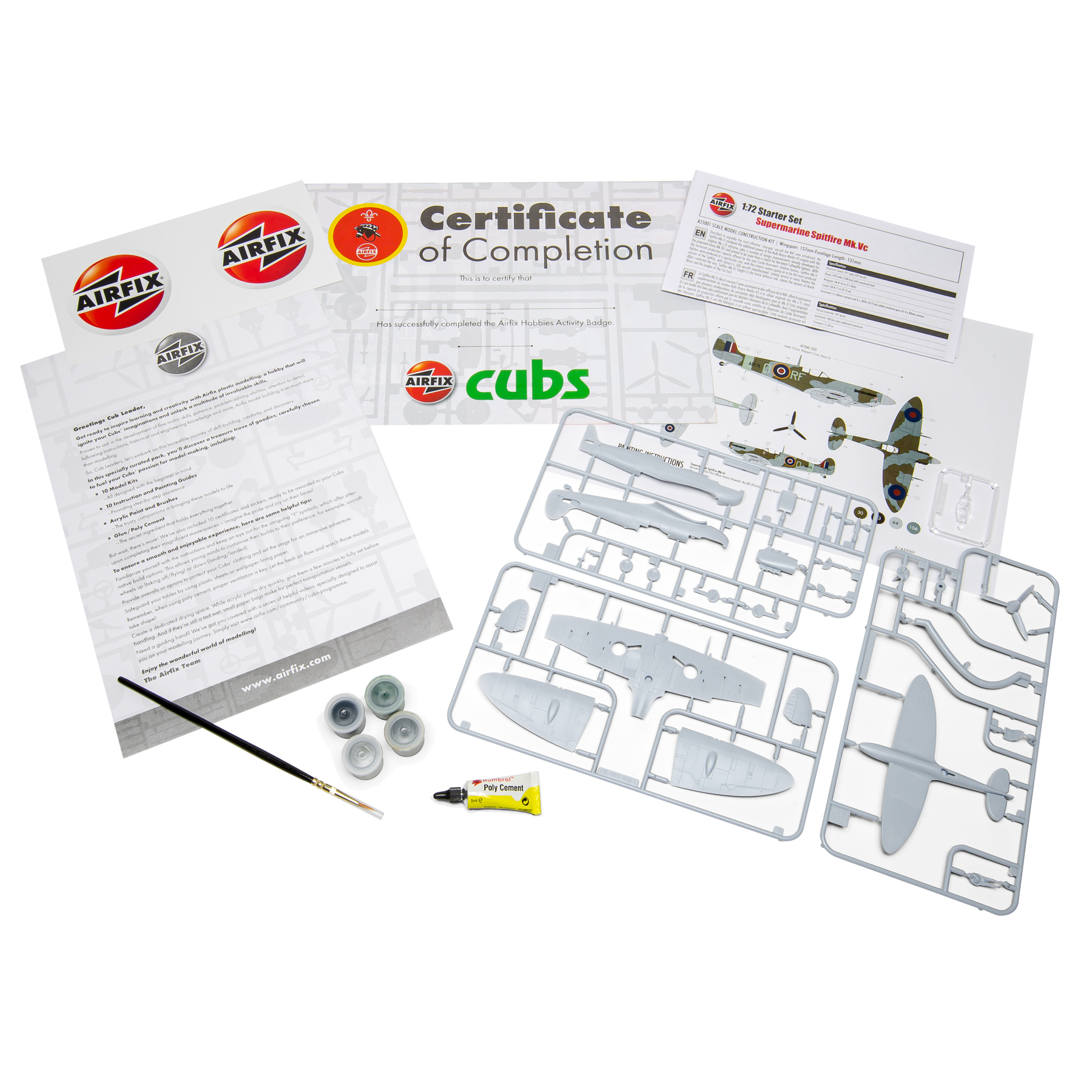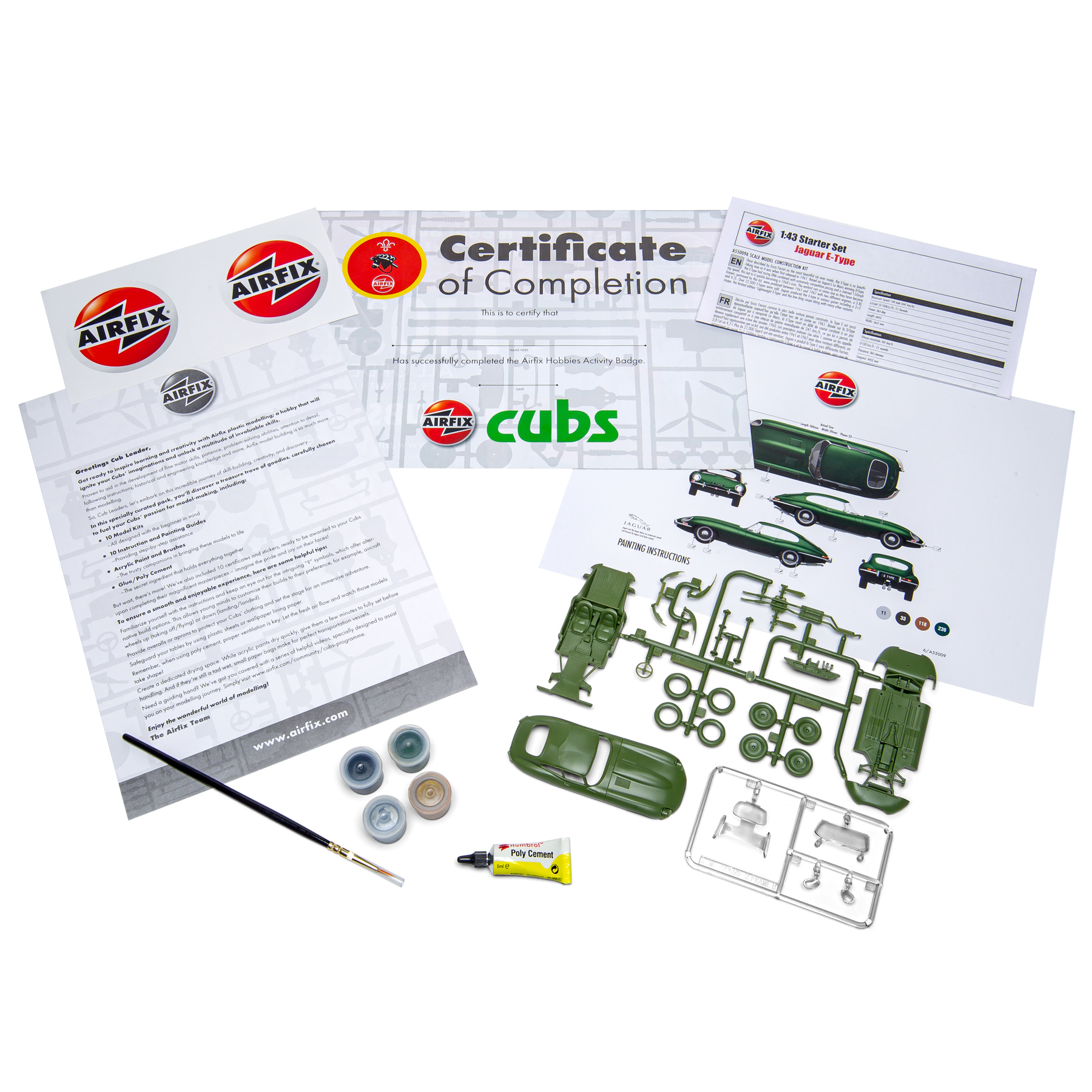 About Airfix
"Airfix is the oldest UK manufacturer of scale plastic model kits and has been producing kits for the mass market since 1952." You used to be able to find this sentence every where you would find Airfix- when asked who we were, this was our default response. Factually, it is correct. We are the oldest UK manufactuer of scale plastic model kits, but that's not why you should trust us with your hobby. 
That explains what we do, but not why we do it. 
Airfix is home to a team of people who work tirelessly; be it researching potential products, designing your favourite models, building and rebuilding to ensure perfection, writing blogs to keep you company in the quiet, laughing along with you on social media, supporting you on the forums or solving your problems on the phone. 
We come into work every day ready to go above and beyond for our customers and our brand because we believe in it and all it has to offer. We think modelling offers a great escape from screens and allows you to 'switch off'. We have found love and laughter in sharing in your modelling memories; the greatests hits and the hardest misses. We feel immense pride watching you all rise to every challenge we present, without hesitation. And we love knowing that we're feeding creativity everywhere. 
At Airfix, passion drives everything that we do. It ensures that our horizons remain broad and the skies will always be limitless. We refuse to simply rest on the laurels of being the oldest brand- we will always strive to be the best brand, above all, for you.  
To learn more about Airfix