Squirrels Super Chef Activity Badge
Squirrels Super Chef Activity Badge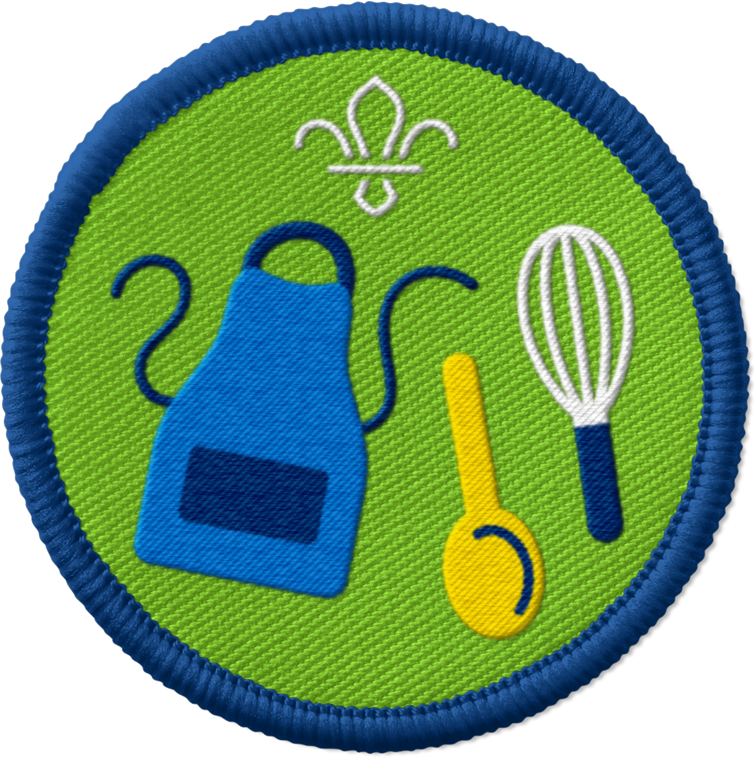 What's your favourite thing to eat? Learn more about food then put on your apron and cook up a storm.
How to earn your badge:
The food we eat comes from lots of different places all over the world. Some grows underground, some grows on bushes or trees, and some comes from animals. Think about the foods you eat and explore where some of them come from.

You could visit a supermarket, talk to someone who produces food, or grow some food yourself.

We can use all of our senses to find out about food. It can be sweet, salty, crunchy, soft, or even brightly coloured. Are there any new foods you'd like to try? Explore some new foods with your friends.

You could try different some different fruits, vegetables, or breads. What makes them different?

Having fun while cooking isn't just for grown ups. Wash your hands, follow a recipe, and make a tasty snack with your friends.

You could cook on a gas burner, an oven or hob, or outside on an open fire. Why not try some backwoods cooking using unusual utensils like billy cans?
Looking for activities for this badge