Blog | 18 January 2023
Meet Nicole, the FND inspirer
Chris McGuire
Nicole, from County Antrim, has a condition called Functional Neurological Disorder (FND). Despite facing bullying and the difficulties of her condition, this 17-year-old Explorer Scout inspires her community by volunteering and helping to run a support group for others with FND.
We were keen to find out more.
How long have you been a Scout?
I joined my local Scout group when I was 12 years old. I really wanted to join something where I could learn new skills and help the local community. I was interested in the idea of going on hikes and camping, so Scouts was for me. When I turn 18, and it's time to leave Explorer Scouts, I hope to become a Young Leader, part of Scout Network, and encourage more girls to join my local group. 
How does FND affect your life?
The biggest obstacles I've had to overcome are my health condition and the stigma that sometimes comes with it. I've also experienced episodes of bullying both in person and online which I have found really hurtful.
FND causes me to have functional seizures, drop attacks, temporary paralysis and tremors amongst other things. The condition also means that after any of these episodes I become quite tired and fatigued. This means that I miss a lot of school and some of the hikes and camping expeditions, which really upsets me.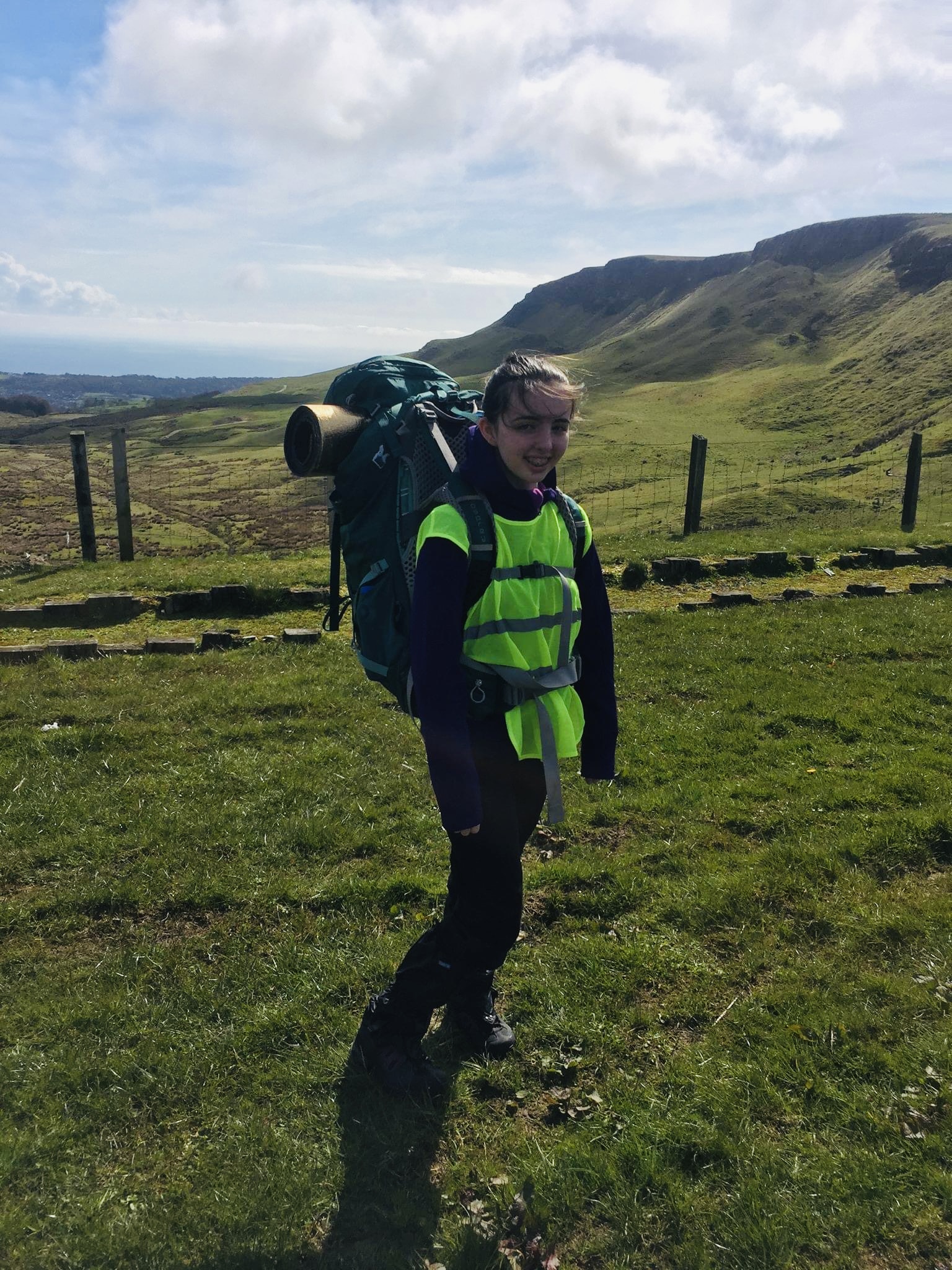 That sounds hard, do you get much support?
My family, of course, are very supportive. So are all the volunteers at my local parkrun, where I volunteer every Saturday morning. I get support from the charity FND Matters NI and everyone at Scouts. 
I've had lots of seizures at Scouts. Every time I've had one and I need to be picked up, the leaders are always straight on the phone with my family and reassuring me that having the episode did not spoil anyone else's experience, which gives me the encouragement to keep coming back and we just carry on as if nothing had happened. 
Tell us about the group you helped to set up.
The founder of FND Matters NI, heard me talking about my condition and how it affected my physical and mental health. She asked me to help set up a youth support group. Our group encourages lots of teenagers/young adults with the same condition as me to come out and talk openly about FND and how it affects them. We meet every 2 weeks online to support each other. We can also message each other if we need someone to talk to. 
How was it to be one of Bear Grylls Unsung Heroes?
It was encouraging to be nominated for this year's award, which I wasn't expecting. To meet Bear in person was a great experience. He had words of encouragement for all of the winners, which meant a lot. I was recently presented with another Scouting award, The Commissioner's Commendation Award Badge, in recognition of my achievement as one of the Chief Scout's Unsung Heroes.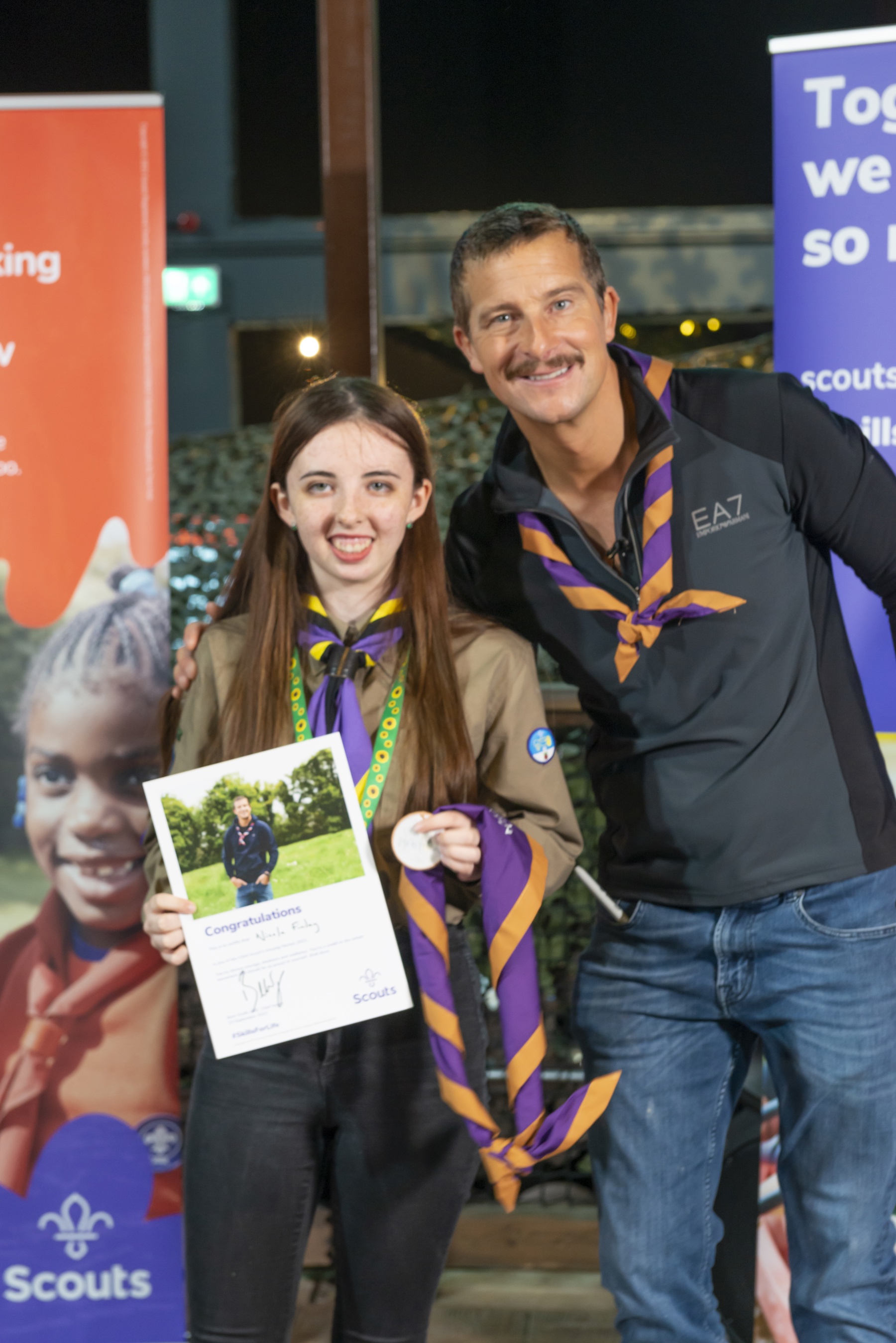 What would you like to tell people about life and FND?
I think the most important lesson I've learned is to never take anything for granted. I was perfectly healthy until I was 14 years old and then my life changed completely when I received my FND diagnosis.
Lots of people who get diagnosed with FND lock themselves away because they become embarrassed by the seizures and tremors. Because I have so much support from everyone around me, it gives me the confidence and courage to go after all of my dreams. I try to take control of my condition and not let it control me. 
Tell us about one of your dreams
My dream adventure would have been to go to an International Scout Jamboree and get the opportunity to meet people from all round the world. I love to meet people from other countries and find out about their culture.  
We think you're a total inspiration Nicole!
Keep following your dreams and helping others with FND. We're sure you'll make a great Scout leader one day.