News | 08 September 2022
Remembering HM The Queen
Chief Scout Bear Grylls OBE
Chief Scout Bear Grylls OBE leads the mourning for our Patron.
As a family of Scouts, we are united in sorrow for the loss of our Patron, HM The Queen. She leaves a bright legacy of hope and promise for future generations. Together, we will honour her memory.   
We will remember her and give thanks for her kindness, her service, and the unwavering support she showed our movement over many decades. She was truly a friend to Scouts everywhere.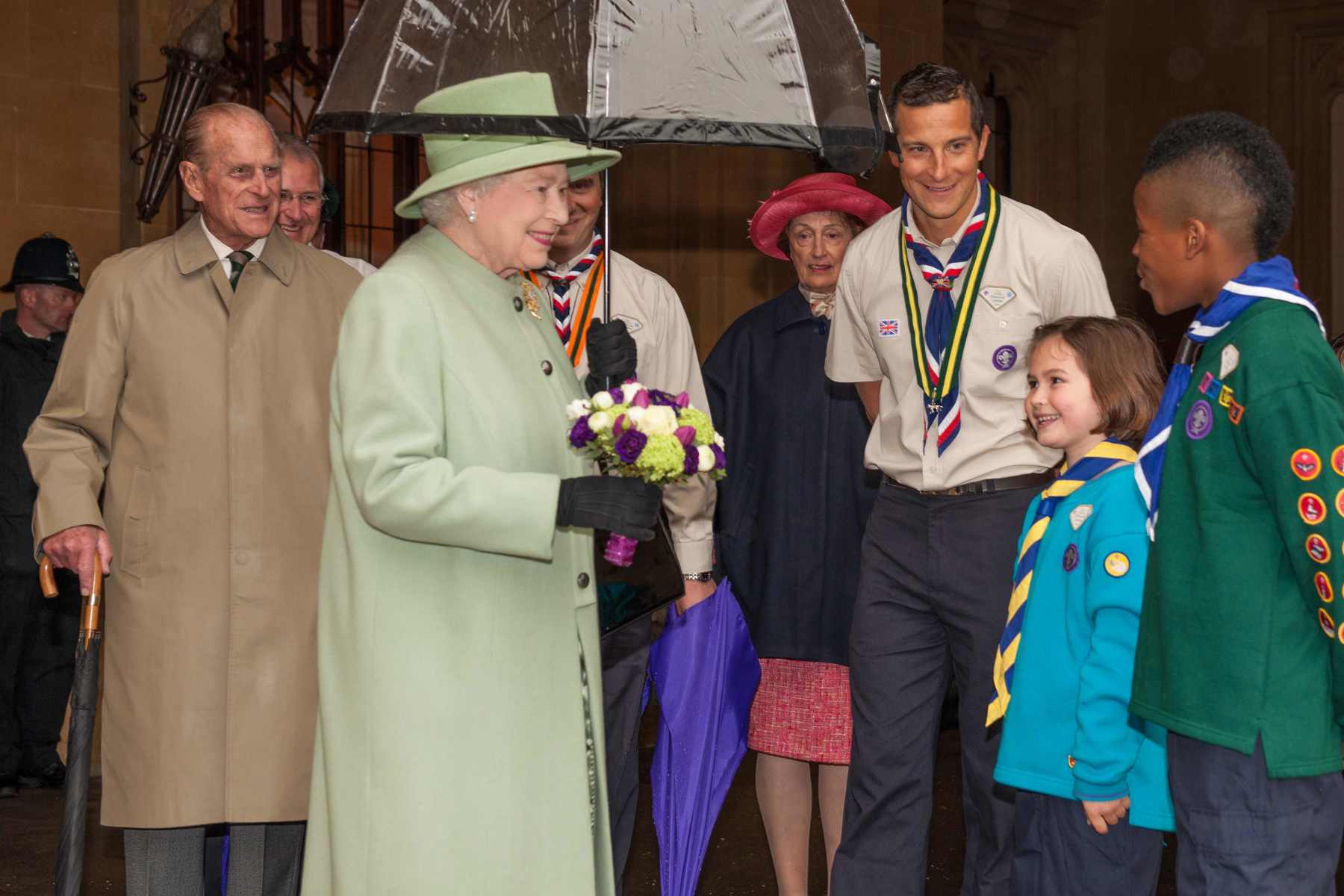 I will miss her quiet leadership, her values and integrity, and her wonderful sense of humour. While she was our monarch and Patron, she always made time to listen to our Scouts and recognise their achievements. Her smile would light up the room.   
For 70 years HM The Queen has stood at our side, encouraging our volunteers and inspiring our young people to learn new skills, help others and shine brightly. Her sense of duty was an outstanding example to every single Scout during her long and eventful reign.  
'Scouting is a global force for good' she once told us. 'In this country and around the world, Scouts are helping others and making the most of their lives.' 
So many Scouts aspired to become a Queen's Scout. Those dedicated young people earn our highest award, the pinnacle of their time in the movement.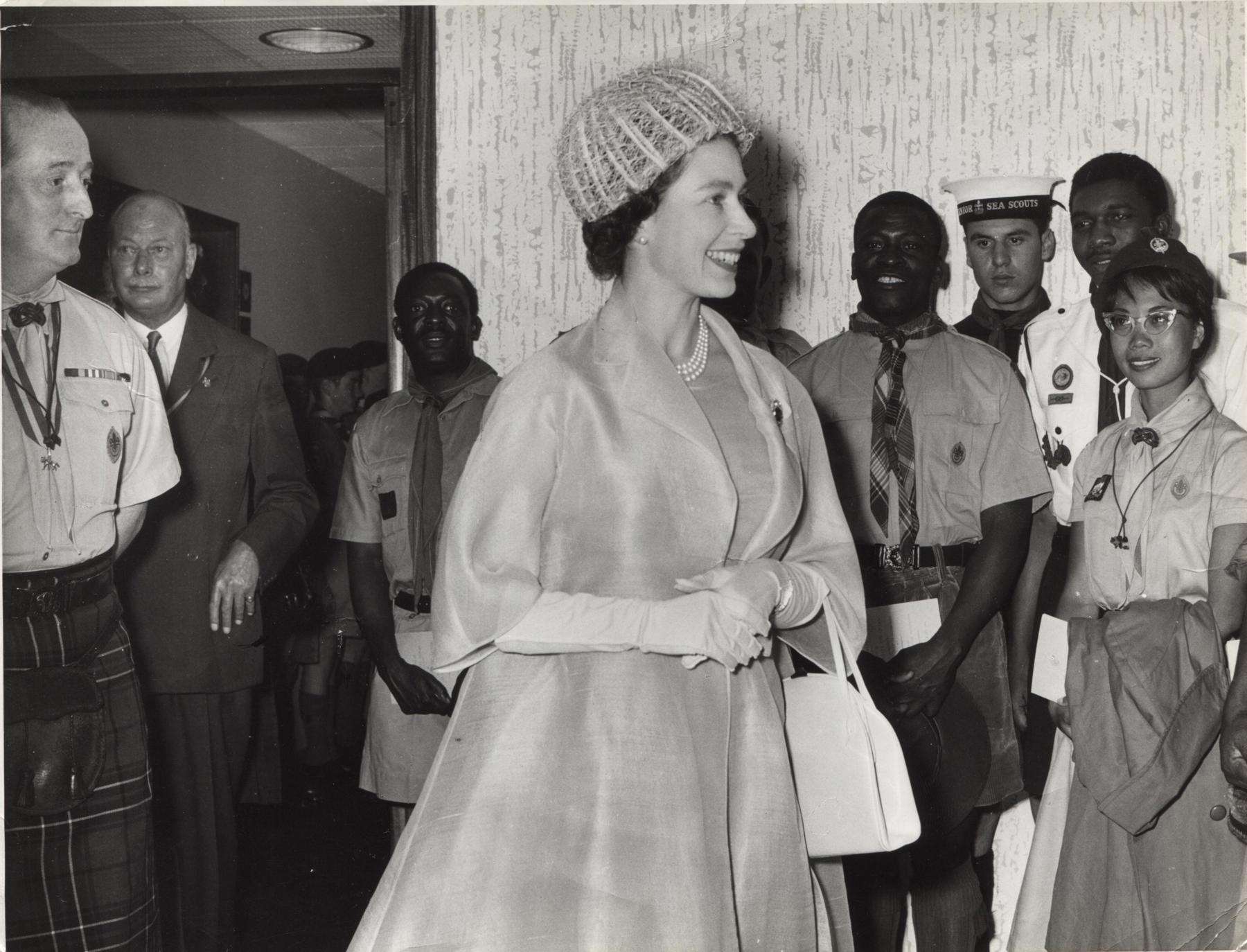 It's one of my greatest honours as Chief Scout to congratulate these incredible young people each year. It was a very special moment when HM The Queen herself met our Queen's Scouts in our Centenary year 2007. This reprised her review of Queen's Scouts in 1952, the year her father, HRH George VI passed on. 
Just as HM The Queen supported Scouts, we have been there for her too, looking after the crowds during her coronation in 1953. We were so proud to confer upon her the Gold Wolf (the only one of its kind) as she became our Queen and Patron.  
She played a full part in the life of our movement, meeting young people, attending Scout events and shows. Her visit with HRH The Duke of Edinburgh, to the Jubilee Jamboree Indaba Moot in Sutton Coldfield in 1957 was an unforgettable highlight of celebrating the movement's 50th anniversary. She toured the site in a Land Rover and met so many of the Scouts gathered from all over the world.  
Fittingly, she launched the RNLI lifeboat, The Scout, in Hartlepool in 1977, following heroic fundraising efforts by members of the movement. It saw many years' service and saved many lives.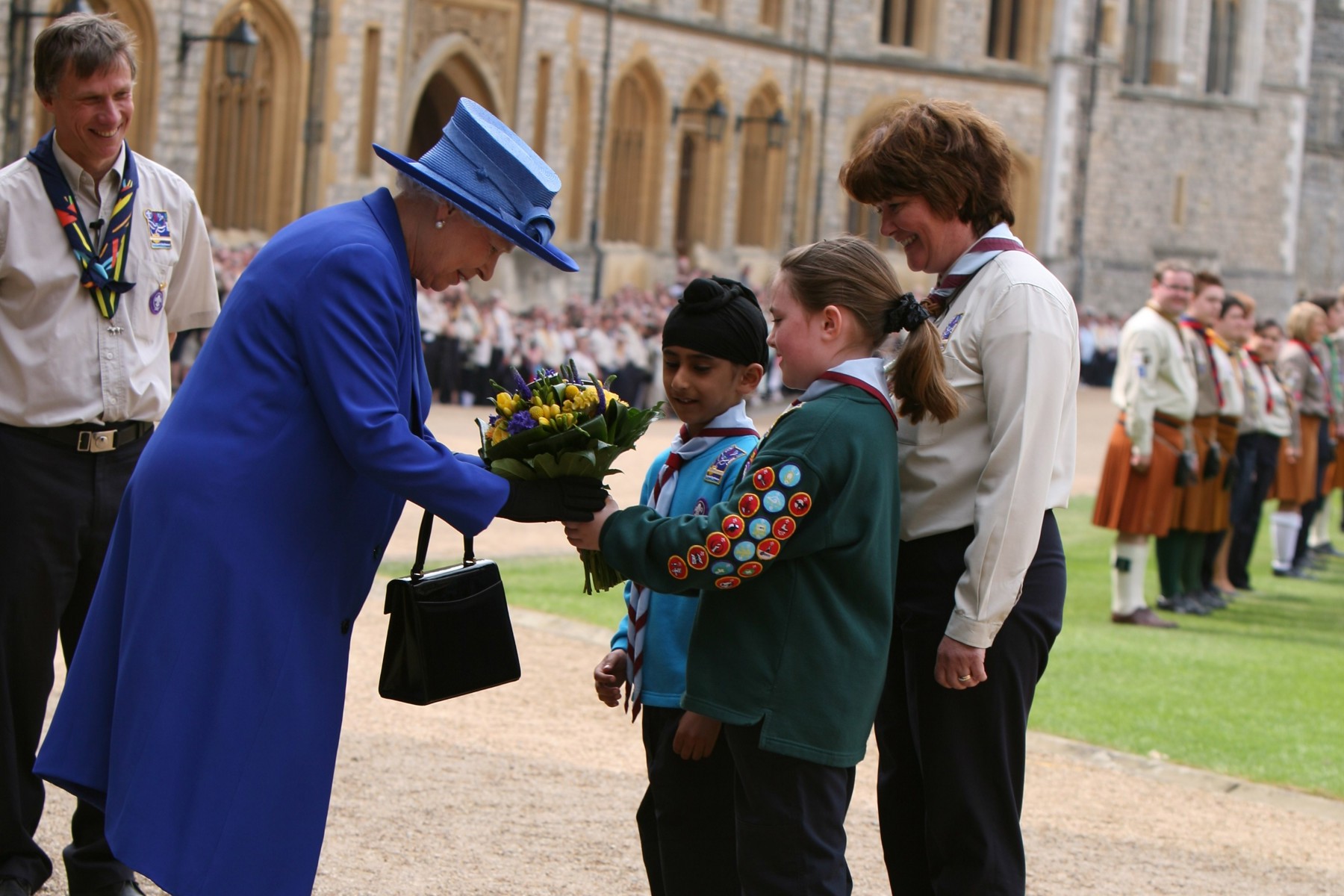 In 1961, HM The Queen graciously opened Baden-Powell House, Scouts' international hostel in South Kensington, just as she would our new headquarters in 1976 and our refurbished training centre at Gilwell Park in 1995.  
She continued to take a lively interest in our work, as our movement developed and changed over the years. These changes included welcoming girls into the movement and became ever more diverse. The outpouring of devotion and affection during her jubilee years gave a sense of how much she was admired, both within our movement and by the whole country.  
HM The Queen sent her well wishes to our 120,000 Cubs during the Cubs centenary year in 2016, and was an especially strong champion of our work supporting young people in areas with the fewest opportunities. She strongly supported our pioneering work with early years, helping those families and young people hit hardest by the pandemic.        
It will take time for our movement and our nation to recover from this loss. But we owe it to her to pick ourselves up and carry her legacy forward. She will live long in the memory and will be remembered by the countless individual stories of kindness our Scouts and volunteers will share for years to come.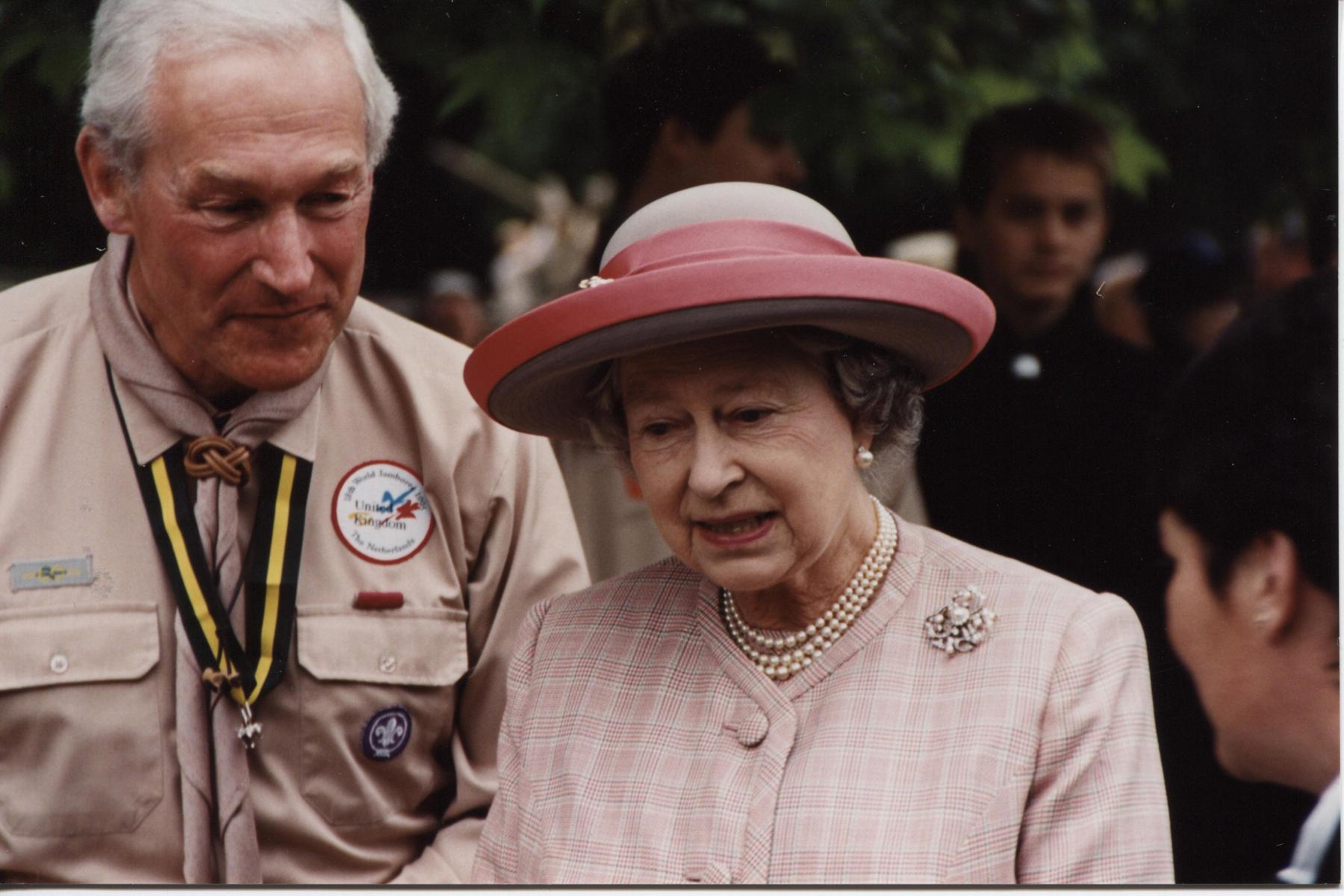 Let's not be downhearted at this difficult time, but extend our sincere sympathies to her family and many friends. Let's not forget she was a devoted mother, grandmother and great grandmother too.   
Let's take great solace and comfort in her warm-heartedness towards young people, her devotion to her duty and most of all her kindness.  
In memory of our great Patron, let's show that same sense of kindness and respect to each other. A great book has closed - not just a chapter - and a new one now begins.  
On behalf of every Scout, we thank HM The Queen for her service. We will never forget her.