News | 19 October 2022
Join the celebrations: a whole year of Squirrels
It's already been a whole year since the UK wide launch of Squirrels, and what an incredible year it's been.
A year already? It's hard to believe, but it was only last September we welcomed 4–6 year olds to Scouts across the UK for the very first time.
They already feel so much part of the Scouts family. In Autumn 2021, our first Squirrel Dreys opened their doors, ready to give younger children the chance to join in the fun and learn skills for life.
To watch in full screen, double click the video
We've come a long way since then. We now have an incredible 11,000 Squirrels across 700 Dreys, with 200 of these in lower income neighbourhoods. To support them, we have 1,600 dedicated adult volunteers, with over 40% of these new to the Scout movement.
Squirrels gives 4–6 year olds opportunities to get active, get outdoors, explore nature, have adventures and make friends. It's about giving young people a great start in life – at a time when it makes all the difference.
After the isolation of the pandemic, Squirrels is a ray of sunshine for our youngest members. They've needed us, more than ever, to give them exciting opportunities and a safe space to grow, learn and have fun.
Squirrels is making a huge difference to families who need it most. With 27% of our Squirrel Dreys in lower income areas, we're supporting children hardest hit by the pandemic, giving them the chance to get outdoors, help others and shine bright.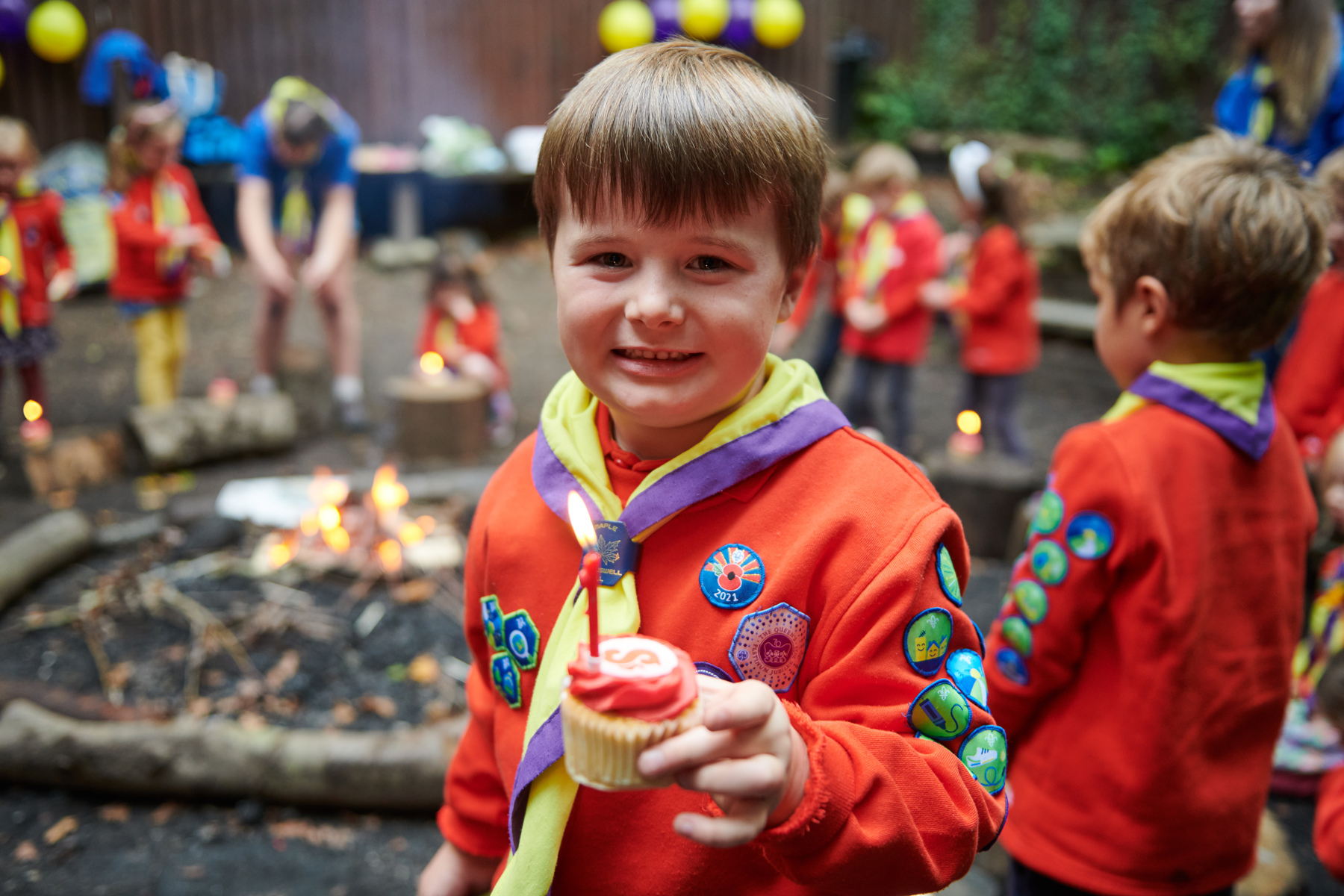 Bear Grylls, Chief Scout said:
'I'm so proud of the amazing impact Squirrels has had in such a short space of time. It's incredible to see so many young people engaged and developing skills for life. But we need to go further to achieve our commitment to help young people and families come back stronger from the pandemic.
'It's so important that our young people get to enjoy positive and healthy experiences that so many missed out on – especially those in deprived areas. We now need the help of more adult volunteers, so that children everywhere can experience the same life–changing opportunities to gain skills for life.'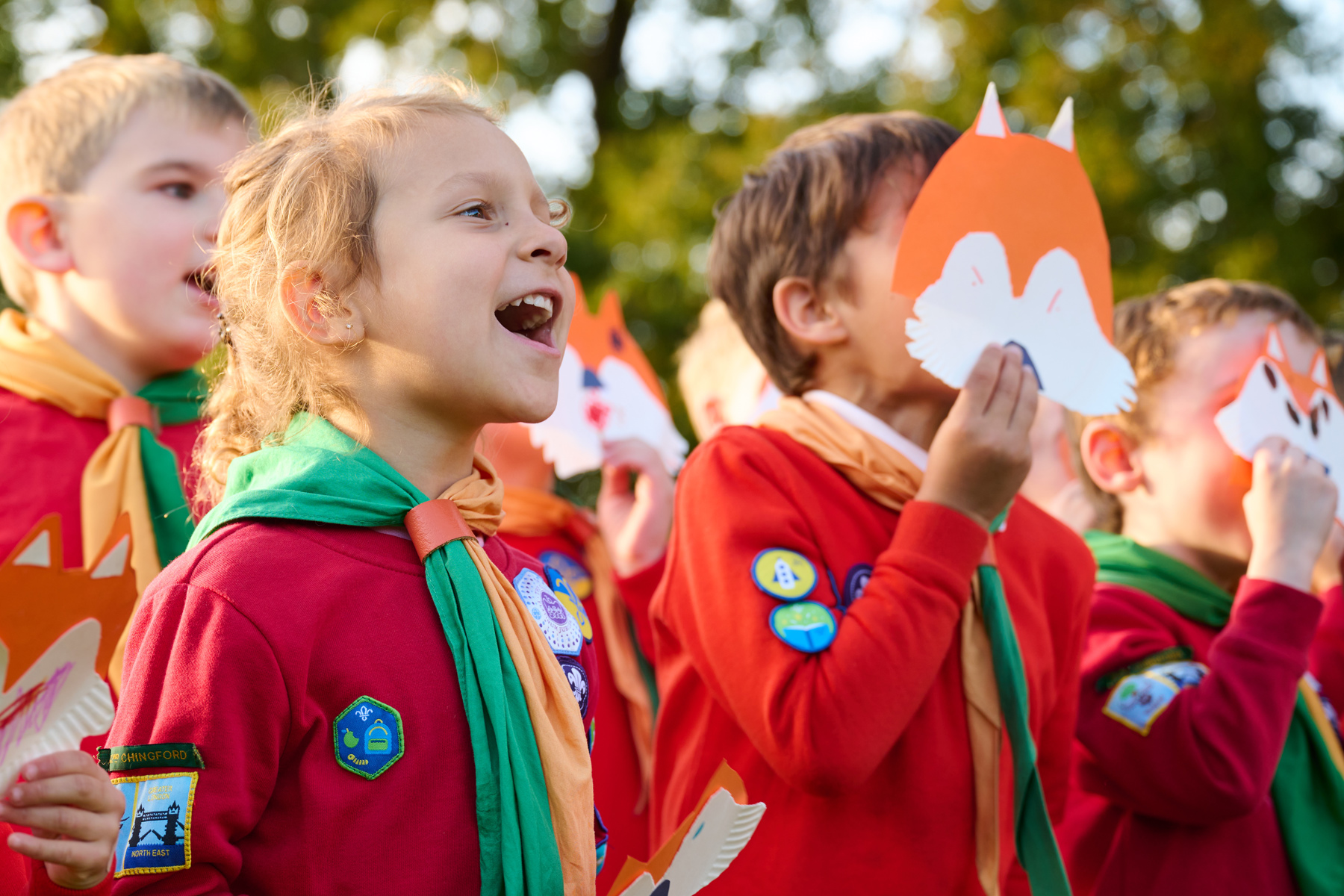 Hear what Squirrels have to say
We chatted to a few excited Squirrels who were celebrating their first year: 
'I like jumping and running, but I also like eating. Mainly eating!'
'I like being a Squirrel, but I really want to be a fox.'
'Today I took part in a find the biggest leaf competition, found ten different sized trees and ran a race while being my favourite animal. I was a cheetah which meant I was the fastest!'
'I also ran a race while pretending to be my favourite letter. The letter V is faster than the letter T.'
'The best thing we did today was make a Squirrels mask and eat a Squirrels bun. My leader also gave me a Squirrels badge, which I will ask my mum to put on my jumper.'
Squirrel stories
Over the next few weeks, to celebrate Squirrels' first year, we've collected a few tales of inspirational Squirrels to share with you in our new blog post series, Squirrel stories.
From saving lives to helping communities, these Squirrels really show the brilliant impact our new section is having across the country.
Check out the news section of our website to make sure you don't miss them.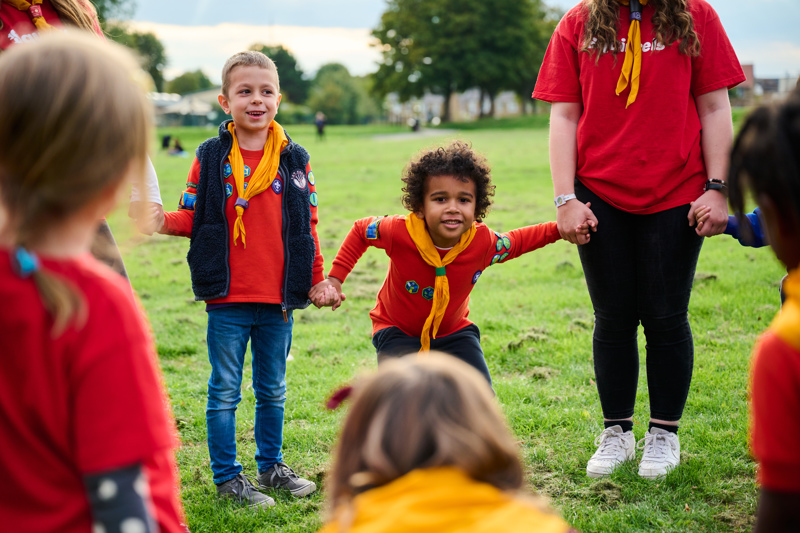 Join in the Squirrels fun
Our volunteers are having a great time supporting Squirrels. They're meeting new people in their local area, enjoying running activities and gaining new skills themselves.
We couldn't have done it without them, and we're glad so many volunteers believe Squirrels is good for them too.
With the help of more volunteers, we can open even more Squirrel Dreys and help even more young people.
Volunteer with Squirrels >
Further reading
Related links