Update | 15 March 2021
The volunteer experience we want to create
We know there's room to improve the volunteer experience at Scouts.
We want to make sure:
Every volunteer is welcomed 
Every volunteer is supported 
Every volunteer is valued 
Every volunteer gains skills (and has fun!) 
Every volunteer matters. 
And volunteering should look like this: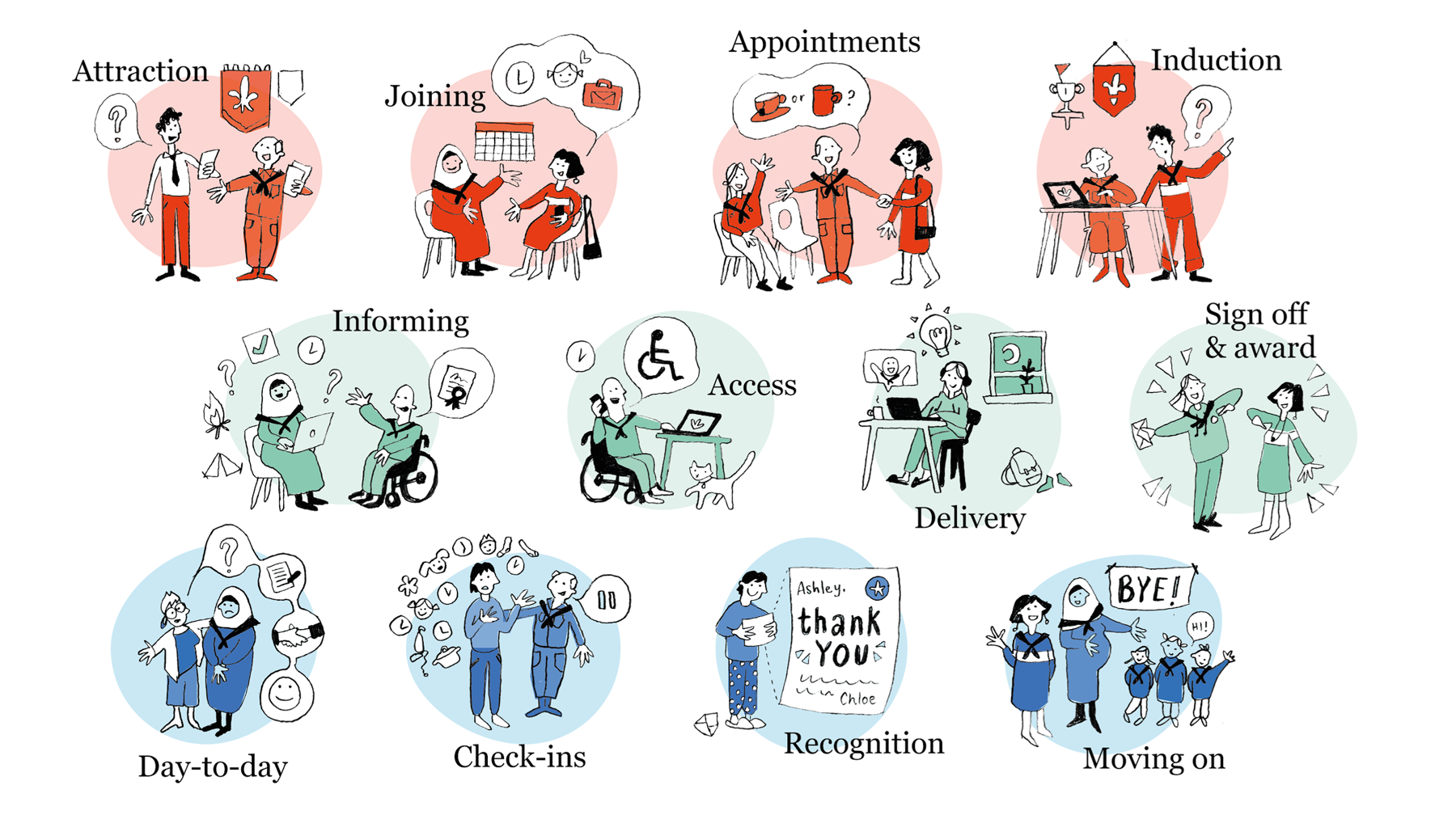 This is h

ow we'

ll make it happen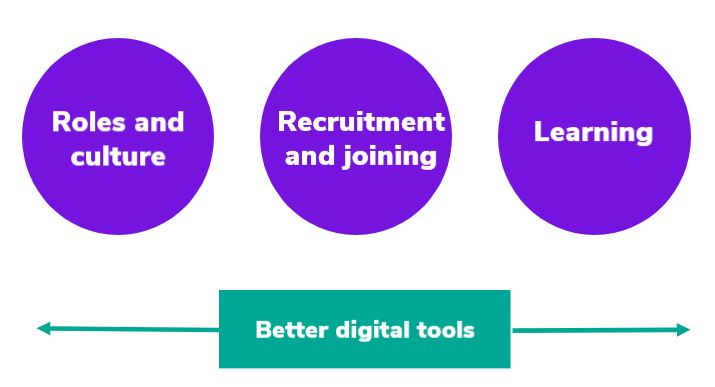 We're changing the principles of volunteer roles at Scouts, making them more task and team focused with clearer links to supporting the delivery of programme
We're working to improve our local processes to transform recruitment and joining in the long term – creating a more inclusive and accessible experience
We're looking into how we make the day to day management of Scouts easier and more efficient, with a new digital learning system and new tools for adult membership management.
When can members expect change?
Things won't change instantly, there'll be a gradual roll out of new things over the next three years – we'll share the roadmap when it's ready
We know there's a lot going on, so we'll roll out changes in a manageable way
We'll consult with volunteers and make sure any changes are positive
For more details about the changes to improve the volunteering experience at Scouts, you can read more on the strategy page. 
Further reading
Coming Soon
Related links
Coming Soon